The best part about the Windows ecosystem is that it has a lot of cool, useful free software available for the operating system. Free software is the heart of Windows 10, and if you want to get the best out of your Windows 10 PC, you need to take a look at this list. We have to admit that the list is not exhaustive and several others could have been included in the list. Take a look at the best free Windows software and let us know which of these you use or if you have any alternative suggestions to make.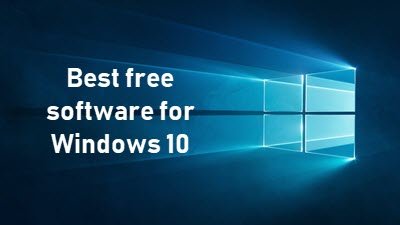 Best free software for Windows 10
Kaspersky Security Cloud Free Antivirus
VLC Media Player
7-zip
Audacity
Ultimate Windows Tweaker
CCleaner
TunnelBear VPN
BitDefender Anti-Ransomware
EASEUS Todo Backup
GIMP
Firefox
FixWin
Here is a brief introduction with key points about it. That will help you get a reason why you should use it.
It's a lightweight anti-virus that offers basic real-time anti-malware protection for Windows users like a file, email and web antivirus, automatic updates, self-defense, quarantine. The best part is that it is very lightweight, and if you want an alternative to Windows Defender, pick this. Want something else? Take a look at these free antivirus software.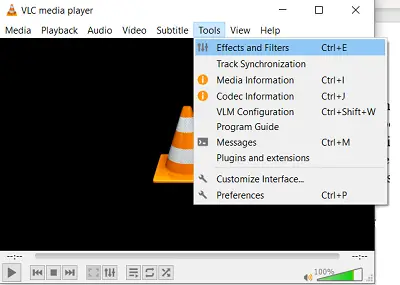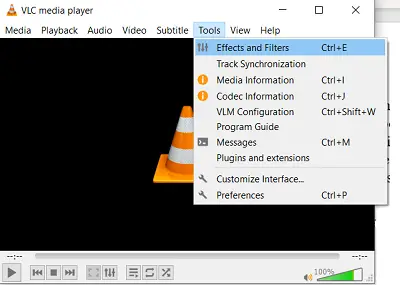 VLC doesn't need any introduction. It can play most of the video and audio format on the internet. The strength of the player is an exhaustive number of codecs, plugins & extensions, supports compression, and can even record screen.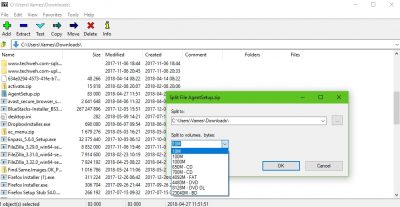 Even though Windows comes with inbuilt support for archive files, 7-Zip is the most versatile when it comes to features. High Compression and Speed is its strength and is better than others. It also supports a lot of formats including WIM files, RAR5 archives, UEFI BIOS files, ext2/ ext3/ ext4 images, GPT, VMDK, VDI images, and single file QCOW2.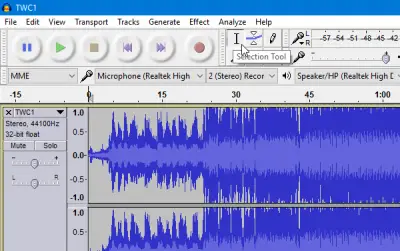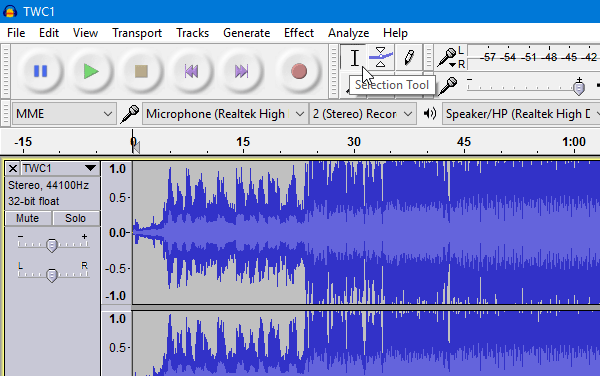 If there is something that doesn't need an introduction after VLC, it's Audacity. It's both an audio editor and recorder. It can reduce or remove background noise, split and merge audio files, supports plugins, effects, and offers spectrogram view mode for visualizing and selecting frequencies. If you are heavily into audio editing, there is nothing that beats Audacity!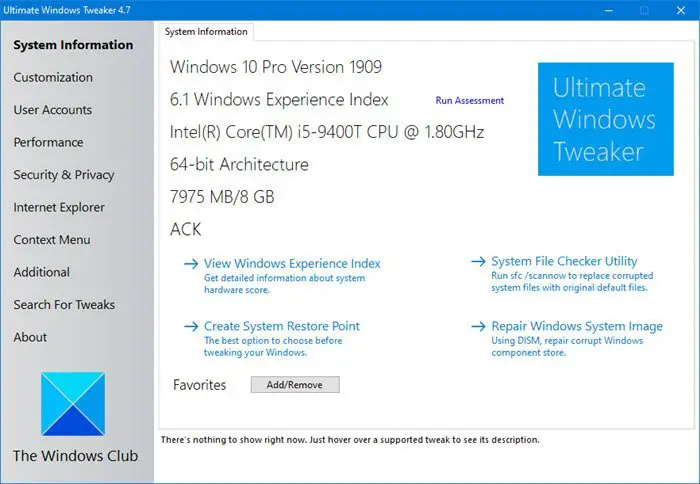 This is our in-house very popular freeware which allows you to tweak your system to suit your requirements. Make your system faster, stable, personal, and more secure with just a few mouse clicks. Using this you can skip using the complex Windows 10 settings, and access all these via the Windows 10 Settings app, the Registry Editor or the Group Policy Editor.
Want to get rid of all Junk Files? CCleaner is the best Windows junk and temporary file cleaning and optimizing tool you can have on Windows. It comes with builtin disk cleaning utility, registry cleaner, option to uninstall programs, manage startups of Windows, browsers, context menu as well as scheduled tasks. Want something else? Take a look at these free Junk Cleaners.
Looking for a free VPN which just works? Check out Tubbel Bear. Its strength is in ease of functioning and no complex interfaces. It comes with tracking protection, handles dropped connection, and more. It has options that let you 'earn' free bandwidth. Want something else? Take a look at these free VPN software.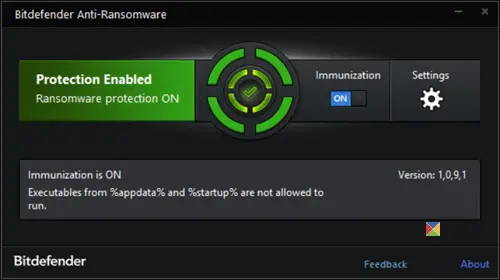 Ransomware is a pain, and with most Anti-Ransomware services being Paid, BitDefender Anti-Ransomware Tool wins the list of best free software for Windows 10. It offers strong ransomware protection and prevention capabilities to protect your Windows PC. This free tool will immunize your Windows computer. What it does is, basically it does not allow executable files from %appdata% and %startup% to run.
Once installed, it can alter you immediately if any ransomware is hiding in your PC or a network. Want something else? Take a look at these free anti-ransomware tools.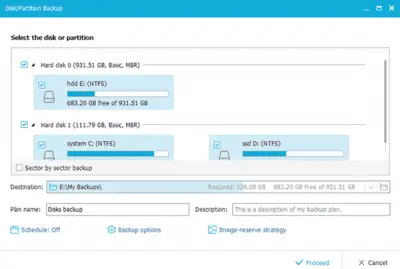 It's free, and it offers excellent solutions for backup. That's the strength of the software. It offers-
System Backup and Recovery
Schedule Backups
Disk Tools
Backup Files and Folders
Incremental Backups
Backup to the external hard drive, CD/DVD, FTP servers for double protection
That with some excellent user interface is not easy to find. It also offers two powerful features. One is Universal restore, while another one is Clone Feature. Both allow you to restore to a system with dissimilar hardware. You can migrate OS to SSD for Windows 10 without re-installing anything. And it fast clones Windows 10 to SSD free and transfers OS from one SSD to another. Don't like this one? There are other free backup software available.
If your job of editing image demands something more than MS Paint, then it is time to check out GIMP. It's an excellent Photoshop alternative which comes with tons of tools, community extensions, support, and tools. It can even open Photoshop files.
Looking at the image, it must be clear that you get almost the same interface. You can add layers to photographs, change it as you need and so on.

Even though Chrome is the most popular browser, Firefox wins over because of better performance. It supports account sync, extension, and all features you can expect from a browser. That, and it's not heavy on memory, unlike Chrome. Firefox Quantum is faster, comes with a beautiful design, and is not heavy on the hardware.
12] FixWin (Troubleshooter)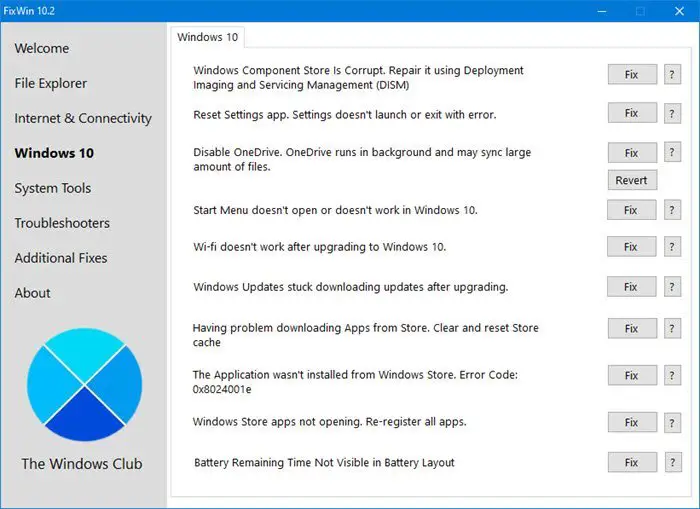 This is our 2nd popular in-house freeware which helps you troubleshoot Windows Problem with a quick fix. While Windows comes with its own set of troubleshooter, we have excelled it by bringing everything into one place. It offers fixes, and access to File Explorer, Internet & Connectivity, Windows 10 Settings, System Tools, and Troubleshooters. You need to keep it handy as you never know when you may need this Windows Doctor!
Are you looking for more categories and options? Check out our curated list of Free Windows Software and Freeware that you can download.
While the list includes the best software from our experience, I am sure there are more. They could be new, or they could be old we don't know about. So if you use software which is worth, let us know in the comments. Let's make this list of free software for Windows 10, even better!