Microsoft Store has some excellent apps. While most of us still use desktop software, we have curated a list of best free Microsoft Store apps for Windows 11/10. These apps range from learning category to editing images to the media server and so on. We selected these apps based on their uniqueness and best ratings from the consumers. If you use something which we can add to the list, do share in the comments.
Best free Microsoft Store apps for Windows 11/10
Category: Learning
1] Duolingo – Learn Languages for Free
Want to learn a new language? You can use Duolingo to learn Spanish, French, German, Portuguese, Italian, Irish, Dutch, Danish, and English. All this without paying any money, and the design makes it fun.
You can start with ten words a day, and then it teaches you with some necessary words, and then words related to greetings, people, travel, family and so on. You can hear each word, and then type to confirm that you understand. You can download it here.
2] TED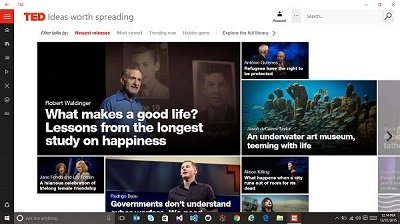 Are you looking for inspiration? This nonprofit organization brings talk shows from the world's most impressive, successful, education radicals, tech geniuses, medical mavericks, business gurus, and music legends. It includes both videos and audios which you can keep watching without any cost.
The app is also available on other platforms, and you can seamlessly switch between them, so you don't miss it, especially on the move. You can download it here.
Category: Image Editing
3] Adobe Photoshop Express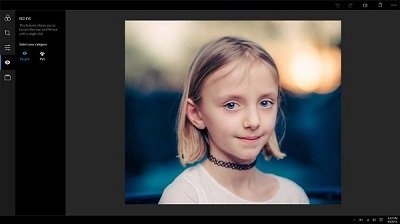 Photoshop express is one app that doesn't require any introduction.  Photoshop express offers you:
Creative Looks feature lets you add black and white, portrait, nature, pop color, duo, and more to photos.
30+ borders
Control and set contrast, clarity, saturation, vibrancy, de-haze and more.
Change exposure, highlights, shadows, blacks, and whites.
Temperature & Tint.
Other tools include an option to sharpen, reduce Luminance noise, and color noise.
Apart from these, there is a lot more you can do it. You can download it here.
4] Fused
Want to mix two images or two videos? Then this app allows you to blend videos, photos, or a combination of both. You can also make color adjustments, use their Artists Collections to make it look it even better. You can download it here.
5] 3D Viewer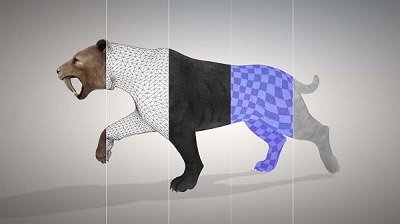 If you want to view 3D models, and animations in real time, this is the best app. It is possible to see 3D models with lighting controls, check on different sharing modes, and also inspect model data. When in Mixed Reality mode, combine the digital and physical.
You can download it here.
Category: Media Server
6] Plex
Do you keep all your videos in one place? Do you want to watch them even when you are out of range? Plex is your best bet. Not only its available on all the platforms, but it can also organize all of your video, music, and photo collections, and gives you instant access to them on all of your devices. It offers
Unlimited playback of on-device video and photos.
Stream photos and videos from Plex to other devices like Roku, Android TV, Fire TV, Xbox One, and other apps.
You can download it here.
Related: Best free Software and Programs every Windows PC should have.
Category: Gaming
7] Asphalt 9 Legends
Asphalt 9 Legends is one of the best car racing game available not just on Windows but on any platform. You can ride the best cars from Ferrari, Porsche, Lamborghini and W Motors. The game uses HDR techniques and stunning visual and particle effects which makes gaming realistic.
It is probably my favorite all the best Free Microsoft Store apps for Windows 10, apart from Plex. You can download it here.
Category: Password manager
8] Keeper (Best Rated)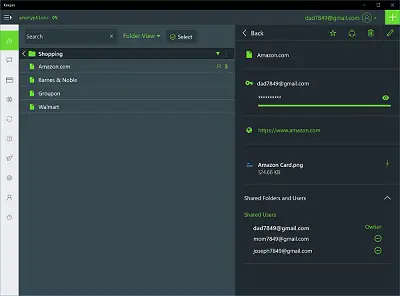 There are tons of password manager on the internet, but we selected this because we wanted to pick something different, and it's also the best rated.
Apart from the fact that you get a vault on your computer, it also offers extensions for the browser, can secure your file, available across devices and more. You can choose to share individual passwords, use inbuilt keeper chat and so on. You can download it here.
Category: Task Manager
9] Microsoft Todo (Best Rated)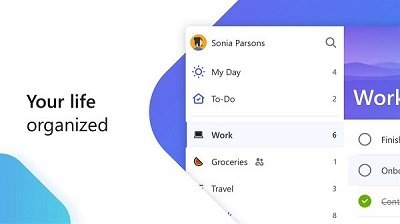 To-Do is another best-rated app from Microsoft which lets you manage all your daily tasks. If you are using Wunderlist or Todoist apps, you can import all your work into this. Read more in our full review of Microsoft Todo. You can download it here.
Category: Utility
10] HEIC Converter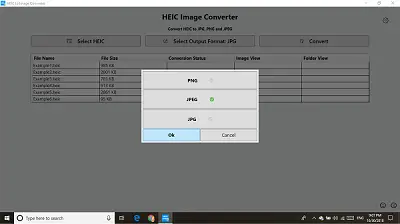 HEIC or High-Efficiency Image File Format is a new image container format from the developers of MPEG. It is being used at many platforms because it can save a lot of space, and still keep the same quality. If you cannot open any of the HEIC formats, this convert can help you open that. It can convert HEIC to jpg, jpeg, png entirely offline. Also, check out details on how you can open it in the Windows 10 Photos App.
You can download it here.
11] Total PC Cleaner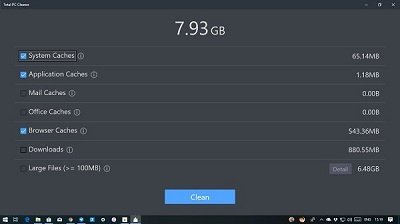 If you need a Microsoft store based PC cleaner, this is your best bet. It checks on System, Application, Mail and other caches where the files are temporarily stored. You can download it here.
Category: Torrent
13] Torrex (Best Rated)
While uTorrent is the most popular client to download torrent files, you need to check Torrex. It's the best torrent app you can try from the Microsoft Store. It offers all the functionality of any torrent downloader including streaming, background download, time jump, option to share data with others, stop seeding upon completing a download, play MKV formatted video files and more.
Last but not least, it comes with an impressive user interface. You can download it here.
We finally conclude our list of best free Microsoft Store apps you can install on your Windows 10 computer. Though I am going, to be honest, there are lot more out there, if you read The Windows Club daily, make sure to drop in the comments with your best app you will use through the year!