Computers are prone to virus attacks. People take different measures to protect themselves from such malware attacks better but may still find themselves ill-prepared. One of the major consequences of a virus attack is the corruption and/or deletion of data from one's computer. The data in a volume or a disk infected by a virus is at a high risk of getting deleted, and there are ways in which you can try to recover this data. Today, we will be looking at a few ways in which you can try to recover corrupted files and deleted files after a virus attack on Windows 11/10 computer.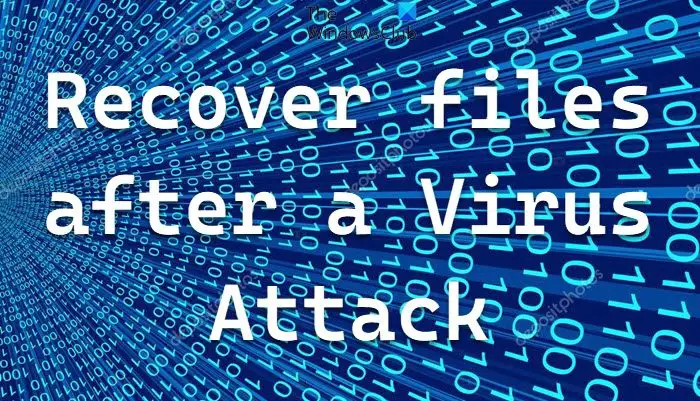 How to recover Infected or Deleted files after a Virus Attack?
All kinds of files can get deleted by computer viruses, and thus, it is handy to know the procedures you should follow in such a case to retrieve your lost data. It is better to scan your PC with an antivirus before doing anything else. It can be Windows Defender at Boot time or any antivirus software that you use, in Safe Mode, for the best results. You may also use a second-opinion portable scanner or Malware Removal Tools to remove Specific Viruses to be doubly sure. Primarily, there are two courses of action:
Use a third-party Data Recovery software to recover files
Use Ransomware Decryptor Tools
Use Windows built-in tools to recover files
Before you begin, remember to Isolate the impacted device and disconnect it from the Internet or Network.
1] Recover deleted files after a virus attack using a Data Recovery software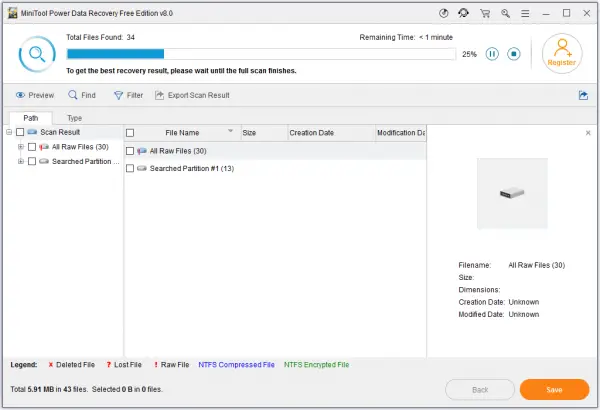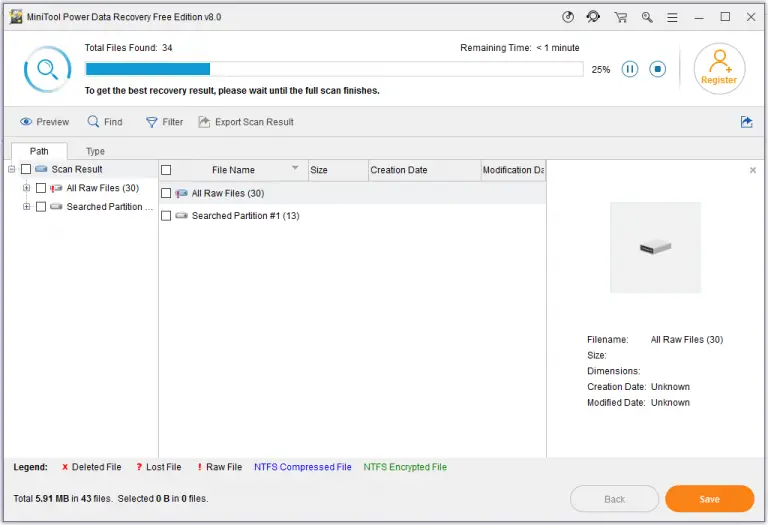 There are some very easy and effective free Data Recovery Software that can help you get back your data lost due to a virus attack, one of them being MiniTool Power Data Recovery Free. Recovering deleted data is made very easy by it, and we will look at its process in detail. There are two different scenarios in which you may find yourself while attempting to recover deleted data after a virus attack; one is when your PC is working fine, and the other is when the attack causes the PC not to boot up.
Here are the steps that you should follow when your PC is working properly:
Download and install the MiniTool Power Data Recovery on your PC. Just make a note of not installing it to the drive that the malware has infected
From the Main interface, you'll have access to several options like This PC, Removable Disk Drive, etc.
Now, select the partition that you want to scan for the lost files
As the scan progresses, you'll be shown more and more files.
You can either look through these files and pick a few selective ones or click on the 'Save' button at the bottom-right corner. Doing so would create a separate location for these files
A subsequent prompt will say that the recovery has been successful, after which you can exit MiniTool. You can read here to get a more detailed understanding of how MiniTool works and what else it has to offer.
Things can get a little trickier when your Windows computer does not boot, start or turn on because of the malware attack. In such a scenario, the advised course of action is the following:
Build an alternate bootable USB or DVD on another computer
Detach the boot disk from this computer and put it in the infected one
Restart that PC and go to its BIOS options to set it up to boot via the USB/DVD and not the local drive
Follow the steps as they've been prescribed above about recovering your data using MiniTool.
Read: Virus has changed all file extensions on my PC
2] Use Ransomware Decryptor Tools
If a Ransomware Decryption Tool is available for the malware that has locked down your files then the chances are very high that you will be able to decrypt and recover your files. See if any of these ransomware decryption tools help you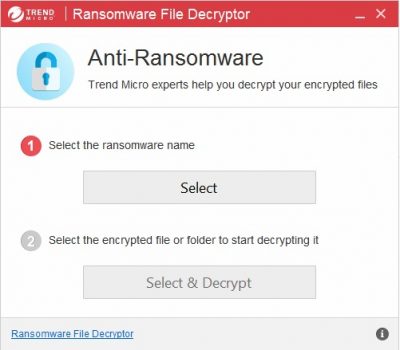 If no such tool is available, then the best bet would be to use your backup files in case of a Ransomware attack.
Read: What to do after a Ransomware attack on your Windows computer?
3] Recover deleted files after a virus attack using Windows in-built tools
Windows 10 and Windows 11 offer a Controlled Folder Access feature to protect files and folders against ransomware attacks. You can set up Controlled folder access via Windows Security and let it monitor the folders. If you have enabled and configured Ransomware Protection in Windows Defender it makes things easier.

There are solutions that Microsoft provides as well to help you get back your deleted data. One of them is to restore deleted files from a backup. Here's how you can activate a Windows backup in order to retrieve deleted data:
Search for and open the Control Panel
Here, select System and Security from the list of available options and further select Backup and Restore
Click on "Select another backup to restore files from" which will then open the backup restoration dialog box here.
If you have created a backup of your Windows at some point in the past, it will show up here and you can click on it and activate it
See if you can use the Shadow Volume Copy Service feature to recover older versions of the files. Freeware ShadowExplorer may make things easier.
How do I clean files from viruses?
After getting infected by a computer virus, you may have concerns about the safety of your data, since its highly likely for it to have been corrupted. The way for you to clean these files at risk is for you to get rid of the virus from your computer. This post shows the different ways in which you can remove a virus from your Windows computer. The guide lists several methods like Online Virus Scanners, Botnet Removal Tools, etc.
Posts that may help you:
What are the signs of a virus in a computer?
A more premature and better-prepared concern for people is to be aware of what the signs of a computer virus infection are. If you're experiencing several signs of a computer virus, you can take pre-emptive measures to protect your OS and data. Some of the most common signs to spot a virus are slow program performance, frequent crashes, missing files, and frequent pop-ups, among other things.
We hope that this guide served its purpose and that you'll now be able to recover any data deleted because of a virus attack easily.