In this post, we will see how to password protect PDF, Excel, Word, Office documents, OneNote notes, Files, Folder, Zip file, IE, Games, Images, applications, installed programs, USB, Flash, Pen, Removable Drives and more on your Windows PC. Basically, this post lists down some tutorials and some freeware that can help you get the job done.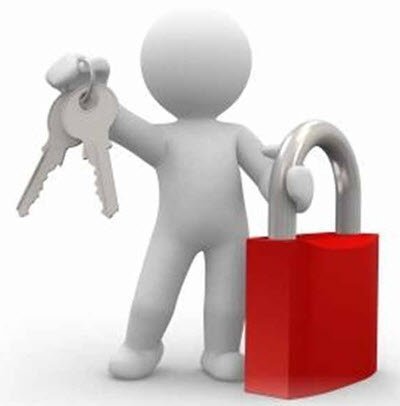 Password protect folders
This post shows how you can password-protect Folders in Windows without using any 3rd-party software.
Password protect files
WinGuard Pro lets you password-protect files, folders, Windows features & apps.
Take a look at these free File Encryption Software for Windows if you want to protect your data.
Easy File Locker will help you lock, protect and hide folders and files.
Password protect PDF files
See this post if you want to password-protect PDF File in Word.
Using PrimoPDF and BeCyPDFMetaEdit free software, you can create, convert and password-protect your PDF documents.
Password protect programs & applications
DeskLock will help you password-protect the use of any application in Windows.
You can also password-protect and restrict access to installed programs using AppAdmin.
Password protect Internet Explorer
This post will show you how to password-protect the use of Internet Explorer.
Password protect Google Chrome
This post will show you how to password protect Google Chrome profile.
Password protect Notes
Learn how to password-protect OneNote notebook.
This tutorial will show you how to create password-protected Notes with ZenR Notes.
7 Sticky Notes for Windows lets you password-protect Sticky Notes & more
Password protect Hard Drives
Secret Disk lets you create private & hidden virtual drives & password-protect it.
Password protect Removable Drives
Encrypt USB Flash Drives with BitLocker To Go in Windows.
Secure portable storage devices using BitLocker To Go in Windows 10.
learn how to password protect USB Drive including Flash, Pen Drive, Removable Drives.
Lock, secure, password protect your USB Drive with USB Safeguard
KASHU USB Flash Security will password protects your USB Drive.
Password protect Office documents
Microsoft Office 2016/2013 certainly makes it easier to password protect your important documents like Word, PowerPoint, and Excel, by making use of its password protection and permission feature. Learn how to password-protect Microsoft Office documents.
Password protect Games
Game Protector will let you password-protect Games.
Password protect Images
PhotoCrypt will help you encrypt & password-protect your images.
Protect your data, stay safe!
Now related: How to Lock a File or Folder in Windows.