Internet is not a place that you can take for granted. Just like we've got security systems at our home, we have antivirus or security software installed on our PC? But when you visit websites, you give out a lot of information, which can be misused. The information that you enter into different websites is very precious to you and undoubtedly you wouldn't like anyone stealing it. There are many privacy products and Windows optimizers out there that can help you maintain your privacy and security from hackers. One such tool is Wipe – a free privacy cleaner software.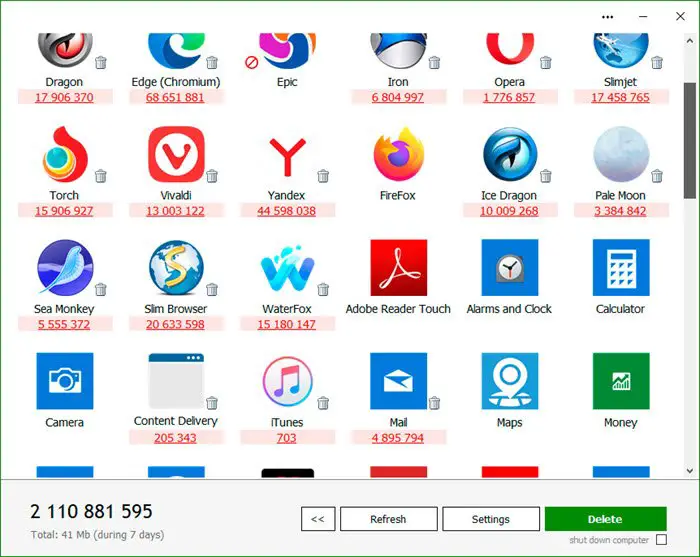 Wipe privacy cleaner software for PC
Wipe is a free utility that lets you clean and deletes all browsing history, index.dat files, cookies, cache, logs, temporary internet files, search history, and many other tracks. Not just maintain privacy, it also cleans up some disk space in the process. It comes as a Free version and a paid Pro version – which has a few more features. But the free version should be enough for most of us.
The primary function of this utility is to put the utmost importance on the privacy and performance of your computer. The software deletes temporary files, caches, cookies, Internet history, and more, thus freeing up valuable disk space. Deleting unnecessary files can be especially great for those running their systems on smaller SSDs. As a result of the software, you'll receive maximum confidentiality, so prying eyes won't be able to spy on you, record your activities, or do anything malicious.
When you run Wipe for the first time, it will automatically scan your computer and look for the files that need to be deleted. This process may take some time if you've got a lot of data. It is recommended to disable the antivirus during Wipe scanning so that it can scan faster.
If you are a non-geek user, then the Basic mode is recommended for you. Under this mode, the program will display just the disk size which is filled with garbage and tracks. You can simply choose that and hit Continue. All the tracks and garbage will be deleted from the PC.
Experienced users may want to go for the Advanced mode to view each and every detail about the files scanned by Wipe. Under Advanced mode, you can even keep some files or only delete some of them. Once you've started the cleaning process, the program may prompt you to close some of the applications. It is recommended to close all the applications before this process.
After the completion of the cleaning process, you can view the complete log file for full details. The program uses the US DoD 5220.22-M method, the Gutmann method (full 39 steps ), and the Russian GOST method to completely erase your personal and private data, making deleted tracks unrecoverable.
Overall, Wipe performed well and it is really simple and easy to use. There are no configuration steps and all that. You can run Wipe and clean your PC periodically, for best security and privacy.
Click here to download Wipe.
You may also check out Anti Tracks Free, Privacy Eraser or Glary Track Eraser – other free privacy cleaning tools for Windows.