Some users have reported that the Desktop icons on their Windows PC disappear when they click on them. Now the linked post will help you if the Desktop shortcuts go missing – but if they disappear after you click on them, then it could be malware, a software conflict, or a system glitch that is causing this issue. Well, here are some fixes for you if it is the latter issue that you are facing.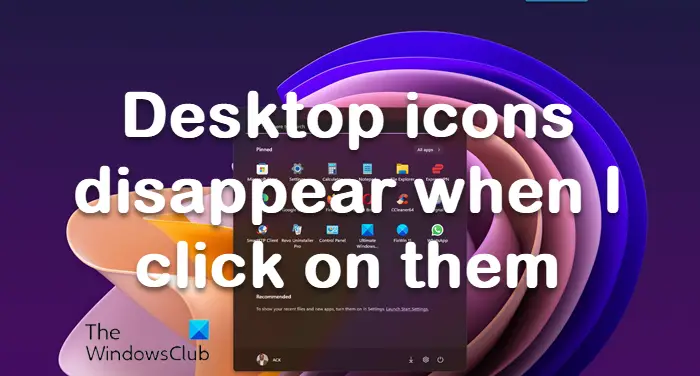 Desktop icons disappear when I click on them
If the Windows Desktop icons disappear when I click on them, here are some suggestions to help you:
Restart Windows Explorer
Run a boot-time malware scan
Run Windows Update
Run System File Checker and DISM
Update Graphics Drivers
Rebuild Icon Cache
Change Performance settings
Use System Restore
Troubleshoot in Clean Boot State
1] Restart File Explorer
Restart File Explorer and see if that helps
To restart Windows Explorer, Open Task Manager > Processes > Windows Explorer > Right-click on Window Explorer > Restart.
2] Run a boot-time malware scan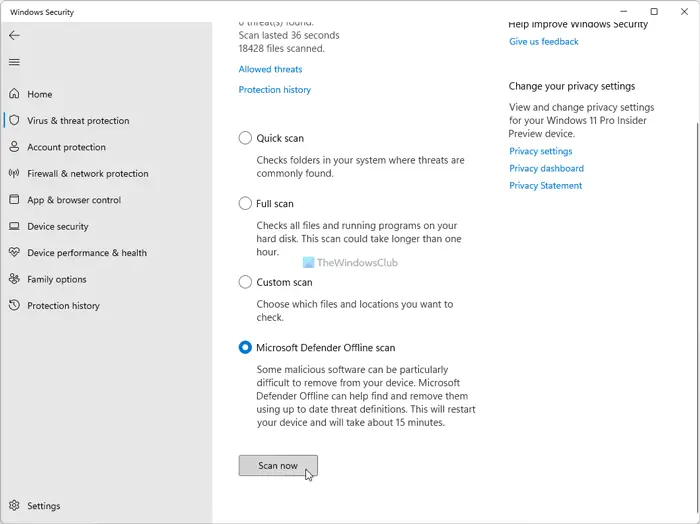 It's possible this issue is caused by a malware or virus infection on your Windows 11/10 system.
You can run a full system antivirus scan with Windows Defender or any reputable third-party AV product.
In severe cases of malware/virus infection, you can run perform Windows Defender Offline Scan at boot time, use Avast Boot Scan or use bootable AntiVirus Rescue Media to recover your system if somehow your computer is failing to boot.
3] Run Windows Update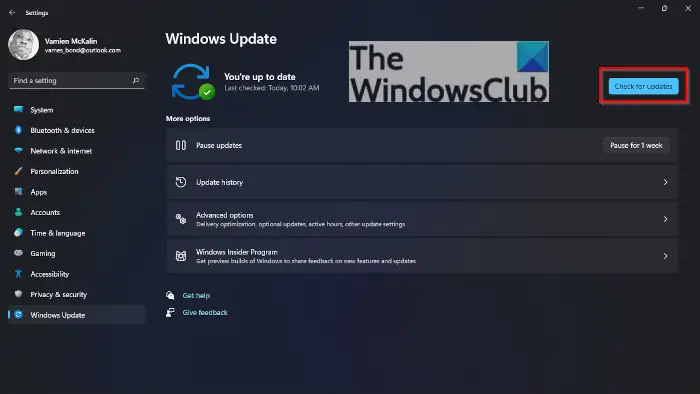 Run Windows Update to install any updates that may help fix this glitch in your OS.
To do so, go to Settings > Windows Update > Check for updates > Download and install. Now, wait for Windows 11/10 to download and apply the update.
Related: Desktop icons not showing in Windows
4] Run System File Checker and DISM
You can use download and use our portable freeware FixWin to repair the System Image using DISM, and Run System File Checker with a click.
5] Update Graphics Drivers
You might want to update your graphics drivers to the latest version. Old and out-of-date drivers cause such issues.
You can download and install driver updates directly from the official websites. Just go to the website of your driver manufacturers like Intel, NVIDIA, or AMD, and then download and install the latest updates for the driver model you are using.
You can also manually update graphics drivers by going to the Settings app and then go to Update & Security > Windows Update. Then, click on the View optional updates and then enable the driver update checkboxes that you are facing a problem with under the Driver Updates option. Finally, click on the Download and install button to install the updates.
6] Rebuild Icon Cache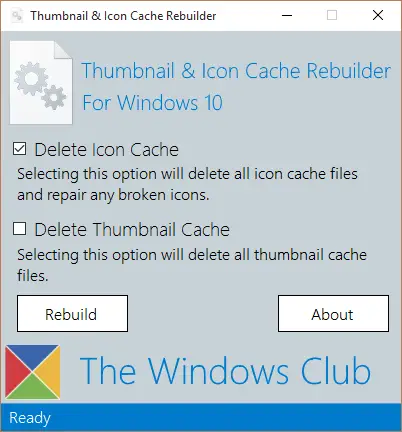 You may manually clear the Icon cache or use our freeware Thumbnail and Icon Cache Rebuilder to do it with a click.
Read: How to fix the unclickable desktop icons in Windows 11
7] Change Performance settings
Change Performance settings and see if that helps:
Open Control Panel > System and Security > System and click Advanced system settings.
Click Settings button in the Performance section.
Under the first tab Visual Effects, choose Adjust for best performance.
8] Use System Restore
The last resort is to restore the System to go back to normal. The only thing you need to be sure of is correctly picking up a restore point where everything is working as expected.
Open Run prompt using Win + R
Type rstrui.exe and then use Shift + Enter to launch with admin permission
Click on the Next button, select one of the available restart points, and click Next
Post this, follow the wizard.
9] Troubleshoot in Clean Boot State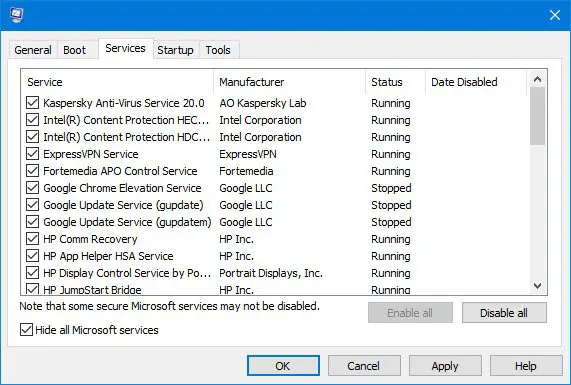 Perform a Clean Boot and try to troubleshoot the issue manually. Clean-boot troubleshooting is designed to isolate a performance problem. Once in Clean Boot, you need to manually disable one item after another to try and pinpoint the one that is causing the problem. Once you have identified the offender, you can consider removing or disabling it.
We hope this guide helped fix the disappearing desktop icons on your Windows 11/10 PC.
Desktop icons disappear after restart Windows 11/10
Make sure that the 'Show desktop icons' is enabled. To do so, Right-click on the desktop > View > Show desktop icons. If it isn't, simply click on it once to ensure it wasn't causing issues with displaying your desktop icons.