Having the latest versions of Drivers ensures that your computer gives you the best performance. While Microsoft Updates does offer you updates for your Drivers, and there is also free Driver Update software which lets you do so easily, it's always a preferred option to update Drivers directly from the manufacturer's website.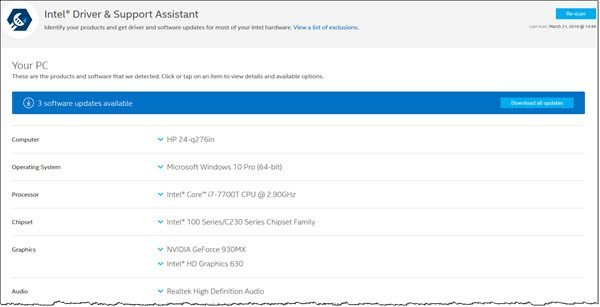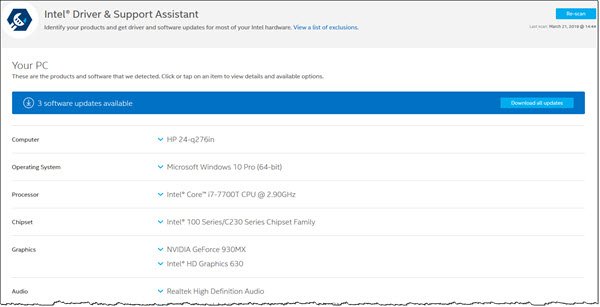 Download, install, update Intel Drivers for Windows 11/10
Intel Driver & Support Assistant, earlier called, Intel Driver Update Utility automatically identifies, finds and installs drivers for your computer. This utility keeps your system up-to-date. It detects which driver updates are relevant to your computer, and then helps you install them quickly and easily. It can only be downloaded with your permission.
No personal information is collected.
Easy and fast to download and run.
It is easily removed after analysis performed.
If you are behind a firewall, you may not have permission to download browser components.
Your browser's security settings must allow you to install ActiveX/Java Plug-in components.
The tool is not Spyware or Adware.
Intel Driver & Support Assistant
Before the Intel Driver Update Utility can analyze this computer, you need to give your permission to download an ActiveX or Java Plug-in component. You may need to disable any Pop-up blocker you are using in order to use it. Download and use the tool here at intel.com.
If you wish to manually download generic drivers for Intel products, go here.
Facing issues? Check out:
AMD users may want to check out AMD Driver AutoDetect.
If you are looking for more information on this subject, you may find it here: