Updating device drivers from time to time is good as it could improve hardware performance, add features or controls and improve stability and life. The Device Manager in Windows 10/8/7 will let you change hardware settings, identify device drivers for each device, view and change settings and properties, and install, uninstall, update, rollback, enable, disable the drivers. Microsoft Updates will also let you install or update device drivers required for your system. And then again, freeware like Device Doctor or shareware like Driver Scanner will automate the process and help you identify, download, install or update drivers easily.
The recommended option would, however, be to go to the manufacturer's website and then search for and download the device drivers your system requires. We have seen how the Intel Driver & Support Assistant can help us install or update drivers for Intel easily. Today we will see how you can download or update AMD drivers easily using AMD Driver Autodetect.
Update AMD Drivers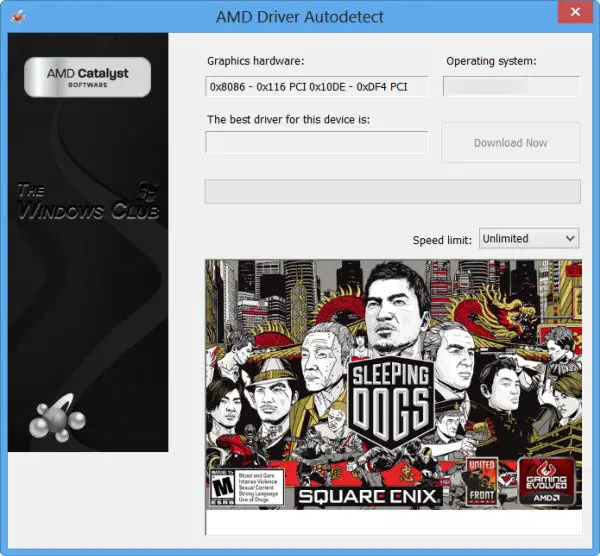 AMD Driver Autodetect will detect your machine's graphics card and Windows operating system. If there is a new driver available, the tool will download it with a click of a button and start the installation process. The auto-detect tool gives you the option to download the latest official driver
AMD Driver Autodetect
You can get the AMD Driver Downloader here. Downloading and installing original device drivers from the manufacturer's website, is always the recommended option.
Just in case you are interested, AMD Clean Uninstall Utility helps you remove AMD driver files completely.
Download AMD drivers
You can download AMD drivers here on amd.com.
These posts about Device Drivers may interest you: