The Device Manager in Windows lets you view the hardware installed on your computer, along with its Properties. It lets you change hardware settings, identify device drivers for each device, view and change settings and properties, and install, uninstall, update, rollback, enable, disable the drivers.
While you can use a free Driver Updater software, this article will tell you how to Backup, Uninstall, Disable, Roll Back, Update Device Drivers using the Device Manager in Windows 11/10/8/7.
Device Manager in Windows 11/10
While on the Windows 11/10 desktop, open the WinX Menu and select Device Manager to open it.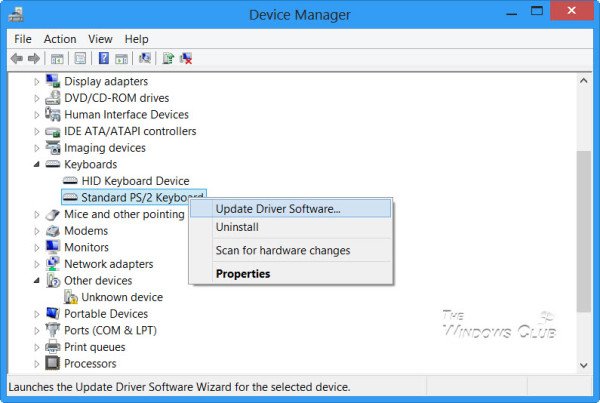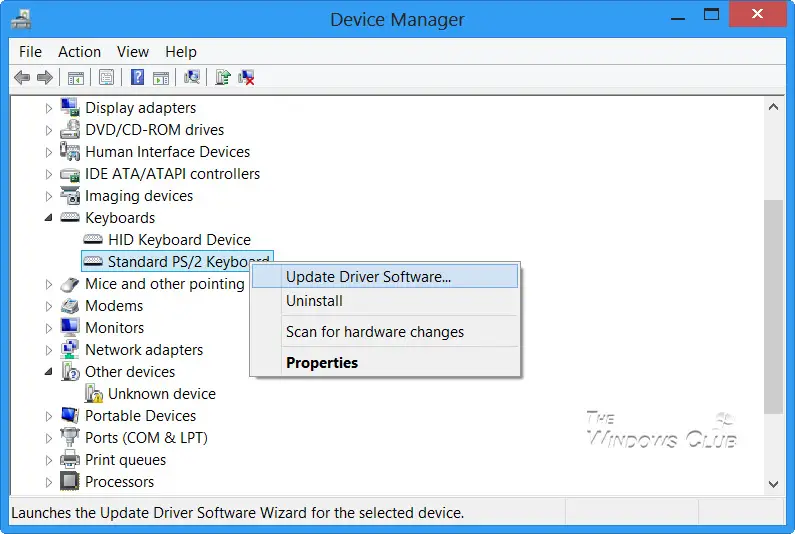 Locate the driver, and right-click on it. You will see options to:
Update Driver Software
Uninstall Driver Software.
Install Drivers
Uninstall Drivers in Windows
If you wish to uninstall the driver, click on Uninstall.
Display Driver Uninstaller will help you completely uninstall AMD, INTEL, NVIDIA Drivers.
Read: Where to download drivers for Windows?
Update Drivers in Windows
NOTE: You can now run Windows Updates and see if any driver updates are available under Optional Updates. It's a preferred, quicker, and easier way.
If you wish to check for updates and update the Driver, click on Update Driver Software. The wizard will open and offer you two options:
To search online automatically
To browse to the driver software on your computer
Select and click on the option you want, to proceed further.
These posts will show you in detail, how to update Graphics Drivers or Bluetooth drivers. You can also update Drivers using Command Prompt.
Roll back, Disable, Enable Drivers in Windows
The right-click context menu will also let you open the Driver's properties. Click on Properties to open the Properties box. Select the Driver tab.
Here you will see more options:
Update Drivers: This will start the Hardware Update Wizard.
Roll Back Driver: This will uninstall the most recently updated driver and will roll back your configuration, to the earlier version. You may need to roll back a driver if you find that your device fails after updating the driver.
Disable (or Enable) Driver: This will disable the Driver, until you enable it back again.
Uninstall Driver: This will uninstall completely the driver's files and registry settings for the selected hardware.
This post shows how you can how to Backup and Restore Drivers. You can also export and backup Device Drivers using PowerShell.
If you are looking for more information on this subject, you may find it here: