Windows 11/10 offers some new settings in the Settings app. This Settings app comes with a new option called Troubleshoot, which has some one-click solutions to fix various problems related to your computer. Previously, one could access them via the Control Panel or download them from the Microsoft website. However, Microsoft is now providing quite the same functionality within the Windows Settings app. So let us see how to access and use the Troubleshooters page in Windows 11/10 Settings to solve any problem.
UPDATE: Microsoft will gradually deprecate the MSDT-based Windows Troubleshooters. You will then have to use the new Get Help app based Troubleshooters.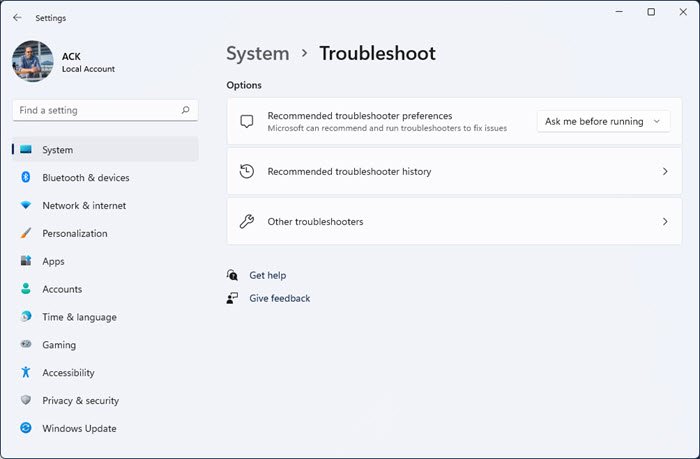 Run Troubleshooters in Windows 11 to resolve problems
Windows 11 is quite a change over its predecessor. The focus was on analyzing the more commonly used settings in the operating system and making their access easier. Clearly, Microsoft understood the appeal of the built-in troubleshooters and changed their position in the Settings menu. The procedure to Run the in-built troubleshooters in Windows 11 is as follows:
Right-click on the Start button and select Settings. This will open the Settings menu.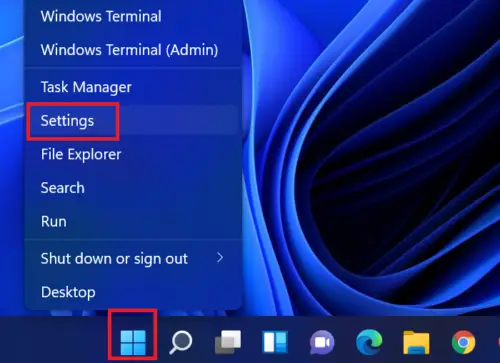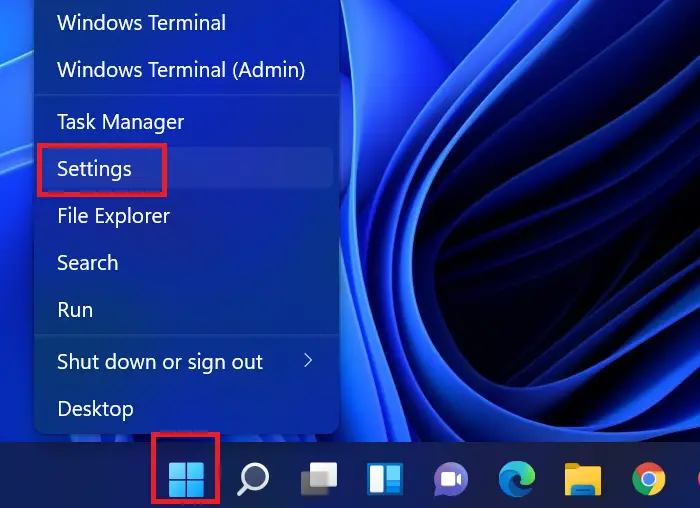 In the Settings menu, select the System tab on the list on the left-hand side.
In the right-pane, scroll down to Troubleshoot and click on it.
Now select Other troubleshooters.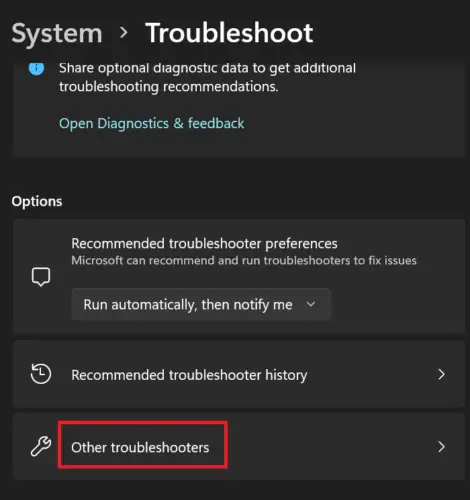 This opens the window for the troubleshooters. Select the one of your choice.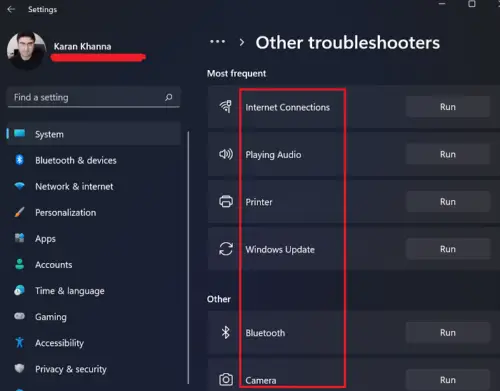 From this page you can easily access and run the following Windows Troubleshooters:
Bluetooth Troubleshooter
Hardware Troubleshooter
HomeGroup Troubleshooter
Incoming Connections Troubleshooter
Internet Connections Troubleshooter
Network Adapter Troubleshooter
Playing Audio Troubleshooter
Printer Troubleshooter
Power Troubleshooter
Program Compatibility Troubleshooter
Recording Audio Troubleshooter
Search and Indexing Troubleshooter
Shared Folders Troubleshooter
Speech Troubleshooter
Video Playback Troubleshooter
Windows Update Troubleshooter
Windows Store Apps Troubleshooter.
Troubleshoot page in Windows 10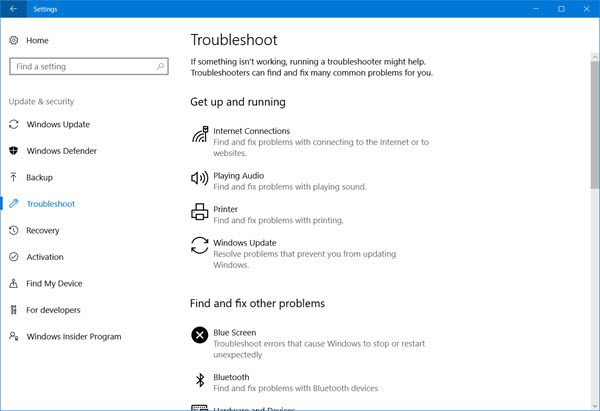 In Windows 10, you can open the Troubleshoot page by pressing Win+I to open Settings > Update & security > Troubleshoot. Here, you will find two different headings called:
Get up and running
Find and fix other problems.
Both of them include different troubleshooters.
Troubleshooters included in Windows 11/10

Find and fix other problems:
Blue Screen: A Blue Screen is one of the worst problems of a Windows computer. Run the Blue Screen troubleshooter to fix Stop Errors. (This has now been removed in Windows 10 v1809)
Bluetooth: If your computer has a Bluetooth component but you are not able to connect your computer to another Bluetooth-enabled device, you can run this fix.
Hardware and Devices: The Hardware Troubleshooter fixes any hardware-related issue.
HomeGroup: If you have created a HomeGroup but are not able to add your computer to your HomeGroup or facing any other problems related to HomeGroup, run the HomeGroup Troubleshooter.
Incoming Connections: If you have messed up with Windows Firewall settings, this troubleshooter will fix your problem.
Keyboard: Many times our external keyboard doesn't work properly. You can find and fix your keyboard-related problem using this option.
Network Adapter: You often face problems while using an Ethernet connection or Wi-Fi. You can fix such problems using this troubleshooter.
Power: This solves power-related issues and helps conserve and extend battery life.
Program Compatibility Troubleshooter: The Program Compatibility Troubleshooter will help you fix issues and run an old program on your Windows 10 machine.
Recording Audio: If you face problems with the Voice Recorder app, use this tool.
Search and Indexing: Windows Search is a powerful tool to find a certain file, folder, app, etc. You can fix any problem related to Search by making use of this tool.
Shared Folders: If you have created a Shared folder, but other computers are not recognizing it, run this troubleshooter.
Speech: If you are facing any problem related to the microphone, this option is for you.
Video Playback: This troubleshooter fixes any problem regarding playing a movie, video, etc.
Windows Store Apps: There are many Windows Store apps installed on your computer. If you face problems with any one of them, you can solve them by running the Windows Store Apps Troubleshooter.
TIP: See how you can add the Troubleshooters toolbar to the Taskbar.
Microsoft has done a very good thing by clubbing all the Troubleshooters together and making them easily accessible for a single page. So if you ever face any issues, the first thing you want to do is head over to this page and run the corresponding Troubleshooter. The next best thing, of course, would be to search for Windows problems here on TWC.
Run Troubleshooter in Windows 11/10 via Control Panel to resolve problems
Incidentally, you can also access the Windows Troubleshooters from Control Panel > All Control Panel Items > Troubleshooting > Click View all in the left side.
I hope this helps!
Read: How to View and Clear Troubleshooting History
Are built-in troubleshooters effective for solving issues related to Windows 11?
There's a reason the built-in troubleshooters are popular. They perform a thorough analysis of the problem. In some cases they are able to fix the issue, however, mostly, they mention the root cause which could later be fixed by the user. Nonetheless, troubleshooters are very helpful in reducing the timeline of the overall troubleshooting approach.
What if you don't find a troubleshooter in the Settings menu which existed earlier?
A lot of troubleshooters were removed from the Settings menu for reasons better known to Microsoft. While some of them were ramped down forever, many are still accessible through run commands. A typical example of this case is the Hardware and Devices troubleshooter. It has been removed from the Settings menu, but is accessible through a run command.
Read next: How to run Troubleshooter in Windows from the command line.