Windows Store Apps Troubleshooter for Windows 10 from Microsoft will troubleshoot and fix all issues and problems you may be facing after having upgraded from Windows 8.1 or Windows 7 to Windows 10. Microsoft has released several automated solutions to fix Windows 10 problems, and this is just one of the recently released ones, which has been updated to address Windows 10 apps problems.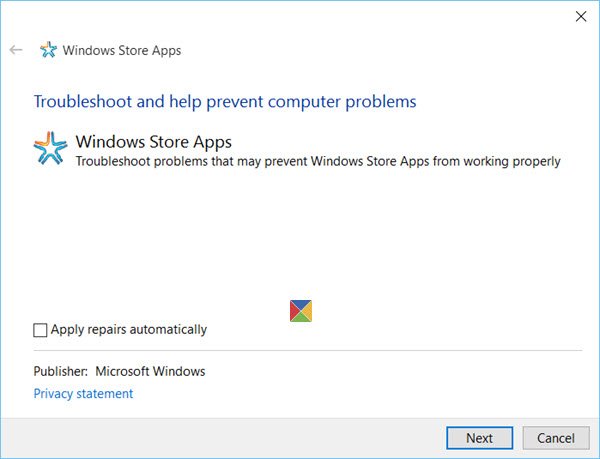 Windows 10 Store Apps Troubleshooter
The problems being faced are varied. For some Windows Store apps are not opening. Some are unable to download, install, uninstall or update them. And then there are others for whom the Windows Store itself is not opening or is even missing. Microsoft has even released an automated online tool to fix Windows Store is not working issues.
While resetting the Windows Store cache or re-registering the Windows Store apps solves most of the problems, if such manual troubleshooting steps do not help you, you may want to run this troubleshooter.
To access the Windows Store Apps Troubleshooter: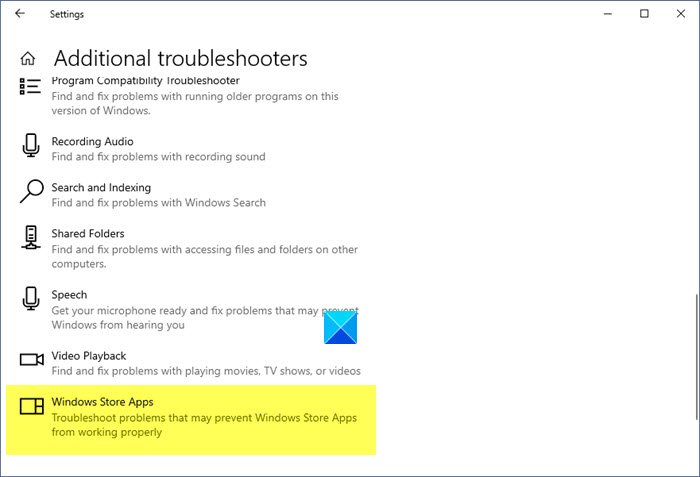 Open Settings
Click Update and Recovery
Select Troubleshoot
Click on the Additional Troubleshooters link
You will see the Windows Store Apps there.
This Windows Store Apps Troubleshooter for Windows 10 will scan your computer, identify the problems and attempt to fix the issues automatically.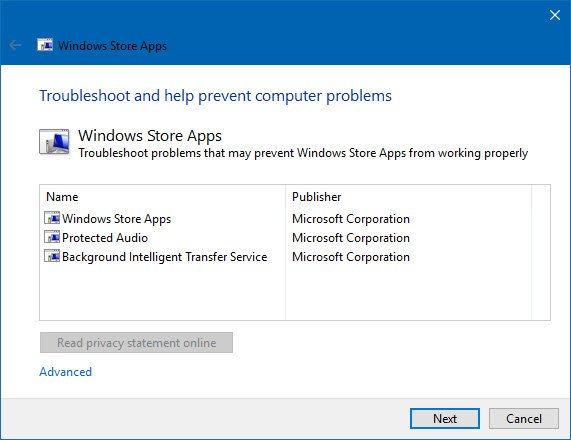 See this post if you receive a Windows Store Cache may be damaged error after running Windows Store Apps Troubleshooter.
While Windows 10 has been working fine for many, some have been facing several problems and issues.
Do let us know how the experience has been for you and if you faced any problems, how you managed to resolve them.