If you find that you are facing any issues in running Windows Updates, due to any reasons, you might want to check out the Windows Update Troubleshooter from Microsoft.
Windows Update Troubleshooter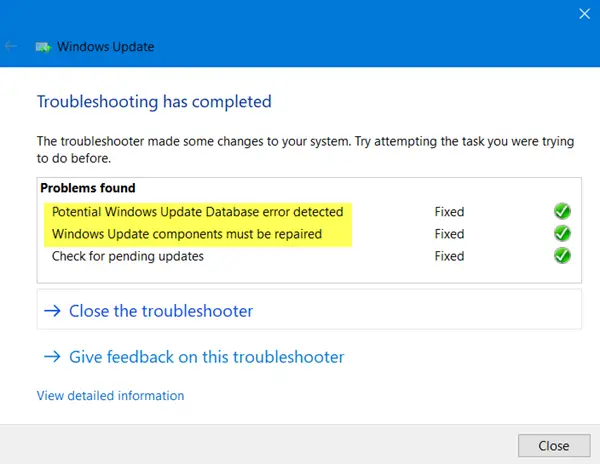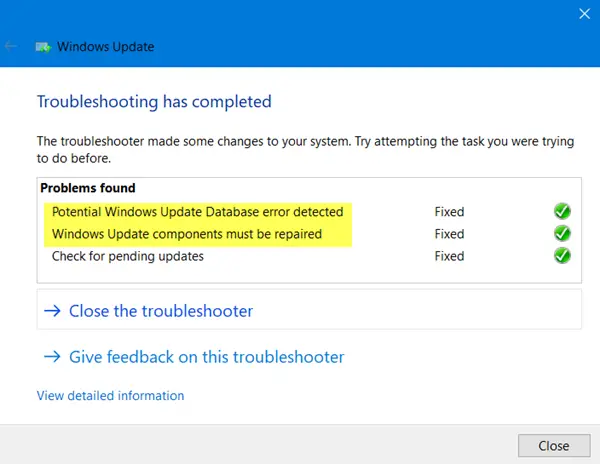 Open the Windows Update Troubleshooter and follow the on-screen instructions.
The troubleshooter will run and attempt to identify if any problems exist which prevent your computer from downloading and installing Windows Updates.
It will clear the Windows Update-related temporary files, clear the contents of the SoftwareDistribution folder, check the status of Windows Update-related Services, repair and reset Windows Update components, check for pending updates and more.
You can let it fix it for you automatically or you can choose to see the fixes and decide to apply them.
If your computer is having problems finding and installing operating system updates, try using this Windows Update troubleshooter to fix the problem.
How to run the Windows Update troubleshooter in Windows 11?
If anything has changed with Windows 11 significantly in comparison to Windows 10, it is the way the Settings menu was arranged. Most of the options have changed menus, and the names of the main menus have also changed. Same is the case with the Windows Update troubleshooter in Windows 11. To access it, the procedure is as follows:
Right-click on the Start button and select Settings.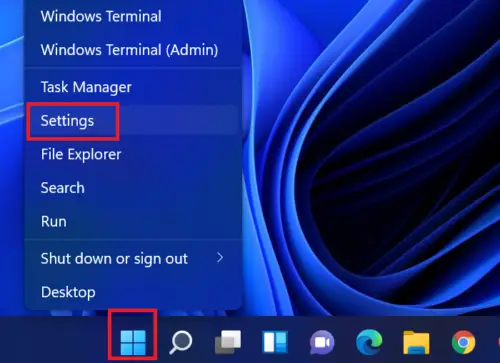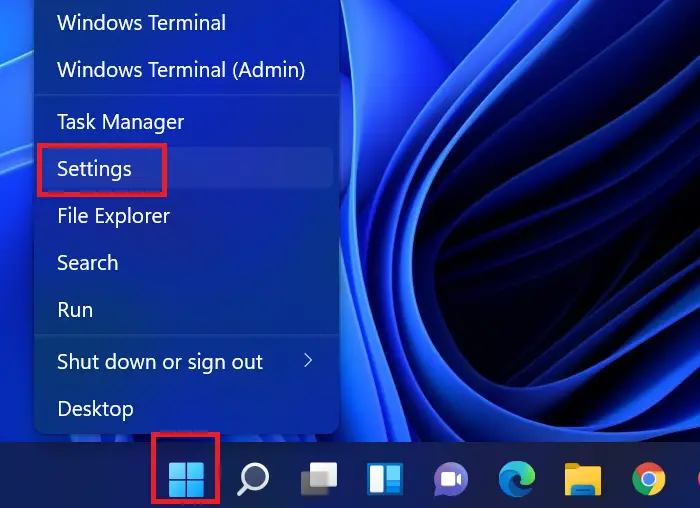 In the Settings menu, select System from the menu of the left-hand side and scroll down to Troubleshoot in the right-pane. Click on it.
Now select Other troubleshooters.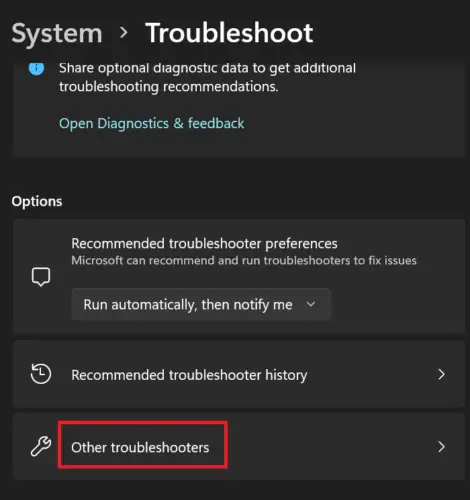 From the list of troubleshooters, select Run corresponding to the Windows Update troubleshooter. This will invoke the Windows Update troubleshooter.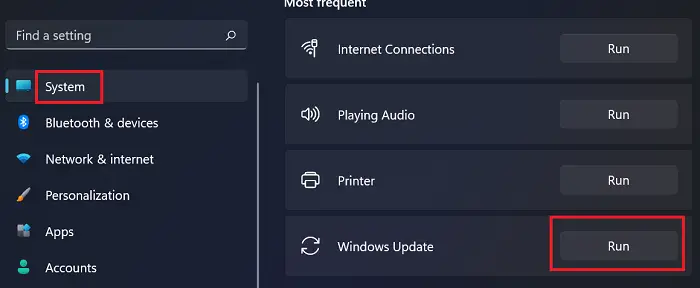 Windows 10: Open Settings > Updates and security > Troubleshoot tab and run it. Windows 10 and Windows 8.1 has this tool built-in.
Download pages:
Windows 7/8 users may download it here from Microsoft.
Windows 10 users may download it here from Microsoft.
You may also use Microsoft's online troubleshooter to Fix Windows Update Errors.
TIP: Use the Reset Windows Update Components Tool or see this post if your Windows Updates fail to Install.
Is Windows Update necessary? What if I don't want to perform a Windows Update?
Usually there are methods to defer featured updates on your system and many users are rightly apprehensive about featured updates. At times, these updates cause issues. Thus, it is advisable to install featured updates a few days after launch and review by others. However, please do not miss any security updates. They are very important and ignoring them would put your computer at massive risk.
Can downloading updates manually solve the problem?
In many cases manually downloading updates from catalog.update.microsoft.com can be helpful as a workaround, while for some, it might fix the main problem. Especially in case, where the issue isn't with the update components, but a specific update. Nonetheless, it is worth a try if everything else fails.
These links may also interest you: