We have been covering various features accommodated in Windows 11/10 to help you understand them better, before getting started because well begun is half done! One new feature that Microsoft has added in Windows 11/10, is a safety net for users who fail to find any help they need. Users can now contact Phone or Chat with Microsoft Answer Tech Support Team using Get Help, earlier called the Contact Support app in Windows 11/10, to solve problems regarding Windows, Edge, OneDrive, Office, Xbox, Bing, Microsoft Account, Internet Explorer, etc. You can chat online or schedule a call.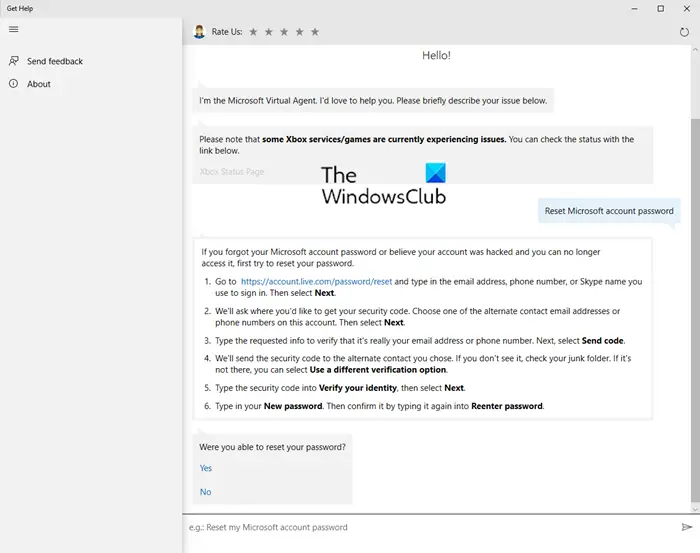 Get Help app in Windows 11/10
The simplest way to access the app is to type "Get Help" into the search box and click on the result. Once the app launches, you can be connected to Microsoft Help Desk in just a few quick clicks.
First, you'll have to make sure that you are signed-in using your Microsoft Account.

Once you have ensured this, you will be greeted by the Microsoft Virtual Agent.

Describe your issue in the reply box and you will be offered a solution, which you can try and see if it helps you resolve your issue.
You then have the option of giving feedback on whether the solution helped you or not by choosing Yes or No.
If you reply No, you will be offered additional suggestions.
The Get Help is truly helpful as it can help you solve several Windows problems – from Activation issues to Camera issues and more!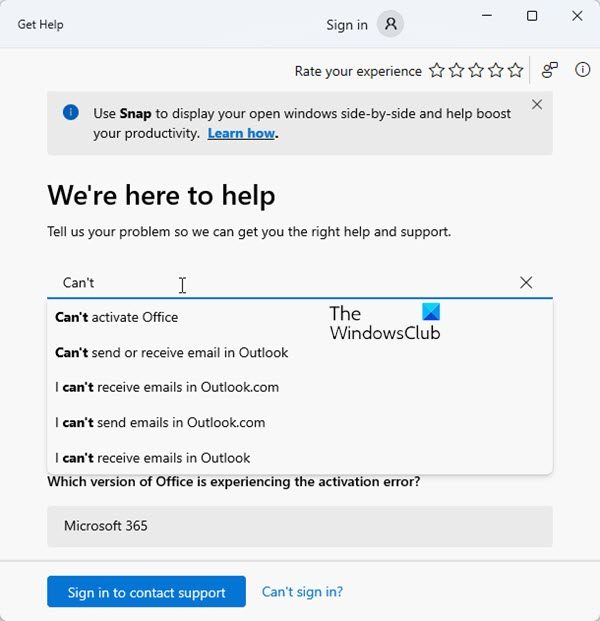 For instance, To run the Run Camera Troubleshooter in Windows 11/10: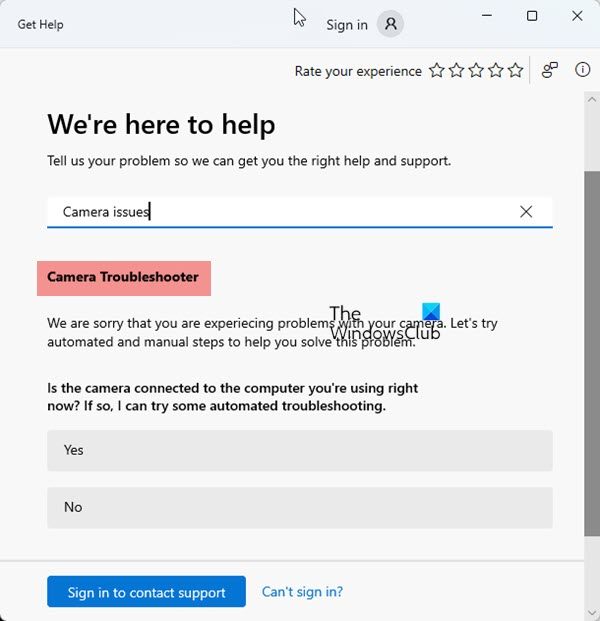 Search for Camera issues in the apps search bar
The Camera Troubleshooter will open
Answer the questions and follow the troubleshooting wizard for its solutions and see if they help you.
I am sure Windows 11/10 users will find this app very useful!
Read: Best Windows Help & Tech Support websites
How to contact Windows Support using Get Help app?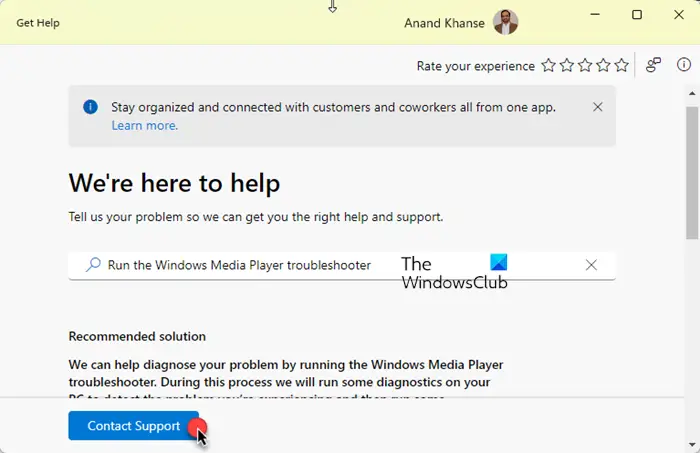 Open the Get Help app and click on the Contact Support button.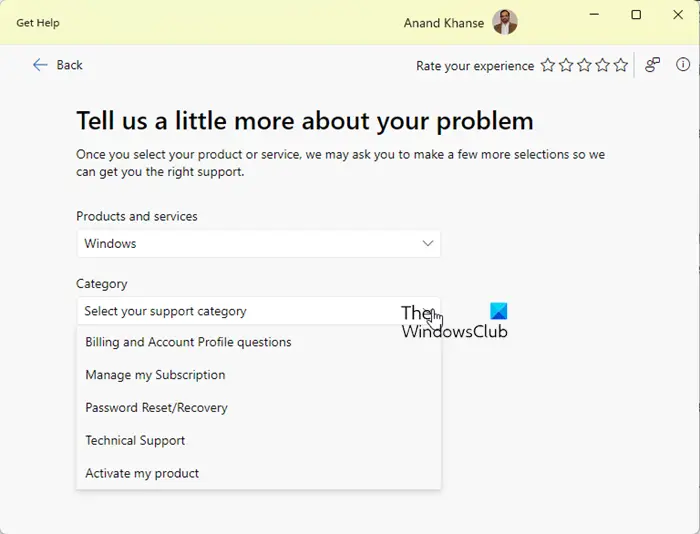 You will next be asked to select the product or service, eg. Windows, Office, etc. and then tell the kind of support you desire. It could be:
Billing and Account Profile questions
Manage my Subscription
Password Reset/Recovery
Technical Support
Activation.
You will next be offered a time slot that you can select.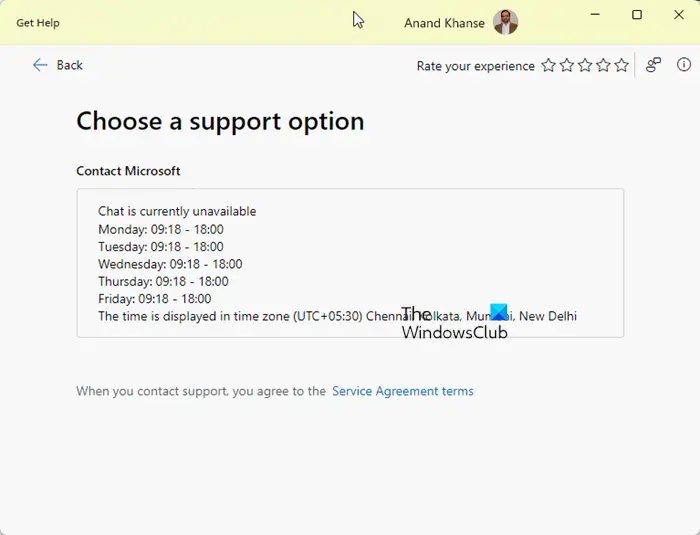 There are other easy too to contact Microsoft Support. This post gives details about its  Phone Number, Live Chat, Email ID, and Other Useful Links. This post shows additional options on how to get help in Windows 11/10.
You can now also give or take Tech Support remotely using Quick Assist in Windows 11/10.
This post will help you if the Windows Get Help app is not working.