Google Chrome web browser is one of the popular browsers for Windows PC. Rather than just visiting a website, you can do a lot more using the Chrome browser on your device. It might be working with tabs, saving the web page as PDF, pinning the tabs and much more can be done in Google Chrome. There might be many things that we do not know that we can do with Chrome and in this article, I will try to cover some Chrome tips and tricks for Windows users.
Chrome Tips and Tricks
To get most out of Google Chrome, I will let you know ten time-saving and life-saving tips that you are not aware of before. Some of Chrome Development Tool Tips might be known to some f you, but to master the Chrome browser, have a look at these tips.
1. Pin Tabs in Chrome
When you have the Chrome browser with multiple tabs opened, then it would be very hard to see what websites you have opened. To get rid of this problem, right-click on a tab and select "Pin tab" and you could see that tab has been reduced to the size of the favicon. Now, do this for all the tabs opened and you could see all tabs easily and can access them quickly. To expand the tab to its original size, right-click on the tab and select "Unpin tab" again.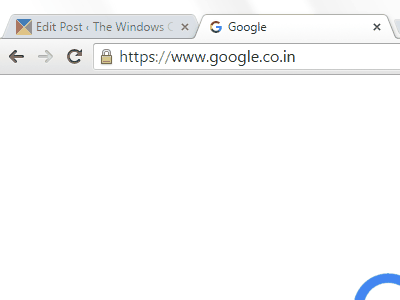 2. Bookmark a Website with Favicon
Whenever you bookmark in Chrome, it saves with the text. This would also take place on the toolbar of the Chrome browser. To save space, you can bookmark the website with its Favicon. To do so click on the star or press CTRL + D and remove the text present in Name text box and click "Finished" button. This would bookmark the website with a Favicon.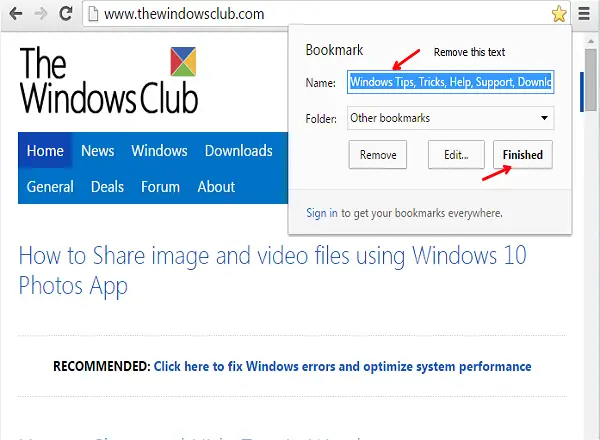 3. Remove Password from PDF Using Chrome
Say that you have the password-protected PDF file, and you want to share it with others without the password. You can use Chrome to remove the password from that PDF file. To do so, drag and drop the password-protected PDF file in the Chrome browser and enter the password to open the file. Now, press CTRL+P on the keyword, and the Print dialog box gets opened. Now, click on "Change" under "Destination".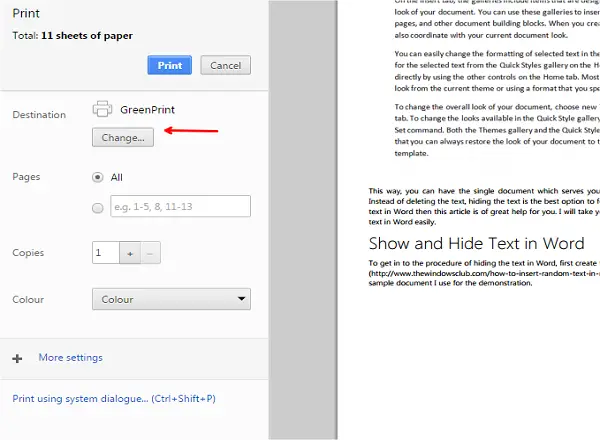 Click "Save as PDF" under "Local Destination".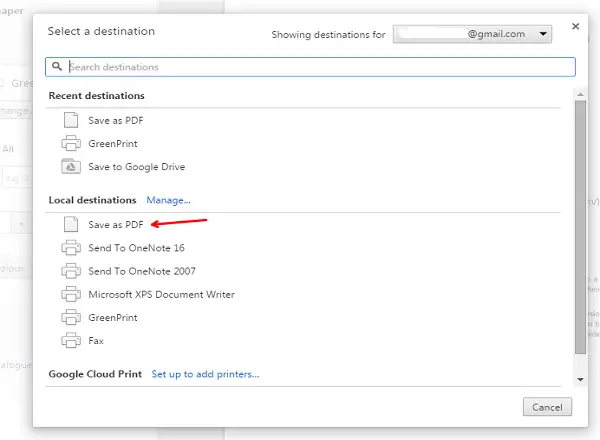 Now, you can see that the destination has been changed to "Save as PDF" and click "Save" button to save the PDF file.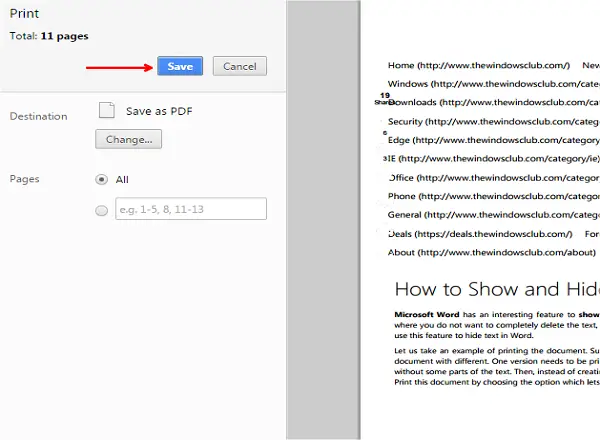 Now you can share this PDF File with others who do not require any password to open it.
TIP: How to display the full URL in Chrome always.
4. See Recently Viewed Pages in Chrome
We all know that the History page in Chrome shows us the websites which we have visited. But, for this, we need to open the history page by pressing CTRL+H. We can reduce the time of going to history page with this small trick. Without going to History Page, to view the recently opened pages just hold and press the back button of Chrome Browser. It shows you the recently viewed ten pages. Click on the one which you want to revisit.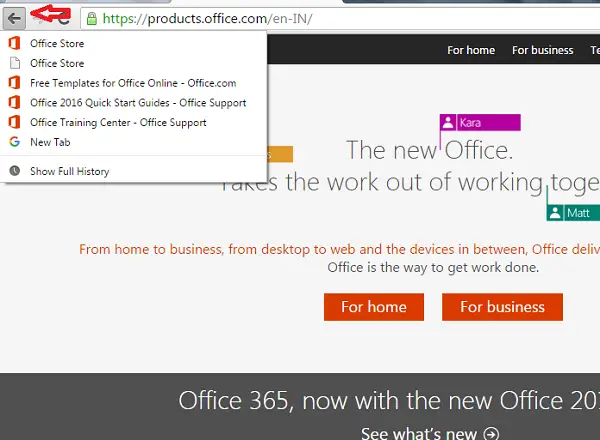 5. Search for the Selected Text with Drag and Drop
When we want to search for some text while reading an article in Chrome, we just select the text, right-click and select "Search Google for". To save time, drag and drop the text to the address bar or Omnibox of the Chrome browser. That is it. Now, your search for the selected text will be shown.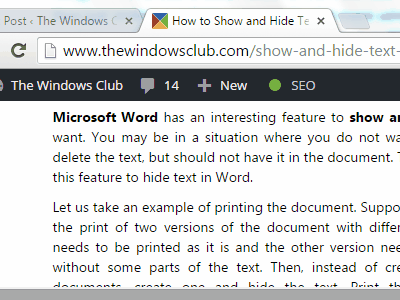 6. Carry out Calculations in Chrome Omnibox
Apart from just being the address bar, Chrome's Omnibox acts as a basic calculator. Instead of looking at Google Calculator or Wolfram Alpha, just enter the basic calculation in the Omnibox and in the auto-suggestions, you could see the result. This is really a time-saving Chrome tip. You can also perform unit conversions easily in the same way.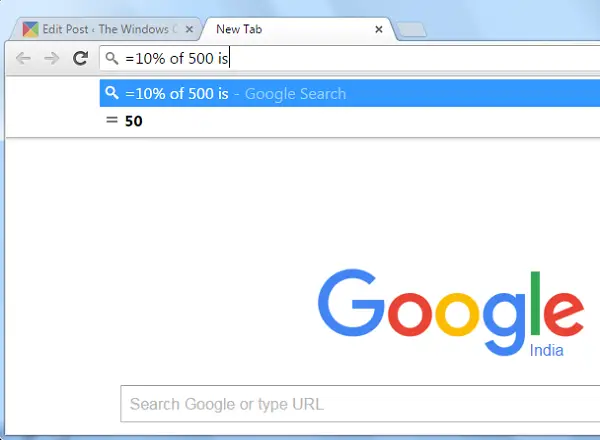 7. Save any Webpage as PDF using Chrome
If you want to save any web page as PDF, then there is no need of any extra software to be downloaded. Just open the web page in Chrome and hit CTRL+P on your keyboard to open the "Print" dialog box. Just change the print destination to "Save as PDF" as we did in Tip.3 to remove the password from the PDF file. Just hit the Save button and your required web page is saved as a PDF.
8. View Cached Version of a Website using Chrome
Google Chrome creates the cached version of every web page regularly. If you are facing a problem with your internet speed and taking a lot of time to load a single web page, viewing the cached version of web page comes handy. To get so, type "cache: website" in the address bar of Chrome and hit enter. You could see the latest cached version of that particular website.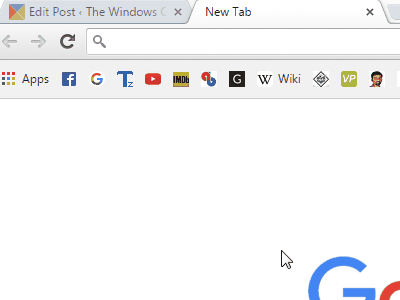 9. Enable Do Not Track option in Chrome
As we already know, Google Chrome will have the data of every website you visit, and that is the reason why you could see ads of your interest. We can enable the 'Do Not Track' option in Chrome if you do not want your data to being sent to Google. To get that done, click on the menu button on the top right corner of the toolbar and select "Settings".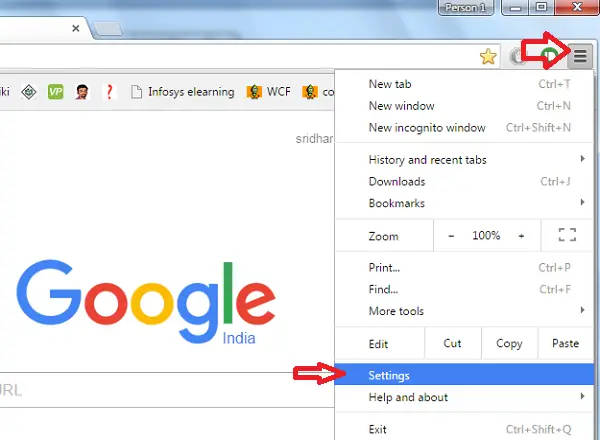 Go to the bottom of the page and click "Show advanced settings".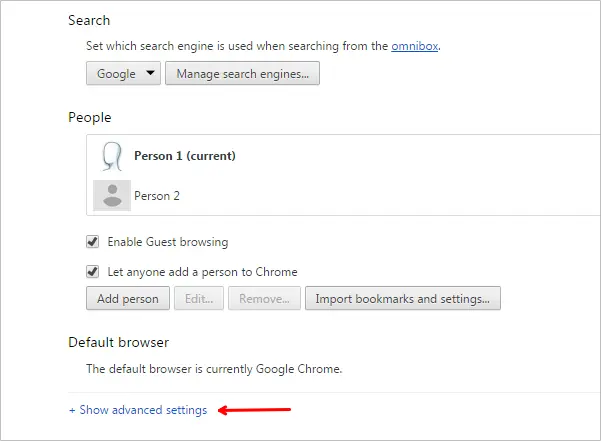 Under Privacy, check the box next to Send a 'Do Not Track' request with your browsing traffic and click "OK".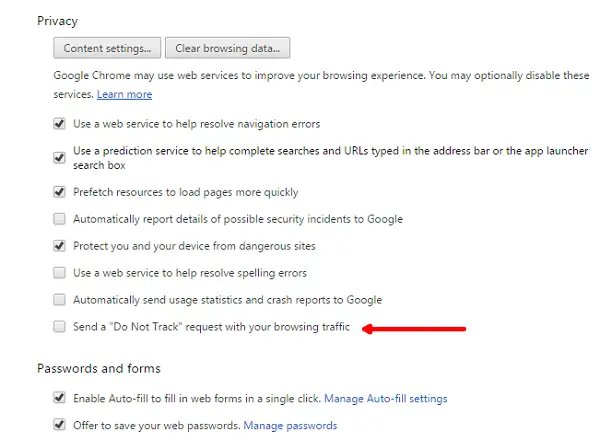 10. Take Notes in Google Chrome
Now, there is no need to install any note-taking extensions in your Google Chrome browser. Just copy and paste data:text/html,<html contenteditable> in the address bar of Chrome and hit enter. Now, you could see that the entire window under that tab is editable. Place the cursor and start typing. Is not it exciting?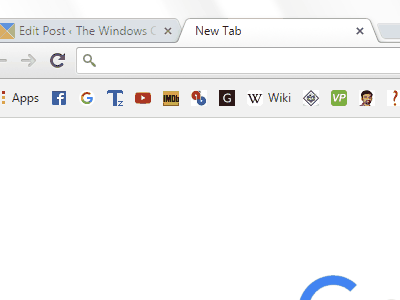 These are some of the best Chrome tips and tricks for saving you time and somewhat amazing. If you need more, you can always use the Chrome flag settings.
These tips on using the Inspect Element of Google Chrome may also interest some of you. Want your Chrome to perform better? Speed up Google Chrome browser using these tricks!
Need more? Take a look at these posts:
If you know any more such interesting and useful Chrome tips and tricks, then please do share with us through comments.