Do not allow any website to show notifications! Want to block Web Notification requests in Chrome, Edge & Firefox browser? In this post we will show you how to stop websites from asking to send notifications by turning off Push or Web Notifications in Chrome, Edge, Firefox browser on Windows 11/10 to avoid pop-up notifications from all or selected websites.
We stay updated with our favorite website either by subscribing to the newsletter or by allowing that website to send push notifications on the desktop. Web Notifications or Push Notifications on Windows PC seem like a good idea but sometimes if they are more or due to some other reason, we may want to disable them. If you are looking for the same, then this article is for you. I will let you know how to block Web Notification requests in Chrome, Firefox and Edge browser on your Windows desktop.

If you do not want to see notifications from this site, you must select Block.
But if you clicked on Allow, then the next time you visit the site, you may see such a notification:
Now what you can do is to manage the notifications and its exceptions, or completely turn them off.
Every individual browser has a different way to disable annoying web notifications. If you would like to disable or turn off these Chrome, Edge or Firefox browser Desktop push notifications on your Windows PC, then this post will show you how to do it.
Turn off Chrome notifications in Windows 11/10
To block Chrome browser from sending you website notificatons, take the following steps:
Go to "Settings" of the Chrome browser by clicking on the 3 vertical dots menu button.
It shows all the available Settings.
Scroll down to find Advanced settings and click on it.
Under "Privacy and Security" section click on "Site settings" button.
Scroll down till you find "Notifications". Click on it.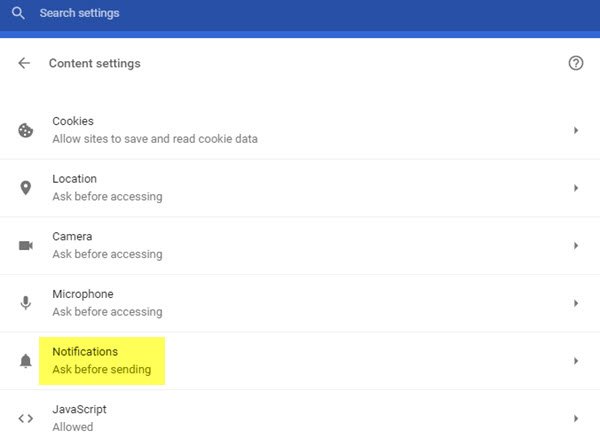 Now the Notifications settings will open up. You will see the default setting Ask before sending. Toggle the slider to select Blocked.
You can also manage Notifications for individual sites.
TIP: To get to "Notification settings directly, you may copy-paste the following URL in the address bar of Chrome and hit Enter: chrome://settings/content/notifications.
Related: How to disable auto sign-in feature in Google Chrome browser.
Turn off Web Notifications in Edge Browser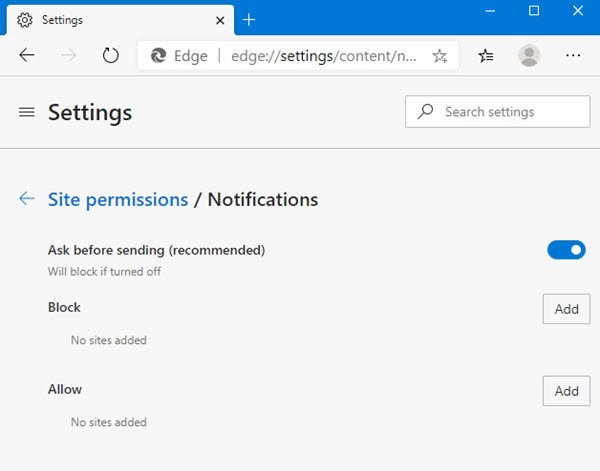 To turn off notifications in Microsoft Edge browser, take the following steps:
Launch the new Chromium-based Edge browser and type the folloing in the address bar and hit Enter:
edge://settings/content/notifications
Here you will see notifications from websites asking your permission to allow notifications.
You can disable the Ask before sending (recommended) option.  For each website listed in the Allow section, click on the 3-dots and select Remove for each entry.  Repeat until there are no further entries listed in this section. You can thus deny the request to avoid notifications in the future.
This post will show you how to turn off Microsoft Edge website push notifications using GPEDIT and REGEDIT.
Disable Push Notifications in Firefox
In order to turn off web notification requests in Mozilla Firefox, open the browser and click on the menu button and then "Options".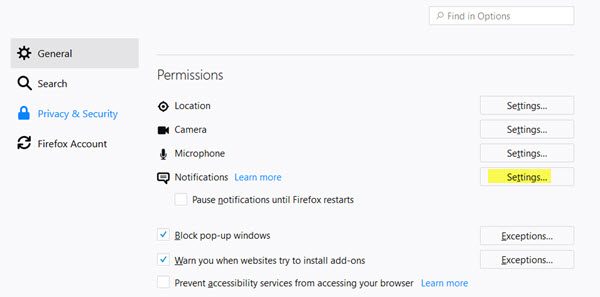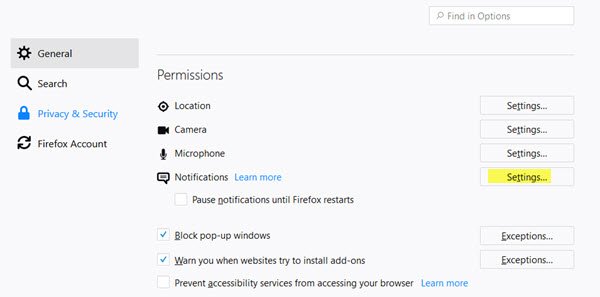 Under the Privacy & Security section, you will see Permissions. Click on the Settings button against Notifications.
To reach this setting you can also type about:preferences#privacy in the Fiirefox address bar and hit Enter.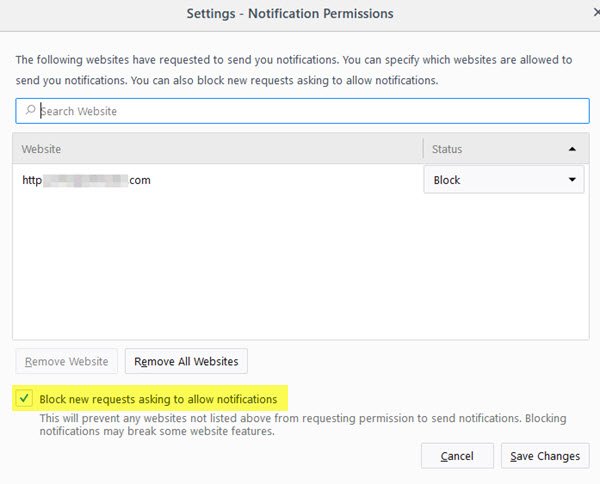 The "Notification Permissions" dialog box shows the list of websites for which web notifications are active. Select websites for which you want to turn off desktop notifications and click on "Remove Site". To remove push notifications for all websites at once, then click on "Remove All Sites" and click "Save Changes".
To stop websites from making notification requests, you need to select Block new requests asking to allow notifications and Save changes.
You will now not see those annoying boxes!
Another way to disable push notifications in Firefox is to type "about:config" ion the address bar and hit enter. It would show you the warning, but you can go ahead without any problems.
It would show you all the preferences and in the search bar type "webnotifications". You will see two preferences matching this which are enabled by default. Double click on them to disable them.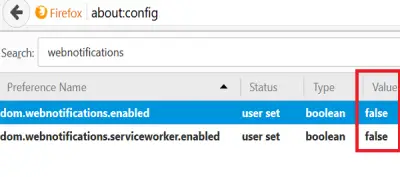 Firefox now also block most of those pesky notification prompts automatically, so you can keep cruising the web without interruptions.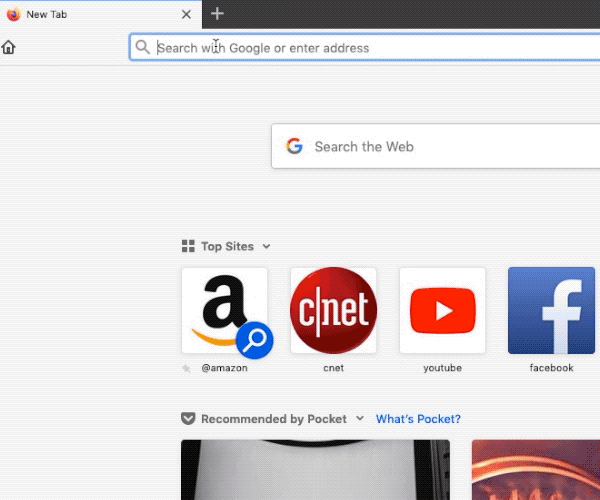 We hope the post helps you.
TIP: Want to open specific websites automatically on browser startup? Then, have a look at how to open specific Websites in multiple Tabs automatically on Browser startup.