Surface, the premium laptop from Microsoft, comes with its own set of issues. One of the most annoying issues is when Windows 10 doesn't start or if it does, then it stops responding on Surface. It's really troublesome because it can be because of anything. In this post, we are looking at a set of a possible solution which can help fix it. This post will also help you if Surface won't boot or is stuck & won't boot past the Surface screen
When you press the start button and the Windows, doesn't Start on Surface, its almost a nightmare. While we are going to suggest how you can fix this, it all depends on what you see on the Surface.
Just before we start make sure to check on two things. First, the battery is not dead on the Surface. Second, remove any external peripherals including printers, scanners, gaming controllers, external monitor, and microSD card and remove your Surface from the docking station if you're using one. and so on. Then press the power button again, and see if it works for you.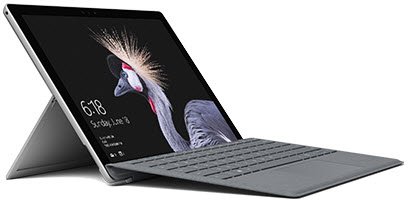 Windows doesn't Start on Surface
1] Black, blue, other-dark-colored, or backlit screen
This occurs mostly when installation or upgrade is stuck for a long time. The screen could be blue, spinning dots, and so on. You have two options here. Either wait and see if it completes, or force restart to start the upgrade process again If you are using an ISO / USB media tool to upgrade, then try creating another one.
To perform a force or hard restart, go to Start > Power > Shut down or press and hold the power button until the Slide to shut down your PC screen appears (about 4 seconds), and then slide down.
If it keeps trying even with a restart, it's best that you reset your Surface. The same applies if you receive a Microsoft or Surface logo screen when you press the power button.
2] Automatic Repair screen
When you get this screen in either of the below-mentioned situations,
A black screen that says Preparing Automatic Repair and then Diagnosing your PC.
You may then see a blue Automatic Repair or Recovery screen.
You will have several options including Automatic Repair, System Restore, and Reset. We would suggest you try each of these options in the same sequence and see if your computer reboots.
3] Firmware Interface (UEFI) configuration screen
If you see a black screen with configuration options like the Trusted Platform Module and Secure Boot Control, skip making any changes through the UEFI screen. Instead, force your Surface to shut down and restart. Post this, check for any Surface and Windows Update. If you find something new, install the updates.
If there is no such screen, you need to start your Surface using a recovery drive. Insert the recovery drive, then press and hold the volume-down button while you press and release the power button. When the Surface logo appears, release the volume-down button.
4] American Megatrends TPM security options screen
When you hit the power button, and see the American Megatrends TPM screen on your Surface, follow the steps:
Press F12 / Fn + F12, and if the computer boots up, just install the latest Surface and Windows Updates.
If Windows doesn't start, and you get to see the American Megatrends TPM screen appears again, contact Microsoft Support.
5] Large thermometer icon
Surface devices are certified to work for operation at +32ºF (+0ºC) to +95ºF (+35ºC). If for some reason, the internal temperature rises the device shuts down as a precaution.
There is nothing you can do except that let Surface cool down. If you working in a very hot condition, make sure to change your place where its cooler.
6] Large battery icon
If you see a black screen with a large battery icon, and your Surface shuts down immediately. There can be two problems. One is that your battery is very low, and you need to charge it. Second, the battery is dead. In the second case, you need to get it replaced.
Also, do check you have plugged in your charger with Surface correctly.
7] Red screen or red bar with Microsoft or Surface logo
When you see a red screen with the Surface logo on a black background, it means you need to change some settings in the UEFI. Before going ahead, if you use BitLocker, make sure to note down the key on a paper. You can go to RecoveryKey Section, and sign with the same Microsoft account to retrieve it.
Search for Manage BitLocker and select it from the list of results.
Select Suspend protection and select Yes to confirm.
Go to Start, select Settings > Update & Security > Recovery > Advanced Startup > Restart now.
In the options screem select Troubleshoot > Advanced options > UEFI Firmware Settings > Restart.
When in the UEFI screen, make sure TPM & Secure Boot control are enabled. Once you make the changes, save the configuration of UEFI and restart.
8] Large padlock icon
A black screen with a large white padlock icon with an X on it means that there is a certificate error or a certificate is corrupted. Try to resolve this with a force shutdown the Surface and then turn it back on.
Press and hold the power button on your Surface for 30 seconds and then release it. In case the screen flashes, continue to hold down the power button for the full 30 seconds.
Then press the power button, to turn the Surface back on. If it does, then check for updates, in case it doesn't, you need to Send your Surface in for service.
If even after all the troubleshooting, Windows doesn't Start on Surface, its best to take to the service center.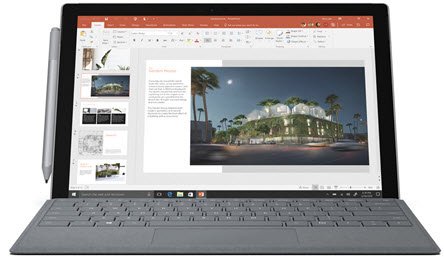 Windows stops responding on Surface
If you are looking at the frozen screen of Windows 10 on your Surface device – then well – first force shutdown, and then start Surface again. Once you log back in, let's not do anything except for what we suggest you do. Just before we start to have a few things ready.
Printers, scanners, game controllers, external monitors, and TV. Disconnect everything.
If you use BitLocker, make sure to note down the key on a paper. You can go to RecoveryKey Section here, and sign with the same Microsoft account to retrieve it.
If you have Surface Book, make sure to clean the connectors.
1] Surface is stuck on the Logo

If Windows doesn't respond when Surface is turned on or wake from sleep or gets stuck on the Surface Logo, then you need to perform the Automatic Repair. 
2] Surface is Frozen
No matter how much keyboard press you make on the Surface or use the touch, nothing happens. In this case, force restart Surface, and if you get the option to perform some repair, do it.
3] Windows frequently stops responding on Surface

Lastly, if nothing else works, you may need to check if there is a hardware issue.
You can run the Memory diagnostic tool and Error Checking tool to find out hardware issue on the Surface. Memory Diagnostic Tool checks for possible memory problems, including testing of the Random Access Memory (RAM) on your computer. While Disk Error Checking tool can check for hard disk issues Its also popularly called as chkdsk command-line tool.
4] Uninstall Recently installed app(s)
If the issue started after recent app installation, uninstall it. Then check if the issue is resolved for you. If this the case, you need to get in touch either with the makers of the software and report them.
Microsoft Device and Service Repair Center
If the tips don't help, take it to the Microsoft device and service repair center and submit a service request. I am sure that they will be able to help you out.