Having a PC that takes forever to restart can be pretty annoying! Imagine a situation where you try to restart your system and instead of shutting down and booting up again, it remains on the "Restarting" screen with that circle animation to show progress. But it neither restarts nor shuts down! If your Windows 11/10 computer is stuck on Restarting for a long time – maybe after an Update or every time, you need to find out the cause. The problem is usually a Service or a process that refuses to shut down.
Computer taking forever to restart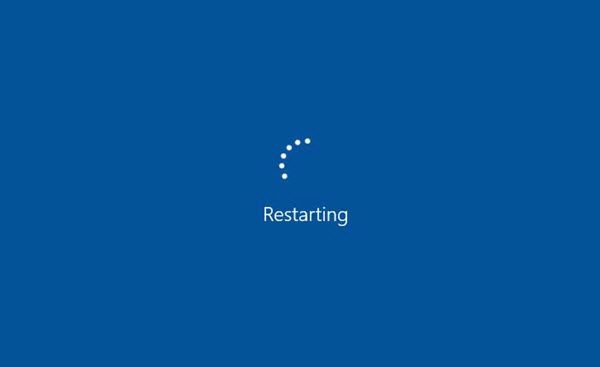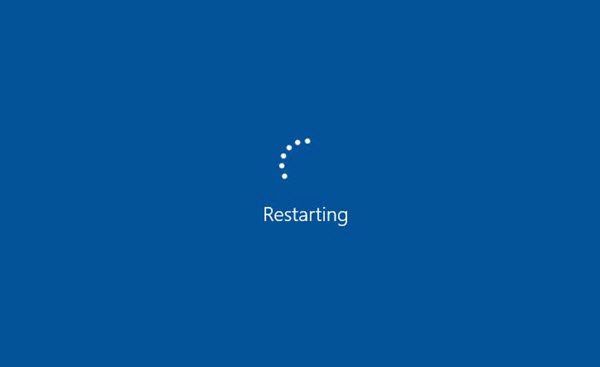 If your Windows 11/10 computer is taking forever to restart, try the following suggestions:
Update your Windows OS and all the installed software, including the Device Drivers.
Troubleshoot in Clean Boot State
Run the Performance/Maintenance Troubleshooters
Check the Power Settings
In such a situation, the only way to perform any troubleshooting is to disconnect all peripherals and power down your desktop or laptop. If starting afresh does not make the problem go away, try the following solutions sequentially:
1] Check the Power Settings
Reset your Power Settings to Windows default values and see if that works for you. You may also run the Power Troubleshooter and let it fix the issues if any are found. You could also disable Fast Startup and see if that helps.
2] Identify Services delaying Shutdown or Startup
This post will show you how to identify Windows Services delaying Shutdown or Startup.
3] Disable deleting of the Page File
Check if your system has been configured to delete the Page File at shutdown. If so you may need to disable deleting of the Page File at every shutdown.
4] Update Windows, Software, Drivers
This is the first thing to do. You need to run Windows Updates to install all the available updates. Obviously, you cannot do this if Updates are the cause; but if the cause is something else, do run Windows Update first.
Next, you have to make sure that all your installed programs are updated to their latest stable versions. For that, you may update each manually or make use of a Software Update Checker like Secunia, FileHippo, etc. which will scan your computer for installed software, check the versions and then send this information to their respective websites and see if there are any newer releases. Here is a list of the 10 best free Driver Update Software to update your drivers and keep your Windows PC running smoothly. These software let you update the device drivers easily without any difficulty, and is especially helpful for those who don't want to check manually for driver updates.
5] Run the Performance/Maintenance Troubleshooter
Run the Performance Troubleshooter by executing the following command in the Run box.
msdt.exe /id PerformanceDiagnostic
This will find and fix problems to optimize Windows speed and performance. It may not work on later Windows 10 versions.
To run the Maintenance Troubleshooter, Run the following command:
msdt.exe /id MaintenanceDiagnostic
Check if this helps.
Read: How to Emergency Restart or Shutdown Windows
6] Troubleshoot in Clean Boot State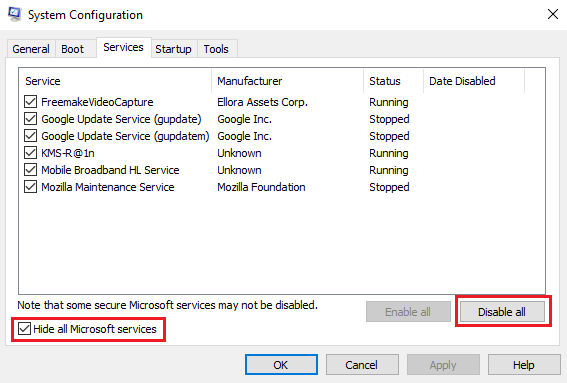 You can troubleshoot further manually by performing a Clean Boot. A Clean Boot starts a system with minimal drivers and startup programs. When you start the computer in clean boot, the computer starts by using a pre-selected minimal set of drivers and startup programs, and because the computer starts with a minimal set of drivers, some programs may not work as you expected.
Clean-boot troubleshooting is designed to isolate a performance problem. To perform clean-boot troubleshooting, you must disable or enable one process at a time, and then restart the computer after each action. If the problem goes away, you know that it was the last process that was creating the problem.
In this way, you will be able to find the processor Service which is not letting you restart your computer.
If nothing helps, maybe you need to run the Power Efficiency Diagnostics Report and see if it throws up something.
Related reads: