If you find that your Windows 10 computer restarts after selecting Shutdown or if you find that in some cases even clicking on Sleep or Hibernate results in a computer restart, then this post may interest you.
Windows computer restarts after selecting shutdown
To resolve this issue, here are a few things you may want to try. Try them in any order and see if any one of these suggestions helps you.
1] Run the Power Troubleshooter and let it fix the issues if any are found.
2] Maybe some Driver or program is causing this problem. When the computer enters the Sleep mode, Windows sends a signal to all devices to enter the Sleep mode. But if the driver is corrupt, it might not respond and may prevent the computer from shutting down or entering sleep mode, resulting in a restart. Boot in Clean Boot State and try to isolate the offending program or driver by disabling one program after the other. Some of the programs known to possibly cause this issue are Gigabyte On/Off Charge, TrendMicro OfficeScan, etc.
3] Check for Windows Update and ensure that you have installed all the latest updates including device drivers.
4] If your Windows is set to restart automatically when it crashes due to a Blue Screen, maybe it is crashing due to some reason during the shutdown, causing it therefore to restart. You may then want to see if this helps you:
Using the WinX Menu, open System. Next click on Advanced system settings > Advanced tab > Startup and Recovery > System failure.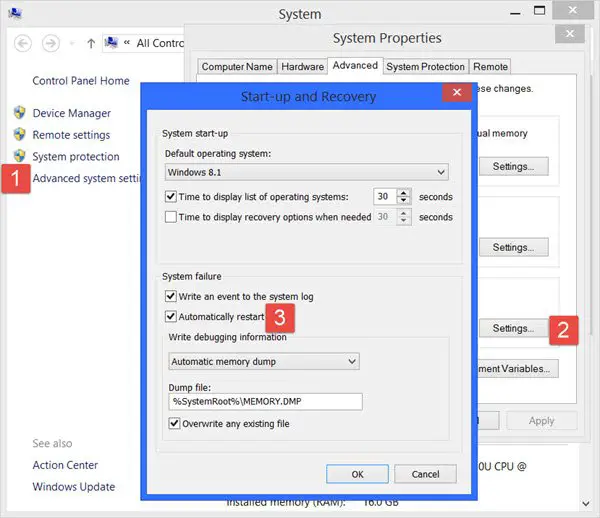 Uncheck the Automatically restart box. Click Apply / OK and Exit.
5] Open Power Options > Change what the power buttons do > Change settings that are currently unavailable > Disable Turn on fast start-up. This will disable Fast Startup.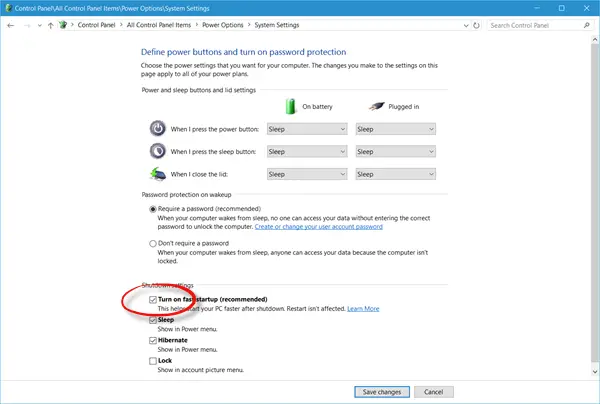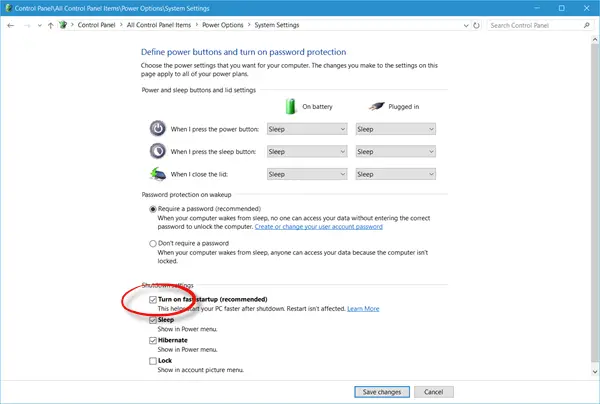 6] Maybe you need to update your BIOS. Unless you are well-versed with this part, we suggest you do not try it yourself, but instead take it to a technician.
7] If nothing helps, maybe you need to run the Power Efficiency Diagnostics Report and see if it throws up something.
See this post if your Windows computer restarts automatically without warning and this one if your Windows computer is taking forever to restart.