After you install any Windows Update, you experience slow boot times in Windows 11/10 as well as a generally slow PC, then this post will help you. In this post, we will provide generic solutions to fix issues where you find that your Windows 11/10 computer is very slow after installing an Update or Upgrade.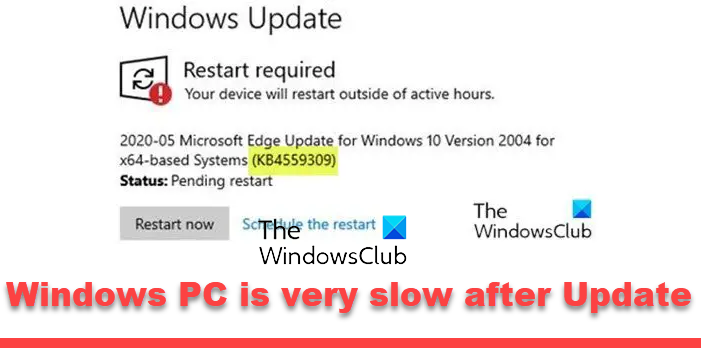 KB4559309, KB4541301, or KB4541302 are some updates which resulted in a slow Windows machine.
Windows 11 very slow after Update
If Windows 11/10 runs very slow after an Update, you can try our recommended solutions in the order presented below to resolve the issue.
Uninstall recently installed Update and hide the problematic Update
Perform System Restore and block the update
Reset Windows 11/10
Update firmware and BIOS.
Let's take a look at the description of the process involved concerning each of the listed solutions.
1] Uninstall recently installed Update and hide the problematic Update
This solution requires you to uninstall the problematic update and then block the update uding this Microsoft tool from Windows Update to prevent the bits from re-downloading and re-installing on your device.
You may be unable to uninstall the KB4559309 update and your attempts will fail with the error message below.
Update is required and cannot be uninstalled.
In which case, proceed with the next solution.
2] Perform System Restore and block the Edge update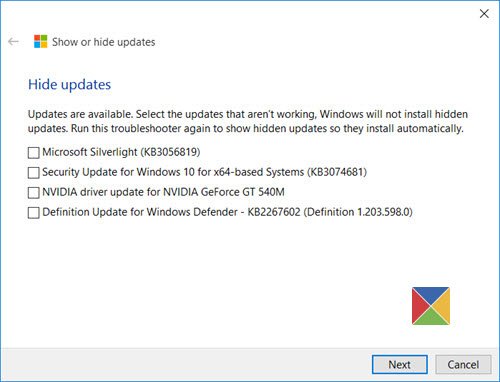 To resolve the issue, this solution entails that you perform a System Restore and then block the Edge update using the Edge Blocker Toolkit or block Edge from automatically installing on your Windows computer via a registry hack. Having blocked the Edge Update, you can manually download and install Edge on your Windows device.
If it is some other Update, you can hide it using the Microsoft tool.
3] Reset Windows 11/10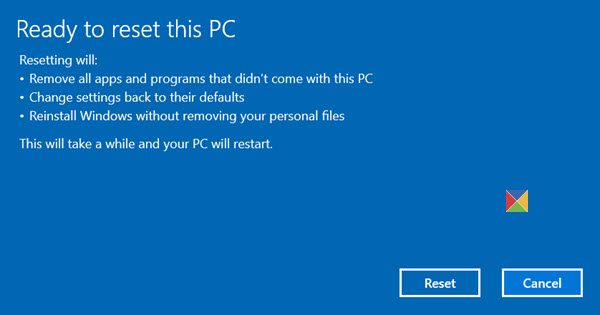 This solution simply requires you to perform a Reset This PC or an In-place upgrade repair to reset every Windows component. Also, if you're running Windows 11/10 version has this option, you can try Cloud Reset.
4] Update firmware and BIOS
At this point, if you're still experiencing the issue after you have been able to install the new Edge on your Windows device, then you can try updating the BIOS and firmware on your system.
Any of these solutions should work for you!