If your Task Manager shows wrong CPU usage on Windows 11/10, you must act fast. Users have reported this issue after updating a problematic program. When the Task Manager shows wrong CPU usage percentages, it can lead to needless troubles for the majority of Windows users, as the figures could mislead you. The issues are not rampant, but users have reported many cases with Windows 11 running on AMD processors. In whichever case, if it happens to you, you must fix these wrong CPU usage percentages on the Task Manager.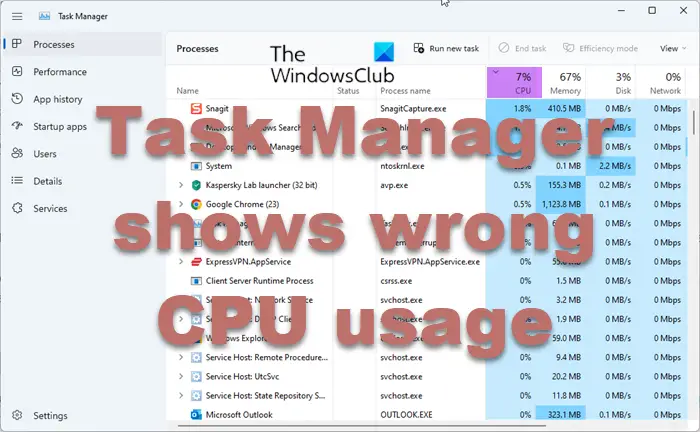 Task Manager shows wrong CPU usage on Windows 11/10
If your Task Manager displays wrong CPU usage figures on Windows 10/11 follow these suggestions to fix the issue:
Change Power settings
Turn off C-state efficient mode
Run a Memory Diagnostic Test
Check in Clean Boot State
Update BIOS
Use Reset PC option.
Before trying any methods, ensure your PC meets the system requirement for Windows 11 or Windows 10 – whichever OS runs on your computer. Also, ensure you deactivate your antivirus temporarily and update your operating system to the latest version.
1] Change Power settings
You can tweak the power settings on your Windows PC and correct the problem. Here is how:
Open the Settings by pressing Window Key + I.
Now, select System and go ahead to choose Power & Battery.
You will see a drop-down that is next to the Power mode.
Hit on the Best performance from the list.
The final step is to restart your Windows PC.
2] Turn off C-state efficient mode
Disabling the C-state mode can solve the problem of Task Manage showing wrong CPU usage. This can be a good fix for users with AMD processors. To perform this method, use the following steps:
Turn the power off for your Windows PC
To access the UEFI/BIOS settings, power your PC on and keep on pressing DEL, F2, F12, or any other buttons depending on your computer manufacturer.
Navigate to System Utilities or, at times, Advanced CPU Settings.
Now, select Platform Configuration or something like System Configuration.
Look for Power and Performance, or its similar options.
You will see C-state efficient mode or something like Global C-state Control. Disable it.
Save the changes and restart your computer.
3] Run a Memory Diagnostic Test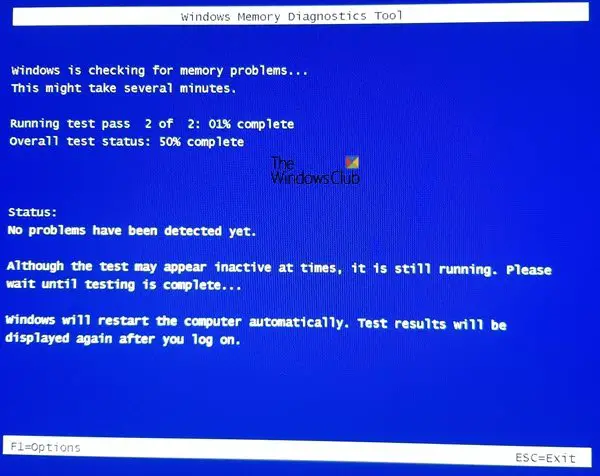 Internal memory anomalies may cause the Task Manager to report wrong CPU usage percentages. To run a memory test, you will need to use the Windows Memory Diagnostic Tool. The tool runs through the memory infrastructure and reports back to you.
The steps below explain how to run the Memory Diagnostic Tool on a Windows PC.
Open Run by pressing Windows Key + R.
Type the following command: mdsched.exe. Then press Enter on your keyboard.
You will see on-screen directions. Follow them and then restart your computer.
If the issue is caused by physical damage to the hardware, like RAM, you should replace it with a new component.
4] Check in Clean Boot State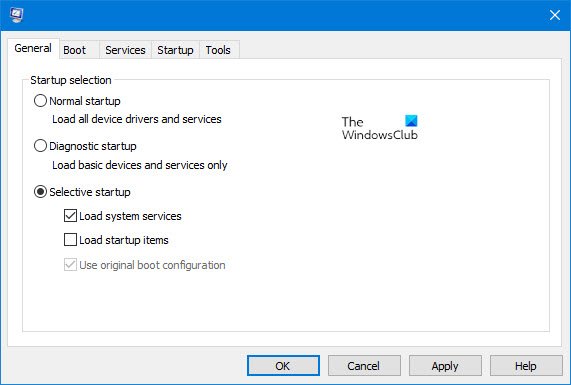 If the Task Manager shows wrong CPU usage due to a third-party program, conducting a clean boot may resolve the issues immediately. A clean boot also helps to solve other issues that happen in the background, which might not necessarily affect your PC's performance in a big way. Here's how to perform a clean boot:
On the Search box or Start menu, type MSconfig and then press Enter.
Head over to the Services option
Tick the box next to "Hide all Microsoft Services" and then select Disable all.
Hit on OK and reboot your Windows PC.
To perform clean-boot troubleshooting, you must take a number of actions, and then restart the computer after each action. You may need to manually disable one item after another to try and pinpoint the one that is causing the problem. Once you have identified the offender, you can consider removing or disabling it.
5] Update BIOS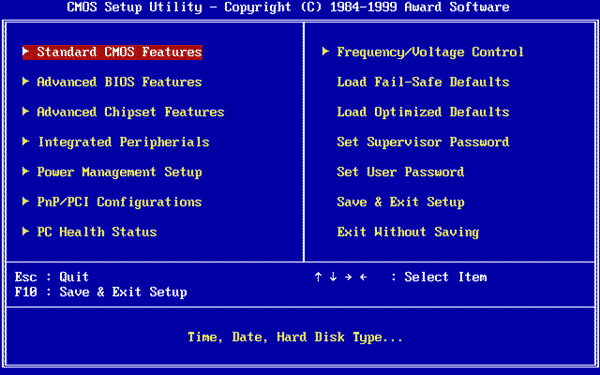 Updating the BIOS has helped some people resolve this issue. All OEM manufacturers have utilities that help you easily update BIOS, firmware, and drivers. Search for yours and download it from the official site only. This is the safest way to update the BIOS.
If you own a Dell laptop, you can head over to Dell.com or use Dell Update Utility.
ASUS users can download the MyASUS BIOS update utility from the ASUS support site.
ACER users can go here. Enter your Serial Number/SNID or search for your product by Model, select BIOS/Firmware, and click the Download link for the file you want to download.
Lenovo users can use the Lenovo System Update Tool.
HP users can use the bundled HP Support Assistant.
6] Use Reset PC option
Resetting your PC may resolve the issue. This is especially true if you recently upgraded to a newer version of Windows. Here is how to reset your computer:
Open computer Settings by pressing Win + I.
Head over to System or Update & Security and then choose Recovery.
Select Reset this PC, and choose the best way to do it.
Remember to select the Keep my files option
Follow the on-screen directions to finish the process.
Let us know if anything here helped you.
Why is my CPU 100% for no reason?
When your Task Manager shows CPU usage at 100%, your PC is performing background tasks that are somehow beyond its capacity. High percentages can also be caused by high-intensity apps like games or other resource-heavy programs. It's not something to worry about, but if you wish, you can limit CPU usage for a process.
What percentage should your CPU be running at?
That is a very difficult question to answer and it all depends on the specifications of your machine and the programs you run on it. Nevertheless, as a thumb rule, if your CPU utilization is normally between 5 and 50%, you could consider it normal. Anything above 70-80% constantly could be regarded as high.