One of the best features of Windows 11/10/8 which I like is the Task Manager. The humble Task Manager has evolved over the years and now the new Windows 11/10 Task Manager, offers a lot of information – more like the Process Explorer by Mark Russinovich. In this article, I'll briefly explain some features of Windows Task Manager and how to use it like a Pro!
Windows 11/10 Task Manager
When you open the Task Manager, it just gives a very basic list of programs that are running and gives you the option to "End Task" it. This is to avoid presenting too much information to a novice who may not have any real need for it.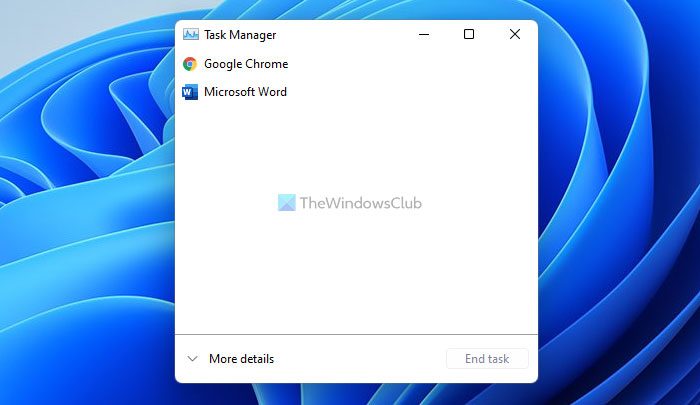 To access the detailed information click on "More Details" to see the advanced version of Task Manager.
The new Task Manager in Windows 11 2022 and later has a different look, but the features are more or less the same.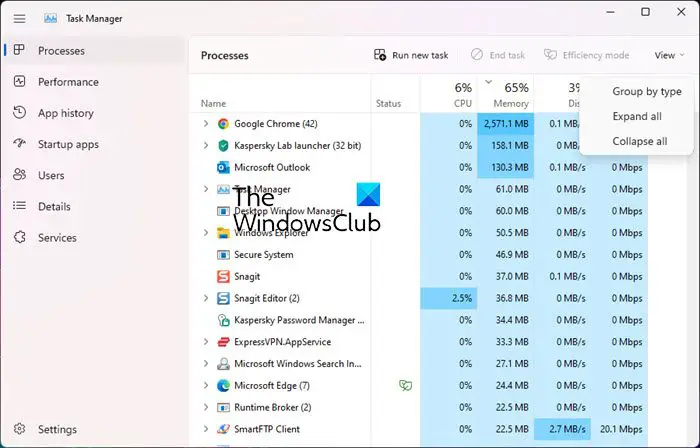 Now let us look at the Tabs of the Task Manager.
Processes Tab: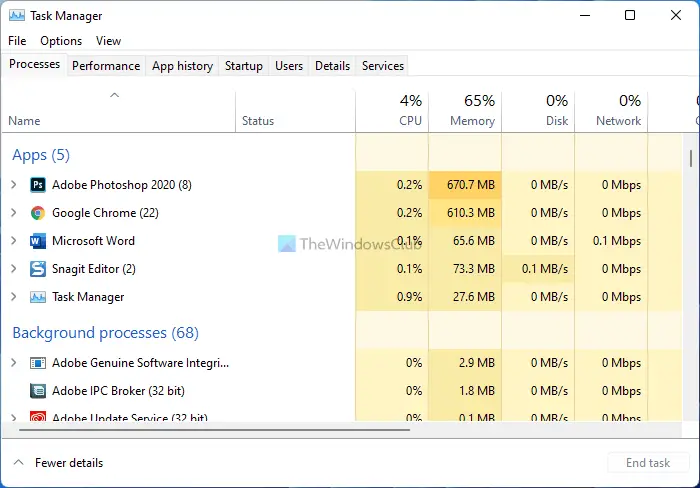 Can you see the difference? The figures appear in different color shades. This is the Heat Map which has already been covered here on TWC. Moreover, the list is broken down into three categories
Applications
Background processes
Window processes
1. Applications.
Now let's talk about what we can do with the Applications section. One of the main advantages of this new Task Manager is that you can now see the child processes running under the parent. The advantage? Let's say, only one of the pages in Internet Explorer freezes. You don't have to close the entire Process. You can just kill the tab that's frozen.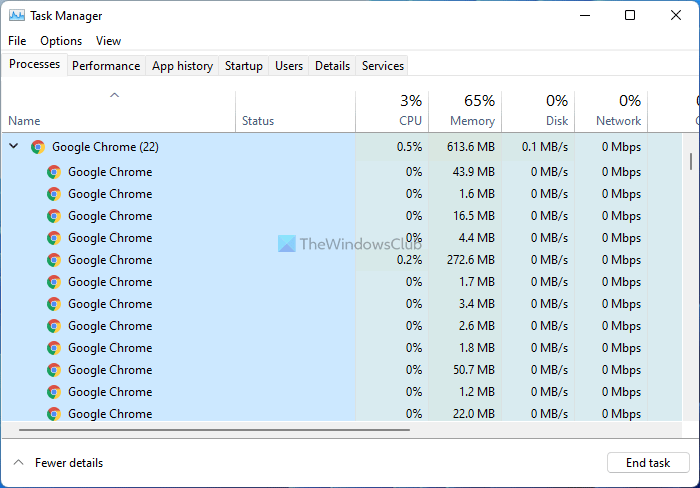 The next thing I have noticed is you can restart a service, which is really handy. For instance, if your Windows explorer.exe freezes, you don't have to kill the service and start the service again, just right-click on the service and click on "Restart".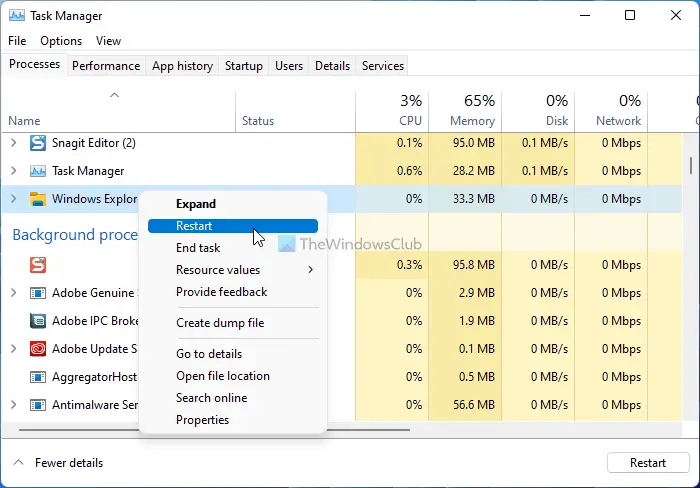 2. Background Processes & Windows Processes.
Background processes are just processes that run in the background and usually belong to third-party applications.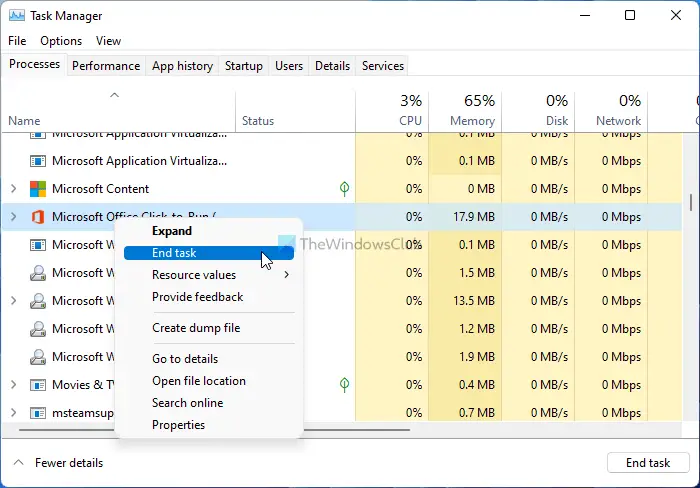 You can get a lot of information about a process that's running in the background using the new Task Manager. For instance, you can "Search the Web" for the service when you're not sure what the service is. You can click on go to Detail, etc. to get more details on it.
Windows Processes is the same as the Services you see under Administrative tools but a nice little version. The reason it is arranged in this way where you can see the dependent service running under the parent service is that, if your particular service is not starting, you can check if the dependent services are running or not.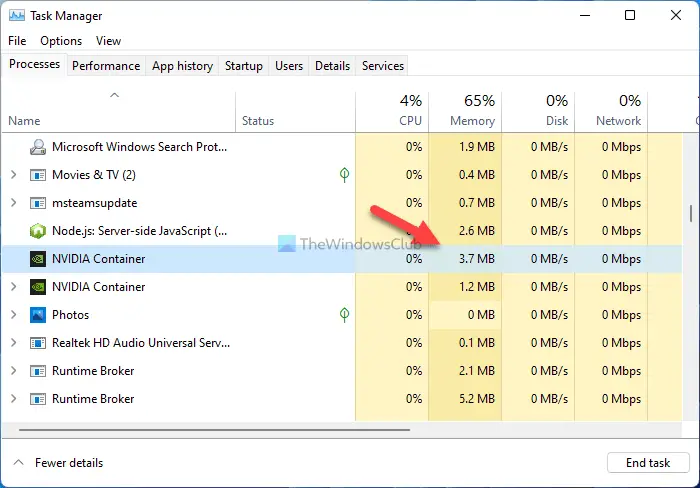 In the Application tab, you can see the CPU usage, Memory usage, and Disk usage. So if your system is freezing, you can see which application is also causing which portion of it is causing if it's the Memory or Disk.
Performance Tab:
On the Performance tab, you'll see the performance graph of different CPU usages.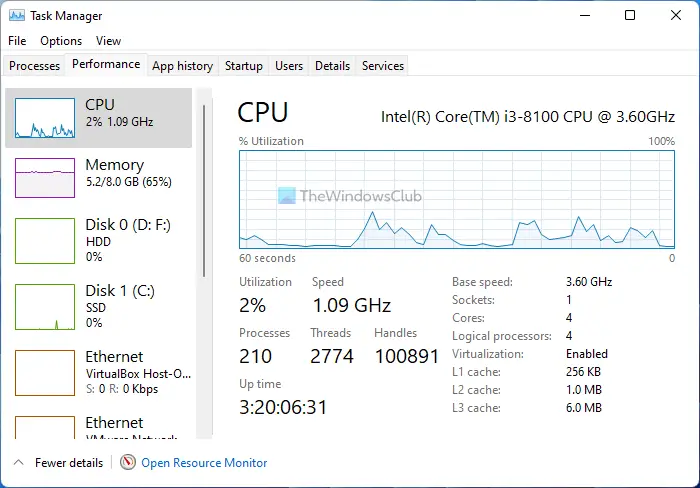 You can select one which one you want and see the graphics also: Process, Threads, Handles, etc., which comes handy when you are troubleshooting Memory leaks. Handle leaks, etc.
TIP: You can now Set the Default Tab to open in Windows 10 Task Manager.
App History Tab:
App History Tab shows you the total resource usage of the Metro apps. It doesn't show the information on the application that's open on a desktop. For instance "Firefox" was open for a long time on mine – it doesn't show that information. I wish we had an option to show that as well, but this tab shows details about Metro apps only. Go here to see how to delete the apps usage history.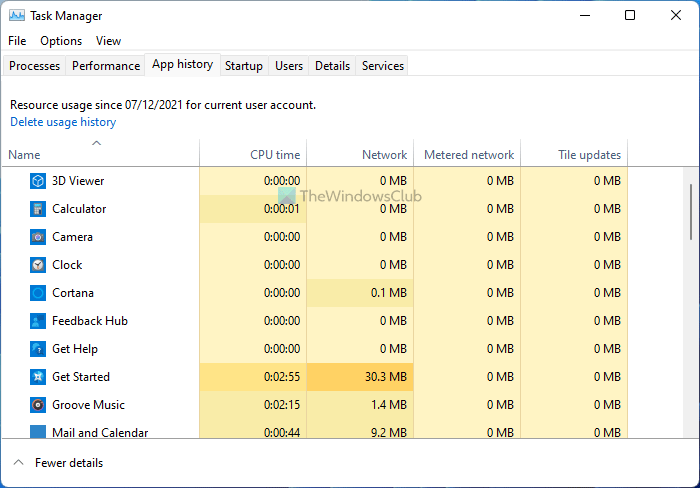 Startup Tab:
Startup tab is one of the cool features of Windows 8 Task Manager. You don't have to go to MSCONFIG to tweak your startup items you can do it right in the Task Manager.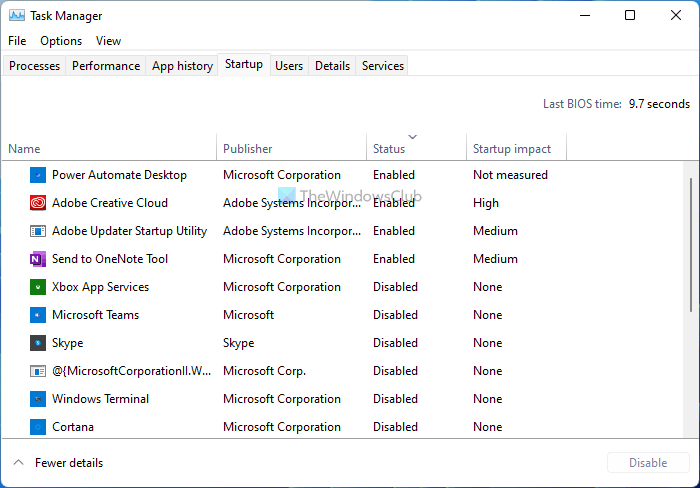 Items you want to disable, you can right-click and disable them right away. It would also show the Startup Impact as well which is a very nice feature.
Users Tab:
The next tab is "Users" which most of them are familiar with, so I am not touching on it.
Details Tab:
The next Tab is Details which is the new feature. Like the title says it has detailed information about the process that's running on your computer.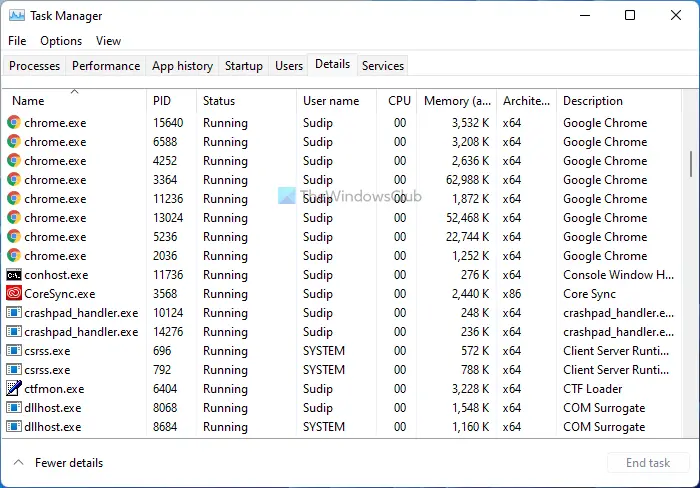 When you right-click, you'll get the options that most of them are the same, but a new one I noticed is "Analyze Wait Chain…"
Wait Chain Traversal (WCT) enables debuggers to diagnose application hangs and deadlocks. A 'wait chain' is an alternating sequence of threads and synchronization objects; each thread waits for the object that follows it, which is owned by the subsequent thread in the chain.
Services Tab:
The last tab is Services which are running on your computer. Most of us are familiar with this one too as it existed in Windows 7 too.
TIP: You can also Stop, Restart or Start Services using the Task Manager.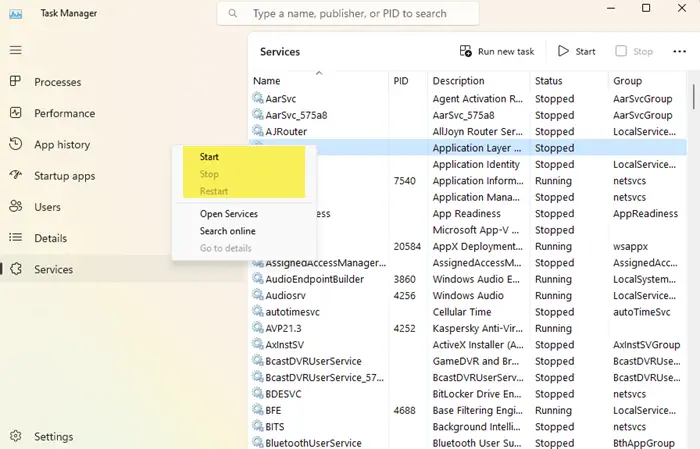 Open the Services tab, right-click on the Service and you will see the available options.
So now that you know most of the features available in the new Task Manager in Windows 11/10/8, you can now use it to its fullest potential – like any IT Pro would do. If I have missed something, do share in the comments below.
Is there a better Task Manager for Windows 11/10?
Windows 11/10 Task Manager has almost all the features and options that a regular user and IT pro might need. From checking running apps, background processes, or memory consumption, you can check everything with the help of Task Manager. However, if you need more options and features to manage something else, you can use any other third-party tool such as Process Explorer.
Is Task Manager accurate for CPU usage?
Yes, Task Manager is pretty accurate for CPU usage details on Windows 11 and Windows 10. Whether you need to monitor CPU usage, Memory usage, disk usage, or anything else, you can rely on Task Manager. However, it will be even better if you install a third-party tool and compare them side by side.
Now read: Use the Task Manager like a desktop widget with its Summary View!