Media Players are an essential part of any operating system. While Windows comes with an inbuilt media player, it comes with restrictions.  It does not support all types of files and codecs. Also, viewing habits have changed a lot. Not only do people like consuming video offline, but online streaming is equally essential. In this post, we are sharing some of the best free media players for Windows 11/10.
Best Free Media Players for Windows 11/10
Here is a list of some of the popular media or video players for Windows 11/10, which are free. You can download and start using them instantly.
VLC Media Player
5KPlayer
POT Player
All Player
GOM Media Player
Kodi Player
DivX Player.
1] VLC Media Player
It doesn't need an introduction. If anything that can play all possible formats, it's VLC. It's an open-source cross-platform player and can be customized. The best part of the player, IMO, is that it is lightweight and offers controls that make it easy to watch anything.
The Media Player toolbar is customizable so that you can decide what buttons are to be shown while listening to music or watching the video. It offers a wide variety range of audio and video formats including OGG, MP2, MP3, MP4, DivX, along with HD Codecs like AES3, Raw Dirac, etc. Mix it with extensions, and you have everything under one roof.
TIP: Check out the new Media Player app in Windows 11.
2] 5KPlayer
5K Player is one of the best players out there if you want the latest features on your media player.
Play MP3 AAC APE FLAC music.
It comes with Apple AirPlay + DLNA supports baked into the system. It can wirelessly stream audio-video via AirPlay & DLNA with no quality loss.
You can download online videos from services like YouTube, Dailymotion, Vimeo, etc.
Supports Hardware acceleration powered by NVIDIA®, Intel®, DXVA 2.0
It can play 4K 8K HDR / 360 degrees videos without any glitch.
It is one of the best free DVD players and also the best free VLC alternative for Windows 11/10.
3] PotPlayer
Relatively less popular, but if there is one player who can compete with VLC, then it's the PotPlayer. It uses enhanced hardware acceleration with DXVA, CUDA, QuickSync for the best experience. It offers a similar lightweight media experience and a number of file formats. Here are some exciting features:
You can choose from which soundcard you can play sound
Bookmark favorite scenes
Filters and keyboard shortcuts like VLC player.
Supports various types of 3D glasses
Supports various devices such as DVD, TV, HDTV.
Direct3D9 Ex Flip Mode and Overlay support.
4] All Player
It offers many more features than the other media players favorite over the web. Unlike other video players, AllPlayer helps you watch movies with matching subtitles. It connects with the online database to find the matching subtitles for the movie you are viewing. Other Features include:
Dubbing: The ability for subtitles in movies to be read by a speech synthesizer with a human voice.
The program can also be set to turn off your computer automatically once the playlist ends.
LiveUpdate function can update, and download the latest Codecs if there is a problem with opening a movie file.
'IQ Text' function keeps longer subtitles on the screen for a little longer.
Read: Free Music Players for Windows 11
5] GOM Media Player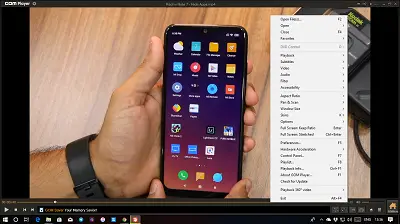 GOM Media Player is a great alternative not only in terms of look, and feel, but also in terms of usage.
Supports various file formats including AVI, MP4, MKV, FLV, WMV, MOV, DVD and Audio CD.
Searches codecs and even plays a damaged file or a downloading file.
Movie Subtitles from Classics to Recent Releases
It can search for YouTube VR videos and 360° videos.
Highly immersive VR experiences.
Read: Best free 4K Video Players for Windows
6] Kodi Player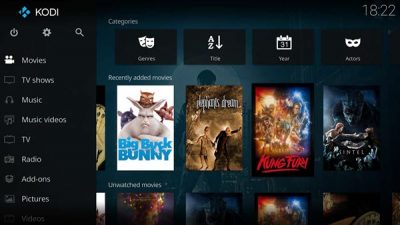 KODI is a free and open-source cross-platform digital media center. Its an alternative to the famous Xbox Media Center. It offers a high-quality user interface along with multiple codec support, and a GPU Graphics Hardware controller. It supports Music, Movies, TV Shows and Photos. Kodi also supports add-ons to enhance the experience.
Read: Kodi alternates.
7] DivX Player
DivX Player is one of the oldest media players on the internet and the free version offers enough features. Here is the list:
Play most popular video formats, including DivX®, MKV, and HEVC up to 4K
Stream videos to DLNA-compatible devices.
Create and play videos with multiple audio and subtitle tracks in several formats
Convert popular video formats into DivX, MKV, HEVC and MP4 files, including custom encoding settings for resolution, bitrate and more
While the player is excellent, the only reason is it's in the end, it's because it's a bit heavy. However, if you are looking for software like converts and streaming videos from online services, choose this. You can download DivX from its homepage.
Take a look at these too: Plex Media Server | 3nity Media Player.
If you are looking for an alternate music player on your Windows 11/10, check out our list of alternative Music Players. The list includes QMMP, Audacious, Webamp, Foobar, AIMP, Media Monkey, and MusicBee.
TIP: More free Software Downloads for Windows here.