Some Windows 11 or Windows 10 PC users may experience the Windows Error Reporting (WerFault.exe) high CPU/Disk usage issue on their devices. This post is intended to help affected PC users with practical solutions to this issue.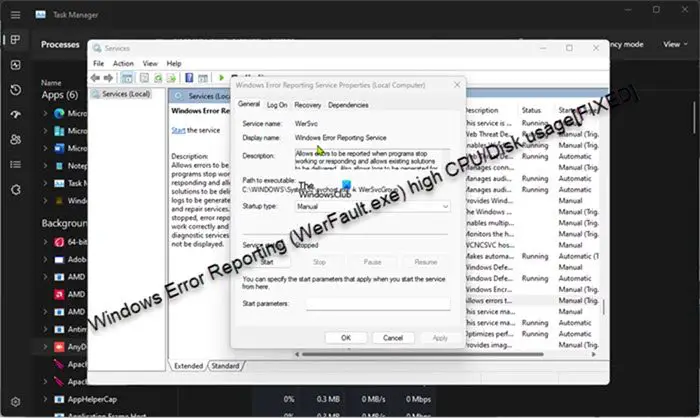 Fix Windows Error Reporting (WerFault.exe) high CPU, Disk, Memory usage
If in Task Manager, on your Windows 11/10 computer, you see Windows Error Reporting (WerFault.exe) high CPU, Disk or Memory usage which can potentially create system performance drop issues and slowdowns or even crash or freeze your computer, then our fixes presented below can be applied to resolve the issue on your system.
Kill the WerFault.exe process
Run a full computer AV scan
Run Windows native system repair utilities
Disable Windows Error Reporting
Troubleshoot in Safe Mode and Clean Boot state
Let's see these fixes in detail.
1] Kill the WerFault.exe process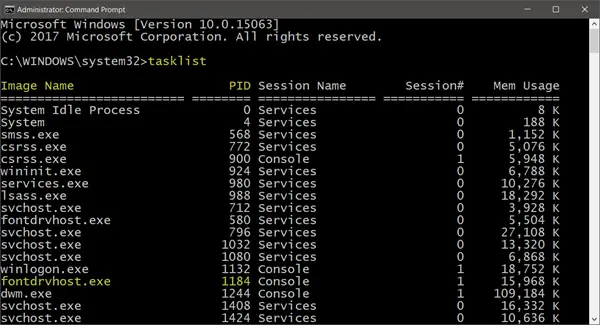 In a reported case whereby the werfault.exe process is taking a whole CPU core which according to the user, has a dual-core with SMT showing as a solid 25% in Task Manager without making any apparent progress – although the process was using only 9 MB of memory.
In this case, the solution that got the system back to normal working conditions was to kill the werfault.exe process in Task Manager by right-clicking the process and selecting End task from the context menu. Other than this, you may want to limit CPU usage for the process in Windows 11/10.
Read: Task Manager shows wrong CPU usage
2] Run a full computer AV scan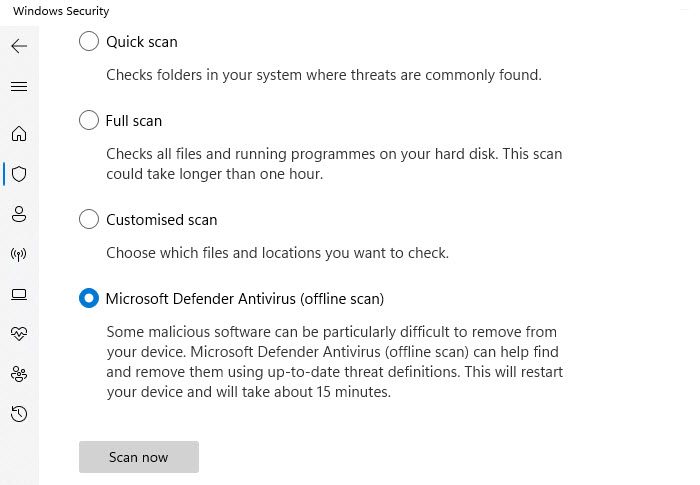 Malware infections often cause programs and processes to use more CPU resources than usual. So, we suggest you run an in-depth malware scan using your installed antivirus solution, then afterward restart your computer and check if the issue persists. If so, proceed with the next fix.
Read: Fix WerMgr.exe or WerFault.exe Application Error
3] Run Windows native system repair utilities
This solution requires you to run the Windows native system repairs utilities such as CHKDSK and the System File Checker (you will have to run the DISM scan if the SFC scan fails to repair corrupted system files – then rerun the SFC scan afterward) and see if that helps resolve the issue. Otherwise, proceed with the next fix. If need be, you may run Windows Memory Diagnostics.
Read: Random Disk Usage Spikes on Windows: Causes and Fixes
4] Disable Windows Error Reporting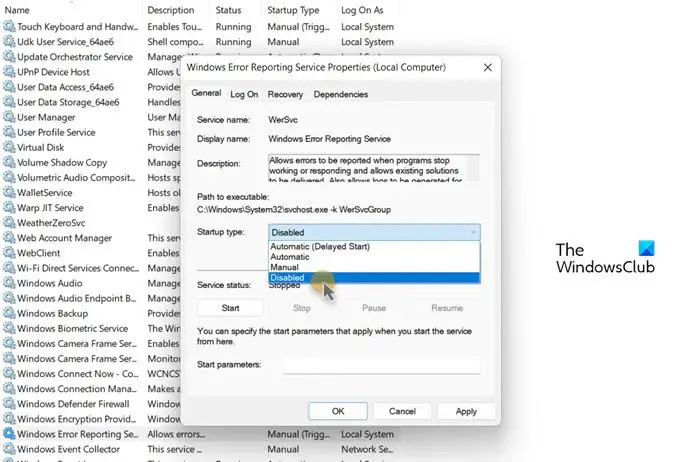 Your computer may slow down with high processor usage and see a process that is called Werfault.exe using a lot of the processor – although this is not recommended ( or at best, just work around) due to the high relevance of the Windows Error Reporting Service — the WerFault.exe process is triggered whenever an application crashes on your system which signifies that Windows is searching for a solution to the problem — nevertheless, in cases such as this, you can disable Windows Error Reporting on your Windows 11/10 device. This action will most definitely resolve the high CPU or disk usage, as the service will no longer be able to continually pull system resources to execute its task on your system. Before you disable WerSvc on your device, we suggest you restart the Windows Error Reporting Service and see if that solves your problem.
Read: Service Host: Diagnostic Policy Service 100% Disk Usage
5] Troubleshoot in Safe Mode and Clean Boot state
These are both troubleshooting methods available to Windows PC users. Although somewhat similar, they are different in functionality or usage – whereby Safe Mode will disable the majority of the apps and services that includes non-core services and components, especially the ones that are not required to run Windows and boot your PC, whereas Clean Boot will not disable any Windows services and processes, but instead you will have to manually disable all third-party software and startup programs before you boot your PC again.
Hopefully, this post helps you!
Read next: Windows Error Reporting Event ID 1001
Is WerFault.exe a virus?
No. The werfault.exe is a process for Windows 11/10 that reports errors in Windows, and in Windows applications. This error reports help developers find and fix bugs in Windows along with the apps you use every day. The associated WerSvc service uses the WerSvc.dll file located in the C:\Windows\System32 directory. If the file is removed or corrupted or if this service is stopped, error reporting might not work correctly, and results of diagnostic services and repairs might not be displayed.
Read: Device Setup Manager service (DsmSvc) High CPU usage
Can I disable Windows Error Reporting?
Under normal circumstances, as explained above, you shouldn't disable Windows Error Reporting as the service allows errors to be reported when programs stop working or responding and allow existing solutions to be delivered. It also allows logs to be generated for diagnostic and repair services. However, in cases where the service is hampering system performance, then you can disable the service as a potential fix using any of the methods we have provided in the linked guide above in this post under Solution 4].