On your Windows 11 or Windows 10 computer, you can change the Primary and Secondary monitor. In some cases, you may encounter monitor issues like Generic PnP Monitor not detected or External monitor not detected. In this post, we show you what you can do if your third monitor is not detected in Windows 11/10.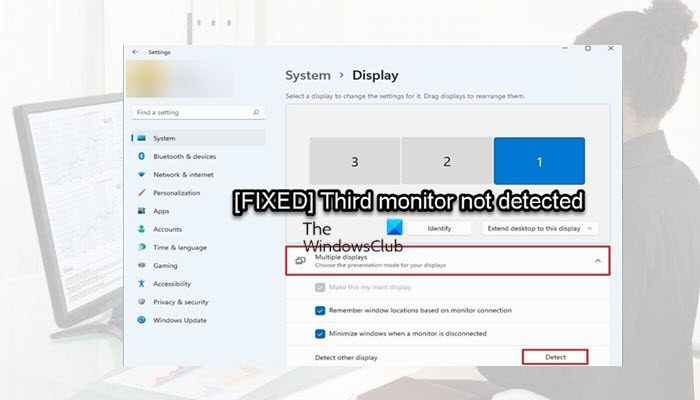 Third monitor not detected in Windows 11
If the Third monitor is not detected on your Windows 11/10 PC, you can try our recommended solutions below in no particular order to resolve the issue on your device.
Change your Projection Mode
Check Multiple Monitors settings
Update/Rollback your graphics adapter driver
Run Hardware and Devices Troubleshooter
Let's take a look at the description of the process involved concerning each of the listed solutions.
Before you try the solutions below, disable and re-enable your graphics card, and then check if the issue is resolved. Also, check for updates and install any available bits on your Windows 11/10 device and see if the third monitor is now detected and working.
1] Change your Projection Mode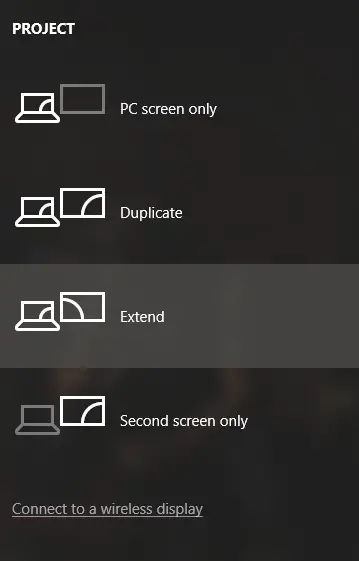 You can begin troubleshooting to fix the issue on your Windows 11/10 PC by changing your project mode. To perform this task, follow the instructions in the guide on how to project your Windows computer screen to a TV and choose the Extend (extends the display and working area, settings can be easily changed in display settings) option.
2] Check Multiple Monitors settings
Here you need to check or make sure you have correctly configured multiple monitor setup on your Windows 11/10 device. On your primary monitor, right-click on the desktop and select Display Settings. In the settings window, you can confirm if all of your displays are detected. If not, click Detect as the case may be.
Alternatively, you can right-click your desktop and select NVIDIA Control Panel to double-check your settings. Go to Display > Set up multiple displays, and make sure you've checked all the displays – and you can also drag the icons here.
3] Update/Rollback your graphics adapter driver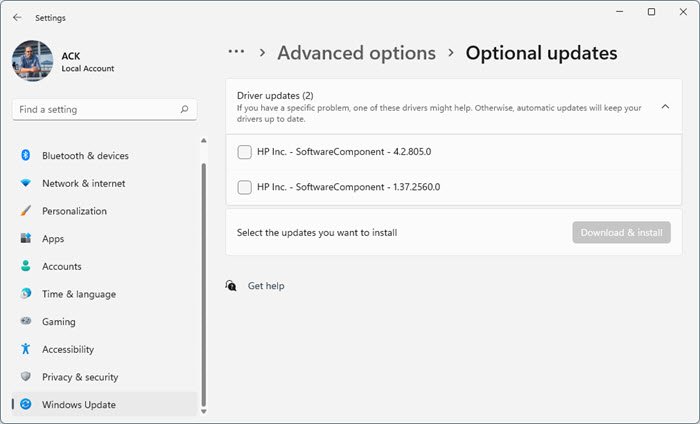 Outdated graphics card drivers are known to have issues on three or multiple monitor setups, so make sure your graphics card driver is updated. To perform this task, you can do so in the following ways:
However, if the latest drivers are installed, but the issue in focus isn't resolved, you can roll back the driver or download and install an earlier version of the driver.
4] Run Hardware and Devices Troubleshooter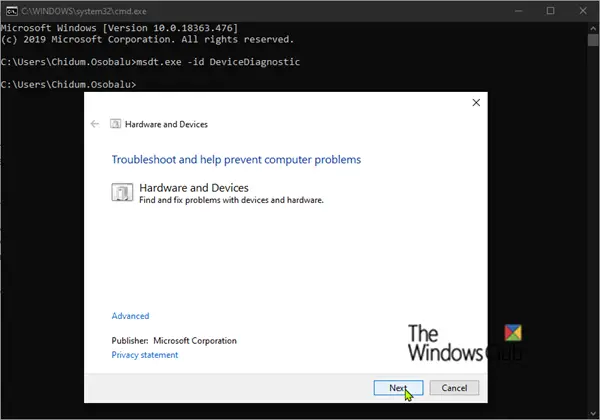 To rule out the possibility of faulty hardware, in this case, the monitor, this solution requires you to run the Hardware and Devices Troubleshooter to fix problematic devices. You can check for faulty components like HDMI or VGA cables if the issue isn't with new hardware.
Hope this helps!
Related post: Windows cannot detect the second monitor.
Why is my 3rd monitor not displaying?
If your third monitor is not displaying on your Windows 11/10 device, do the following:
Press the Start button and access the Control Panel or right-click on your desktop and select Display.
Select Change Display Settings.
From the Change Display Settings screen under the Multiple Displays section dropdown menu, click on Extend These Displays.
How do I setup 3 monitors on Windows 11?
To set up multiple monitors in Windows 11, do the following:
Right-click on the desktop.
Select Display settings.
Select Extend these displays.
Select Keep changes.
When the changes take effect, the settings of the selected monitor appearing in blue will be displayed.
How many monitors can Windows 11 support?
On Windows 11, you have many options and features to support two, three, four, or more displays without having to use third-party software or technical assistance to set up multiple monitors. To prepare for multi-monitor setup on Windows 11, connect the displays correctly, including the power and signal cables (HDMI or DisplayPort), and turn on all the monitors.
How do I connect 3 monitors to my laptop with one HDMI port?
Just plug the single USB end into your computer's HDMI port, and plug each of your two monitors into each of the two HDMI ports at the other end of the adapter. The limitation here is while the configuration does let you extend your desktop to two other monitors, those monitors will both display the same thing.