Looking for info on the latest updates? Learn how to check for updates in Windows 11/10. See how to get the details about the Windows Updates. While Windows 10 updates automatically, this post will help you if you want to check for, download, and install Windows Updates on your Windows 11/10 PC.
Windows 11/10 operating system periodically checks with Microsoft to see if any updates are available and if any are available offers to download them and install them for you automatically.
How to check for updates in Windows 11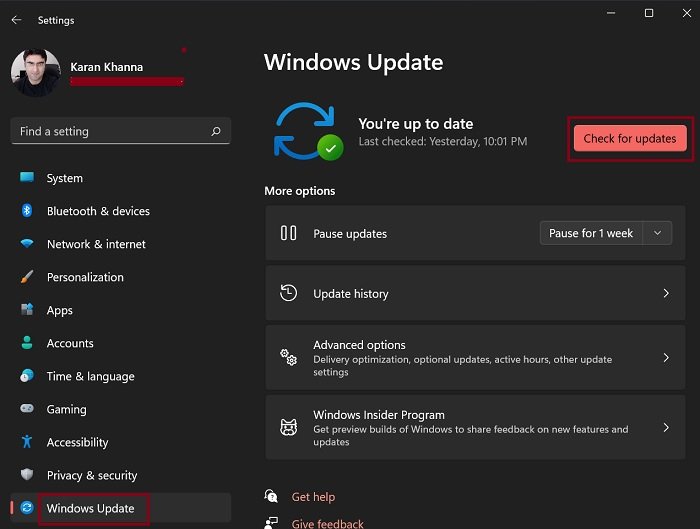 While creating Windows 11, the developers made sure to analyze the data for which settings are used more and which are used less. No doubt Windows Updates were prioritized and a separate menu was created for the same. To update Windows 11 manually:
Right-click on the Start button
Select Settings.
In the Settings menu, check the list on the left-hand side.
Windows Update would be the last option. Select it, please.
In the right pane, click on Check for updates to manually run Windows updates.

How to check for updates in Windows 10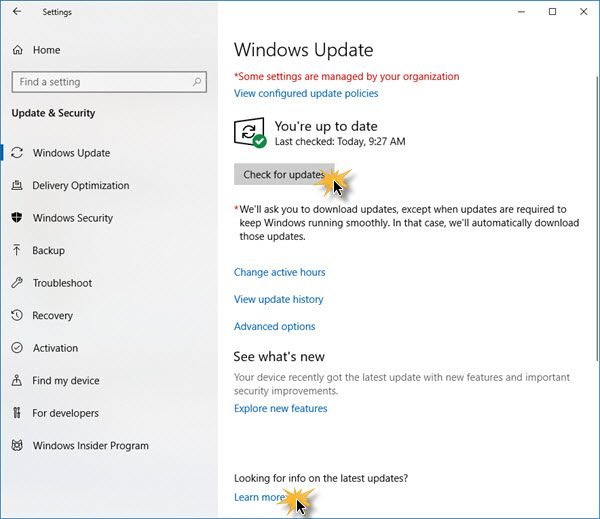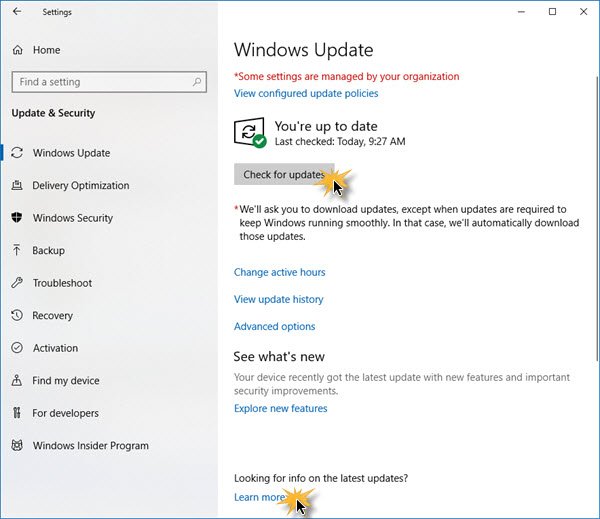 To manually check for updates in order to run Windows Update in Windows 10, follow these steps:
Open Start Menu
Click on Settings
Select the Windows Update section
Here, press on the Check for updates button.
If any updates are available, they will be offered to you.
If Windows Update says that your PC is up to date, it means that you have all the updates that are currently available for your system.
If you are looking for details on the latest updates, click on the Details link. More details about the updates will then be shown to you.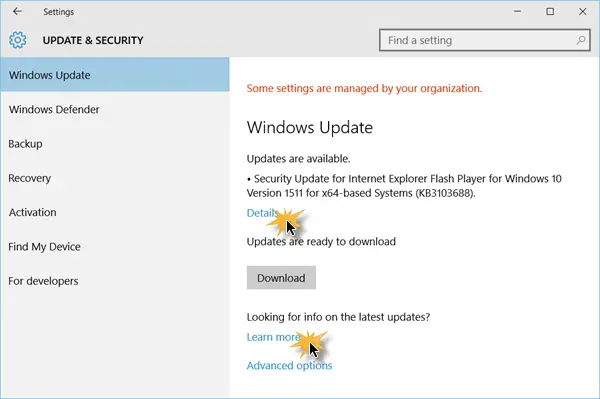 If you need more information about the updates, click on the Learn more link. Every update comes with a KB number. Here you can see update KB3103688 being offered. You could search on your favorite search engine using this KB number. Relevant results about the update are sure to be offered.
You can make your Windows receive updates for other Microsoft products and software, like Office, when you update Windows.
This post will help you if the Check for updates button is missing.
While on the subject of Windows Updates, these links are sure to interest you: