Notepad is one of the most commonly used Windows applications. Having been around for almost 30 years now in Windows computers, this text editor is still used by hundreds of thousands of people as their primary resort for writing projects. Notepad is no different than most applications and freeware out there when it comes to bugs, and one of the most common issues faced by users is them not being able to open the text editor in the Windows setup. Thus, today I will be walking you through the various reasons why one may encounter this error and how it can be fixed.
Notepad is not opening in Windows 11/10
If Notepad does not open on your Windows 11/10 PC, here are a few things you can try:
Open its executable from the main folder
Remove conflicting applications
Set Notepad as the default text editing application
Enable background apps
Reset Notepad
Run System File Checker
Reinstall Notepad on your Computer
Use Notepad alternative software.
1] Open its executable from the main folder
These issues are most commonly found to arise because of the installation and working of an incompatible tool/software on your computer that is prohibiting Notepad from functioning properly. Before you begin, it is recommended for you to try and launch Notepad from either the System32 or SysWOW64 locations in the Windows folder.
2] Remove conflicting applications
If your Notepad really is inoperable because of some third-party text editor, you would want to remove them. Below are the steps required to be taken:
Perform a clean boot on your system and check if Notepad can be opened.
Then, enable the applications to find the process that could be potentially causing problems with your Notepad application.
If there does exist an application that is countering Notepad, you have an option to either disable it via the Task Manager or uninstall it straight away.
Related: Fix Notepad is missing.
3] Set Notepad as the default text editing application
The default application for any file is the one that opens or executes it when you double-click it and most of the time, it is the user that sets it up. Texts files, for example, are most commonly opened used Microsoft Word and Notepad. Notepad may be glitching because there is no default text editor set up by the user and the background apps have been disabled (in which case Notepad doesn't show up on Windows search).
The process of both, setting Notepad as the default text editor and enabling background applications, is pretty easy. All it requires is for you to follow the steps below:
Open the Power User Menu by pressing the Windows+X key combination and select 'Apps and Features'. This page can, alternatively, be approached via the Windows settings too.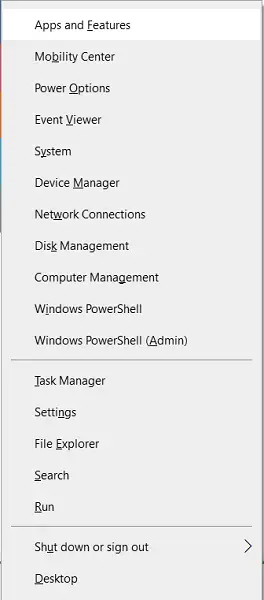 From the options pane on the left side of the screen, select 'Default apps' and scroll down to click on 'Choose default apps by file type.'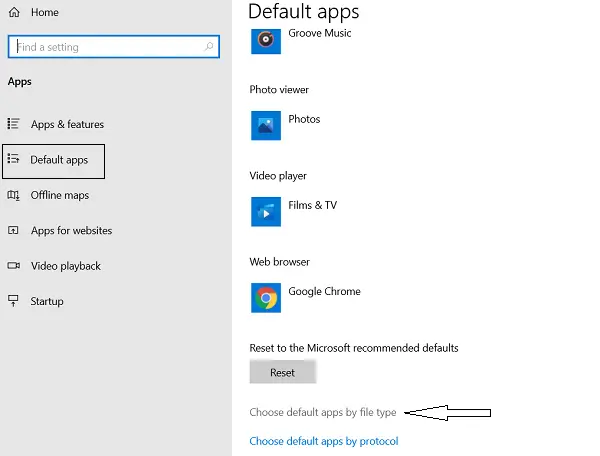 Here, you will see various file formats, arranged in alphabetical order.
Next to all these file extensions are the default apps for such files, and in case there isn't one, you will see an option to select a default app.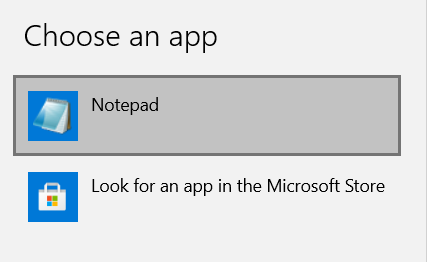 Scroll down to find '.txt' files and select Notepad as the default app.
To choose default apps by file type in Windows 11, do the following: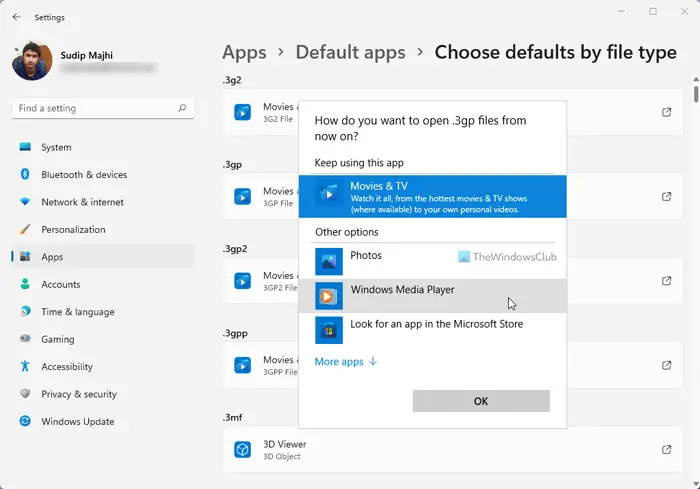 Press Win+I to open Windows Settings.
Go to Apps > Default apps.
Click the Choose defaults by file type option.
Select a file type or extension.
Choose an app you want to set as default.
Read: How to recover an unsaved Notepad file
4] Enable background apps
In the search bar, search the words 'Background apps.' This will take you to a Windows Settings page.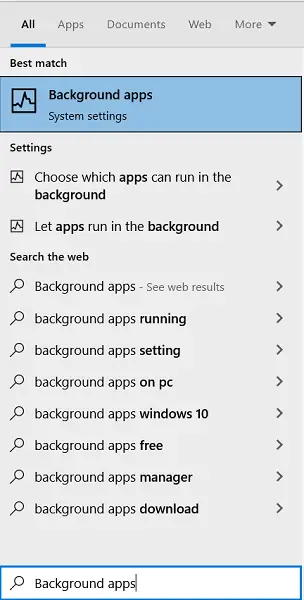 Here, you will see an option to enable apps to run in the background.
Reboot your PC.
In Windows 11, there is no global setting that allows you to turn off all background apps. You have to do it for every app individually.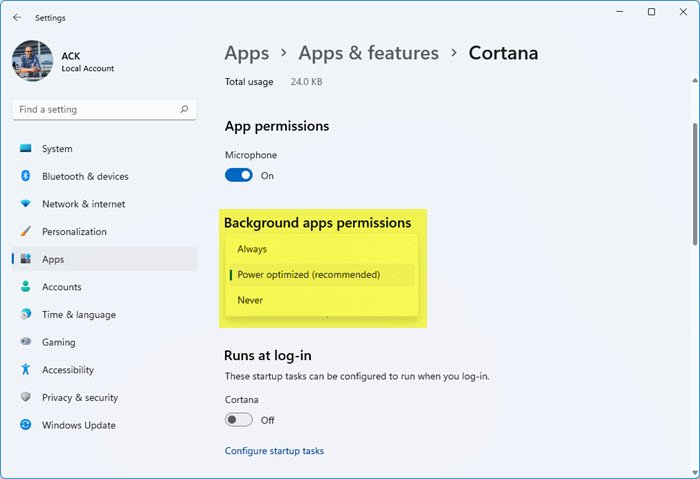 To prevent or Windows 11 apps from running in the background:
Open Windows 11 Settings
Go to Apps > Apps & features
Locate the app you want to prevent from running in the background
Click on Advanced options
Open the Background apps permission drop-down menu
Here you can select Always, Recommended, or Never.
It is unlikely for the case to be otherwise, but you should check if all the apps listed there are enabled to be running in the background before you reboot your PC. After having done that, try opening Notepad to see if the issue has been resolved.
5] Reset Notepad
Reset Notepad to default settings and see if that helps you.
6] Run System File Checker
Maybe the notepad.exe file has become corrupted. So Run System File Checker and see if that helps.
7] Reinstall Notepad on your Computer
The error in question can also be the result of a corrupt installation of Notepad on your computer, and if that is the case then simply reinstalling the Notepad app will do the trick for you. Notepad, unlike the software and applications that you install on your computers via the internet or other mediums, has to be uninstalled by following different steps.
Open your Windows Settings and click on Apps.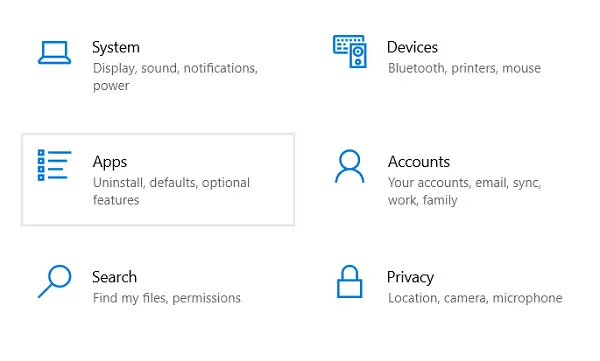 Here, under Apps and Features, you will find a subhead by the name of 'Optional features'; click on it.

Here, you will see a list of Installed Optional Features, a list that includes Microsoft Paint, Windows Media Player, and also Notepad. Click on Notepad and further select the 'Uninstall' option.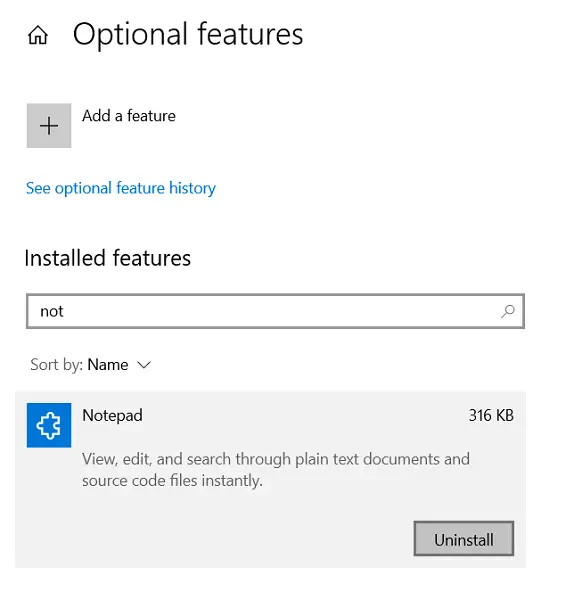 The job, at this point, is only half done. Wait till the uninstallation is complete and reboot your computer. Post that, follow the steps above to reach the Optional Features page where you will see an option to Install Windows Features. Click on it and search for 'Notepad' to reinstall it on your computer. After this, try opening Notepad and see if the error still persists.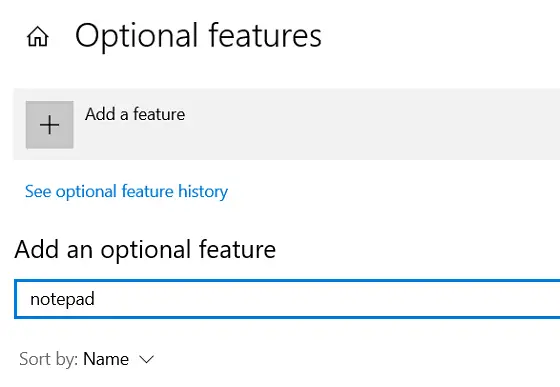 In Windows 11, you will see the settings here: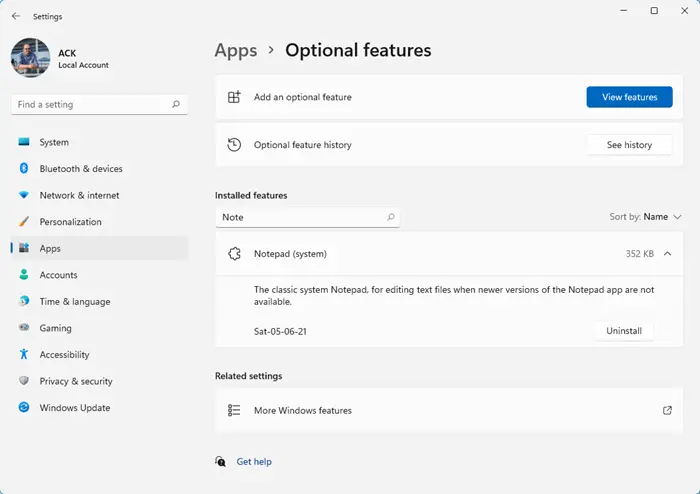 Settings > Apps > Optional features.
8] Use Notepad alternative software
If nothing helps, you may use a Notepad alternative text editor software like Notepad++.
Above were some of the solutions that you can implement in case you are not able to open Notepad on your Windows computer. In case none of the above-mentioned procedures do the trick for you, you can create a new user account and see.