Notepad is one of the oldest tools available on Windows 11/10. It hasn't seen a significant update in many years, and that's because there is no need. After all, it is fine as is. Now, folks who use Notepad regularly may have some point come across a problem where they're unable to recover data from an unsaved Notepad.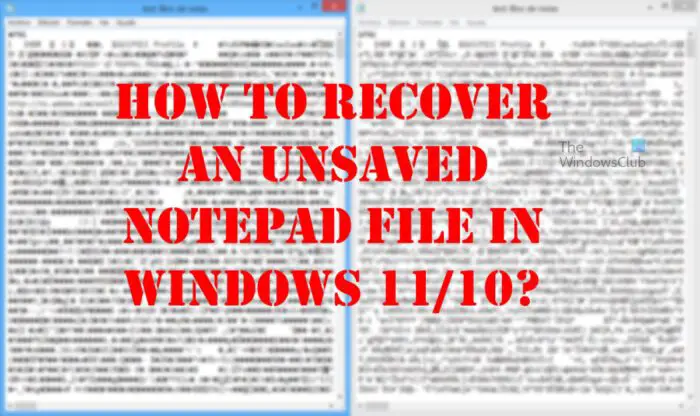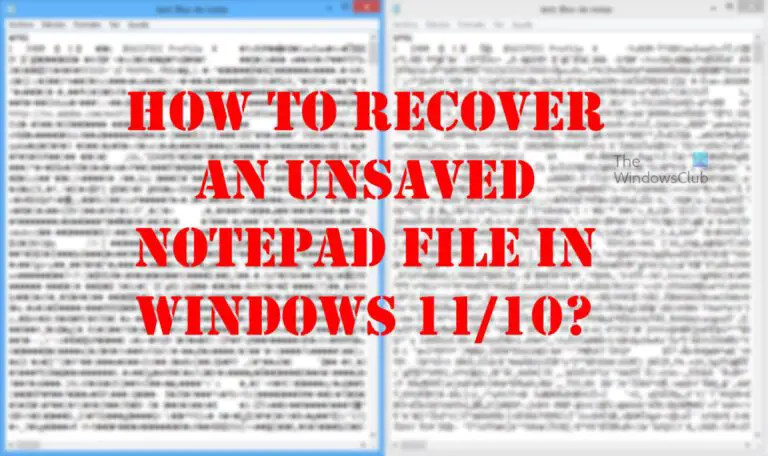 We should point out that Notepad, unlike Microsoft Word, Excel, PowerPoint, and others, is not able to automatically save content. This means should anything happen during your work, there is a high chance you'll lose everything. What can we do to solve this issue since many have had to abandon their work and start over? Well, there are a few ways to get this done, and as expected, we will discuss how to set things right again.
Recover corrupted Notepad files with ease
Bedfore you begin, you should know that Notepad files are in memory and get saved only when you manually save it in the file system. Nevertheless, you may follow the simple steps below to try and recover corrupted, lost or unsaved Notepad files:
Check the Recycle Bin
Restore the Notepad file to the previous version
Recover a Notepad file via Microsoft Word
1] Check the Recycle Bin
One of the first things you should do is to check the Recycle Bin. In some cases, you may have accidentally deleted your Notepad files. If that is the case, it is possible to retrieve them from the Recycle Bin before they are gone for good.
2] Restore the Notepad file to the previous version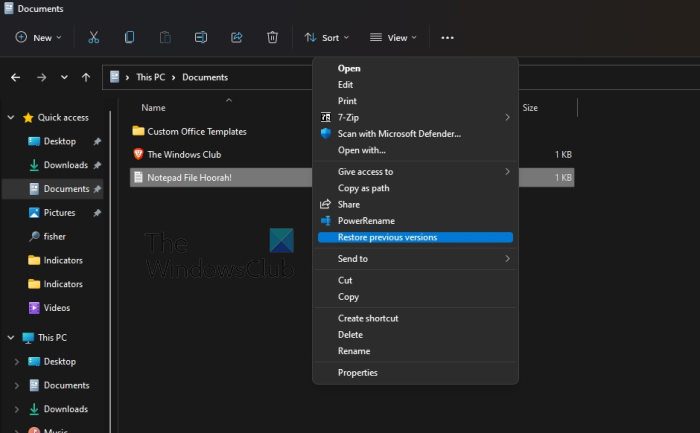 The next thing we can do to fix problems you face with Notepad documents, is to restore the file to the previous version. Let us discuss how to accomplish this.
To begin, you must navigate to the location on your computer where the Notepad file is located.
Right-click on the relevant file.
Select the option that reads, Restore previous version.
For those using Windows 11, please select Show more options after right-clicking, then click on Restore previous version.
Select the previous version that best suits your needs.
Click on Restore, and that's it.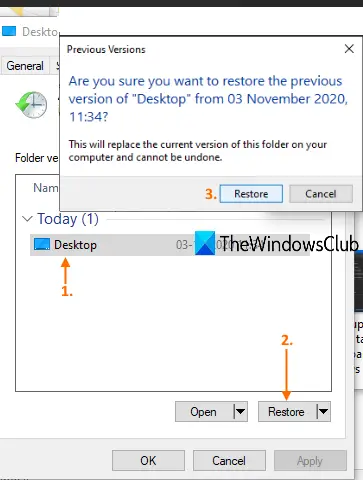 If it works, you may see the previous version of the Norepad. You should now open the Notepad file to see if it has been repaired and is good to go.
For this to work, File History should have been set up or system restore should have been turned on earlier.
3] Recover a Notepad file via Microsoft Word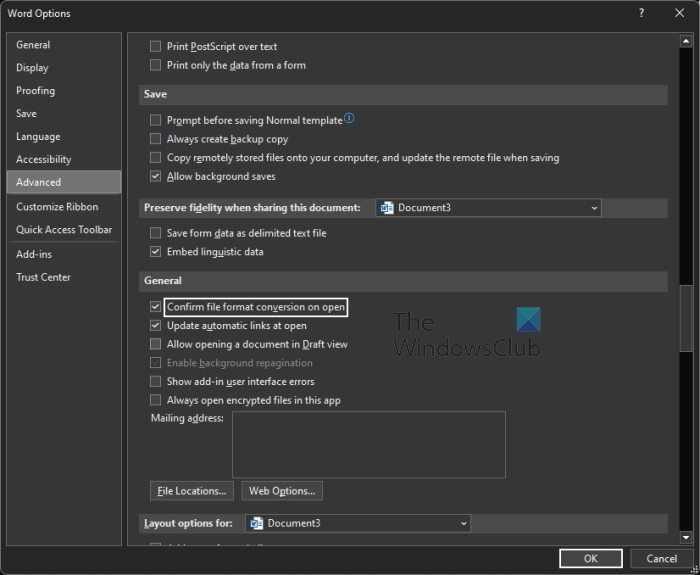 One of the best ways to recover corrupted Notepad files is to use Microsoft Word. This is a simple affair, so without any more delays, let us explain what to do.
Open a Microsoft Word document.
Click on File located in the top-left corner.
Select the Options button at the bottom of the left pane.
Next, you must click on the Advanced tab.
You are now required to navigate directly to the General area.
From there, please check the box next to Confirm file format conversion on open.
Click on the OK button to save the changes made.
After this, you must click on File again.
Select the button that reads Open via the left panel.
Click on the Browse button right away.
You should now see All Files, so please choose to Open it.
Find and select the corrupted Notepad file.
Once you've done all of that, click on Recover Text from Any File.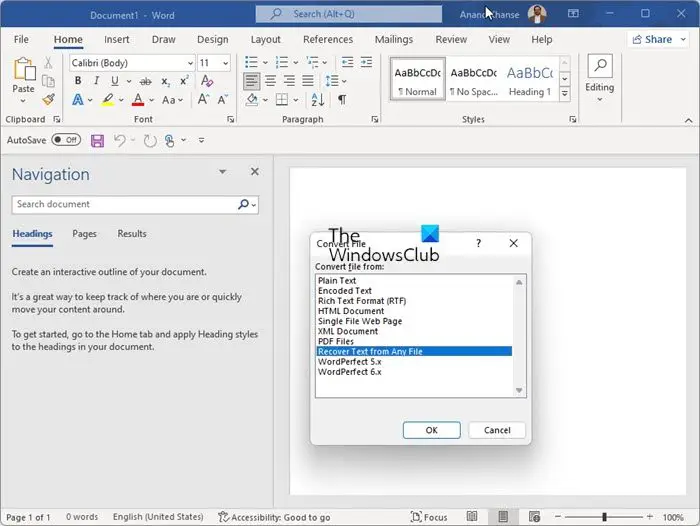 You can now go ahead and attempt to open the file again by using Notepad to see if the corruption issue has been solved.
TIP: If you use Notepad++ then you may find the unsaved .TXT files here at:
C:\Users\<username>\AppData\Roaming\Notepad++\backup
What happens when a file gets corrupted?
There are times when program files can be corrupted due to hardware or software failure, and in some cases, an attack by hackers. When this happens, the data is rearranged, and as such, it becomes unreadable to the hardware. If readable to the hardware, then the software may not be able to comprehend it.
Corrupted files are files that no longer work properly. These can vary from files that you use regularly (such as pictures that you've imported from a digital camera) to system or program files that work behind the scenes.
Read: How to fix Corrupted System Files in Windows
Did Microsoft get rid of Notepad?
No, the folks at Microsoft did not get rid of Notepad, but the company has made it possible to uninstall it via Settings. This means the program can now be removed, and the same goes for WordPad and Paint.
READ: How to change Notepad Font and Size in Windows 11
Is there a Notepad in Windows 11?
Yes, there is a Notepad tool in Windows 11, and it is the same file found in older versions of the operating system. To find it, you must click on the Search icon, then type Notepad. It should appear within the search results.