If you have landed on this page, chances are you are searching for easy and quick solutions to fix your issue where Bitdefender VPN is not working or displays connection errors on your Windows 11/10 PC. This post offers working fixes to the issues.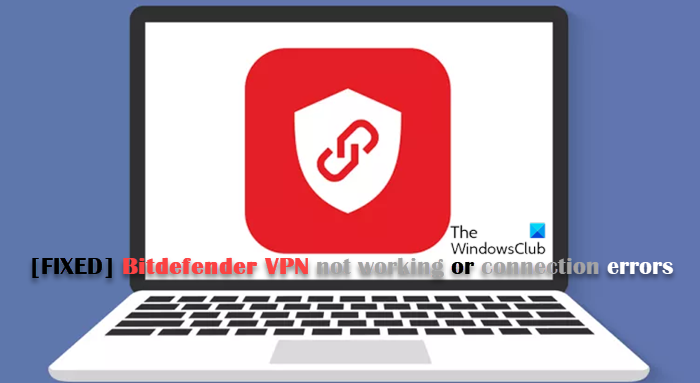 Bitdefender VPN connection errors
Below are the most common error messages with accompanying code you may encounter when connecting to Bitdefender VPN:
An error occurred while trying to connect. Error code: 2, 4, 9, 10, 12, 99, or 182(TunnelConnect).
Failed to get the server list, please try again later.
Your .NET Framework is corrupted
You may encounter these error messages and codes due to the following reasons:
No Internet connection.
Strict firewall software or router's built-in firewall.
Another VPN app or Proxy is running when you try to connect.
You are at a public Wi-Fi such as a hotel, school, office, etcetera.
Port 443 is blocked on your PC.
Bitdefender VPN not working on Windows 11/10
If your VPN is not working and you have encountered Bitdefender VPN connection errors on your Windows 11/10 PC, then you apply the fixes presented below in no particular order to resolve the issue and successfully connect to Bitdefender VPN in no time on your system!
General Troubleshooting
Restart your PC
Repair Microsoft .NET Framework
Change your DNS settings
Reset the Internet/Network connection
Connect via another network
Enable TAP-Windows Adapter V9
Reinstall Bitdefender VPN
Additional Troubleshooting
Let's have a look at how these fixes work. But first, check for Bitdefender VPN regional restrictions concerning countries where VPNs are illegal or banned.
1] General Troubleshooting
Make sure your PC is connected to the Internet and stable.
Make sure you are signed in with the right Central account and the VPN app communicates properly with Bitdefender Central. To do this, open Bitdefender VPN then accesses the human-shaped icon on the sidebar, and click on Switch Account at the bottom of the interface. Sign in with your Bitdefender Central account from the window that appears on your screen, then try again to connect to VPN.
Configure your router firewall settings to ensure your firewall is not blocking the VPN. If you don't know whether your Wi-Fi router has a dedicated firewall or how to turn it off, check your router's manual, you can contact the manufacturer or your ISP.
Disable/Uninstall any other VPN/Proxy or networking apps on your device. In particular, the Intel Killer Intelligence Center also known as Killer Control Center, Killer Performance Driver Suite, or Killer Performance Suite. You can uninstall the entire Killer suite as it's a non-essential component or only disable the Advanced Stream Detect option. Another is Safe Browsing, a URL filtering app that is known to cause the error 182(TunnelConnect) in Bitdefender VPN when is present on the PC.
If you are at a public Wi-Fi, you can try changing the firewall settings and allowing the VPN connection. For this, you may have to contact the network administrator.
Port 443 UDP must be open to using Bitdefender VPN on your Windows 11/10 PC.
Read: The user SYSTEM dialed a connection named which has failed
2] Restart your PC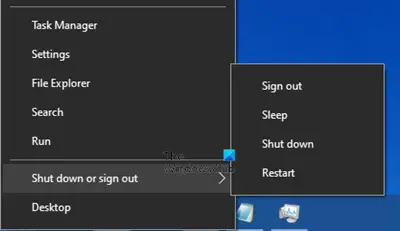 There are reasons why restarting your PC usually resolves most issues as explained in this guide. Sometimes the operating system or other services and software dependencies do not start up correctly – a quick reboot can address such issues. After the PC has restarted, reconnect to Bitdefender VPN and see if the problem has been resolved.
Read: Common VPN error codes and solutions for Windows
3] Repair Microsoft .NET Framework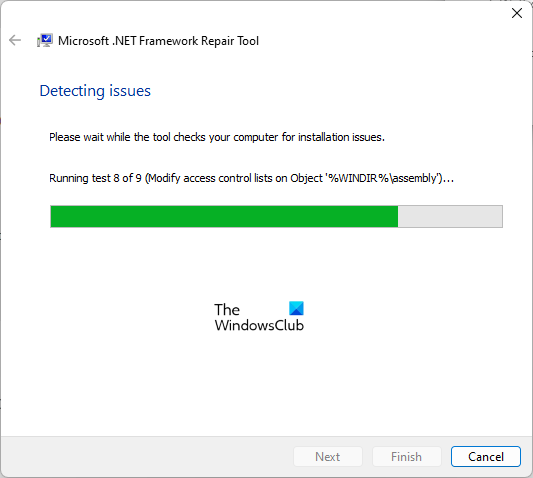 If the installed Microsoft .NET framework component on your Windows 11/10 PC is corrupted or outdated, you may see a message displayed in the VPN interface informing you that the .NET framework is corrupted. In this case, do the following:
Read: .NET Framework Setup Verification Tool – Verify the integrity of the installation
4] Change your DNS settings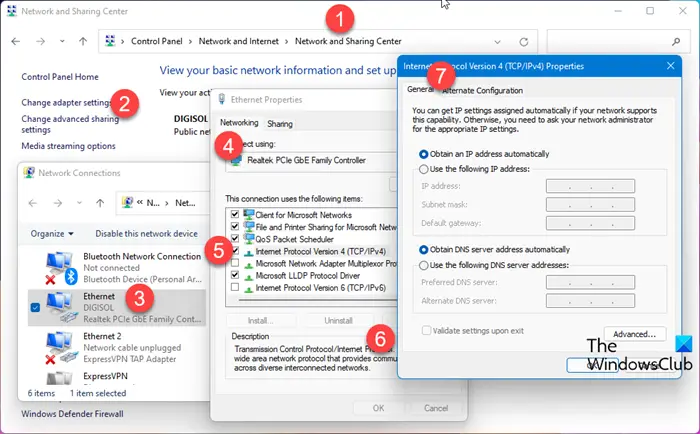 If you are currently using the default DNS (Domain Name System) from your Internet provider, then it could be the reason why the Bitdefender VPN is not working, or connection errors are being triggered on your PC. In this case, to resolve the issue, you can easily change the DNS settings on your Windows 11/10 PC to any of the third-party DNS servers that might be faster and more reliable. In addition, make sure there are no DNS leak issues.
Read: How to resolve DNS issue on Windows
5] Reset the Internet/Network connection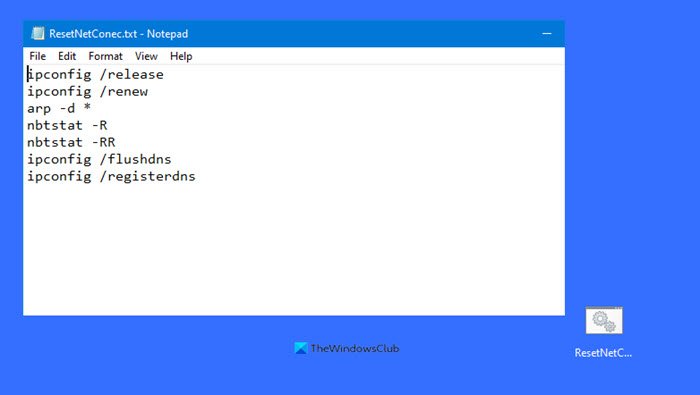 If there is an issue with how your network is configured, you're likely to encounter the issues. To rule out this possibility and to correct any misconfiguration, you can reset the Internet connection by using the batch file available in this post to reset, release & renew IP, Winsock, Proxy, and DNS (Network Connection) with a click on your Windows 11/10 computer.
Read: 5 Troubleshooters to fix Network related problems in Windows
6] Connect via another network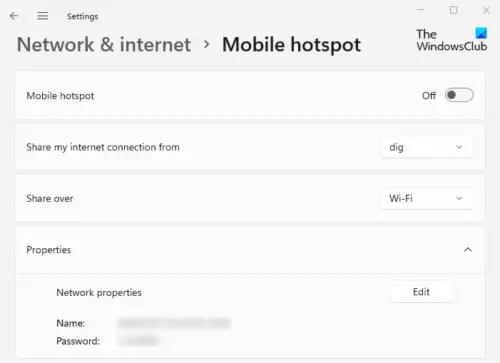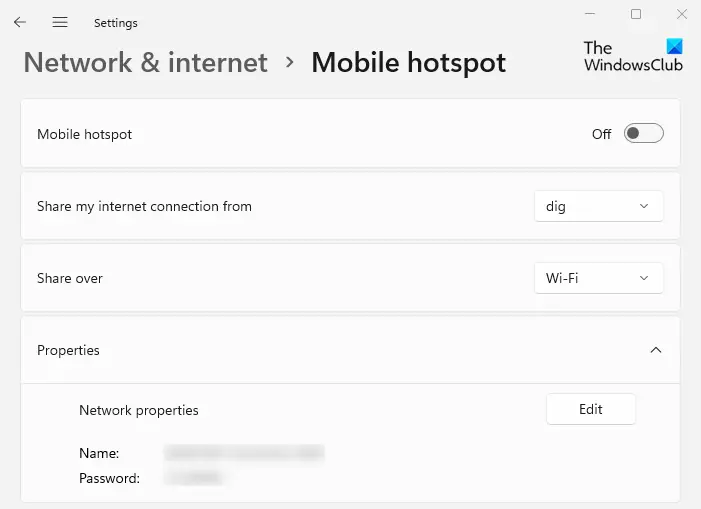 There may be interference or something on your local network that is most likely blocking the connection to the Bitdefender servers. In this case, you can check if you can use Bitdefender VPN after connecting your computer to another network (Wi-Fi, mobile hotspot, Ethernet cable, etc.). If there are no issues and Bitdefender VPN is working normally when the PC is using another internet connection, then you need to contact your network administrator or your Internet Service Provider to determine which network or router settings may be blocking the VPN connection.
Read: You are currently not connected to any networks in Windows
7] Enable TAP-Windows Adapter V9
This solution requires you to make sure to enable the TAP-Windows Adapter V9 required for Bitdefender VPN to work on your Windows 11/10 device. To do this, follow these steps:
Press the Windows key + R to invoke the Run dialog.
In the Run dialog box, type in ncpa.cpl then hit Enter on your keyboard to open the Network Connections applet.
In the window that opens, right-click on the adapter TAP-Windows Adapter V9.
From the menu, choose Enable if it's disabled.
Next, type devmgmt.msc into the Run dialog and hit Enter to open Device Manager.
Expand the Network adapters section.
Now, right-click on the TAP-Windows Adapter V9 entry and select Disable.
Wait for a few seconds, then right-click again and select Enable.
Exit Device Manager.
Now, see if the problem is resolved or not. If not, or this isn't the case for you, then you can proceed with the next solution.
Read: Network Reset: Reinstall Network adapters and Networking Components to default
8] Reinstall Bitdefender VPN
You can reinstall (we recommend using Uninstaller Software for a clean uninstall) Bitdefender VPN on your Windows 11/10 device to make sure all the VPN files are intact. This will also ensure you have the latest version of the product running on your PC.
Read: How to Pause or Turn Off Bitdefender in Windows
9] Additional Troubleshooting
1] If you can't access a particular site when your PC is connected to Bitdefender VPN, it's usually due to some websites having implemented a system to detect VPNs and does not load or display errors if the Internet connection is filtered through a VPN. To troubleshoot this issue, do the following:
Temporarily disconnect from Bitdefender VPN by pressing the power button on the VPN interface and then try to visit again the site. If the site still doesn't load after disconnecting the VPN, the issue lies somewhere else. If the site loads correctly, then it's the VPN that is causing the issue.
Connect to another Bitdefender VPN server – start with the country you are currently in.
Use Split Tunneling to allow a site through VPN. To do this, open the Bitdefender VPN app on your computer. Go to Settings > General tab and toggle to On the option for Split tunneling. In the Split tunneling panel, click on Manage > Add button > Website in the drop-down menu. Type the URL of the website you can't access, then press the + sign to add the website to the whitelist. If you want to remove a site, simply click the trash can icon next to the site URL.
Read: Internet gets disconnected when VPN connects
2] If certain apps installed on your PC do not work when Bitdefender VPN is in use, or you are having trouble getting the apps like Netflix to connect over VPN, it's usually due to some services detecting and blocking traffic from VPN servers to enforce geographical restrictions. Consequently, the applications that use those services will not load or display errors when the Internet connection is filtered through a VPN. To troubleshoot this issue, in addition to the steps (but for apps now) in 1] above, do the following:
Exclude Windows apps that won't work with a VPN from using the Bitdefender VPN connection by following the Split tunneling procedure above but this time, select Application from the drop-down. Only .EXE and .COM file types can be added to the Split Tunneling list. No other file types are accepted.
Change your default DNS server as described in 4] above.
Configure a Default Gateway address via the TAP-Windows Adapter V9 properties on your network for the Bitdefender VPN traffic to use. To find your gateway address on your PC, run IPconfig.
I hope you find this post helpful! Else, if you're still unable to successfully connect to Bitdefender VPN, you can contact Bitdefender Consumer Support at bitdefender.com or, personal preferences notwithstanding, you can switch to another VPN provider.
How do I fix the Bitdefender errors?
Fix Bitdefender errors depends on the product you're having issues with. The solutions provided in this post will help you fix Bitdefender VPN errors that PC users may encounter on their Windows 11/10 computers. On your Android device, if Bitdefender VPN doesn't connect, make sure the necessary permissions are granted to the Bitdefender VPN app. You can also navigate to Storage > Other Apps > Bitdefender VPN and choose Clear cache. Reinstalling the Bitdefender VPN app on devices across platforms is another way to fix errors.
Read: Bitdefender Home Scanner: Scan your Home Network for Vulnerabilities
How do I know if Bitdefender VPN is working?
In the Bitdefender VPN app on your device, tap the power button on the VPN interface to connect or disconnect. The status of Bitdefender VPN is displayed. If you have a premium subscription and would like to connect to a specific VPN server tap Automatic and then select one of the available countries. If Bitdefender VPN keeps disconnecting, then it could be due to a wrong network signal. However, Bitdefender VPN will attempt to reconnect if your internet is too slow or unstable for a reliable connection.