YouTube is a popular platform where people can watch, share or create videos for their audiences, but sometimes users may receive a message – An error occurred, please try again later, when they are trying to play a popular video; this will prevent the videos from loading and can be an annoyance to users.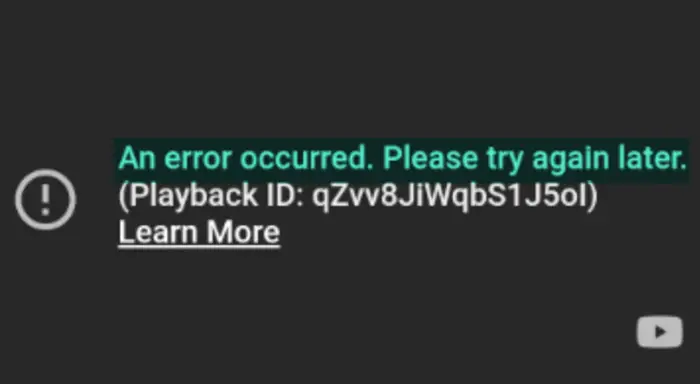 Fix An error occurred, please try again later on YouTube
Follow the solutions below to fix the Youtube playback error:
Hard Reload your webpage on your browser
Restart your modem
Clear Browser Cache
Update browser
Use a different browser
Flush the DNS cache of the server
Update your Graphics and Audio drivers
Change the video resolution
JavaScript should be enabled
1] Reload your webpage on your browser
Surfing the internet for a long time might cause issues; You need to hard reload your webpage to get the proper internet speed to run the video properly.
To carry out a Hard Refresh, press the Ctrl+F5 keys or, while holding down the Ctrl key, click on the Refresh button near the address bar. You can also use Ctrl+Shift and then press R.
2] Restart your modem
A bad internet connection can cause issues; try to restart your modem and wait until the connection is restored after restarting the modem, then check if the error persists.
3] Clear browser Cache
Cache and cookies can cause issues with your web; follow the steps below to clear cache and cookies from your browser.
Go to your web browser's settings – we are using Edge here as an example.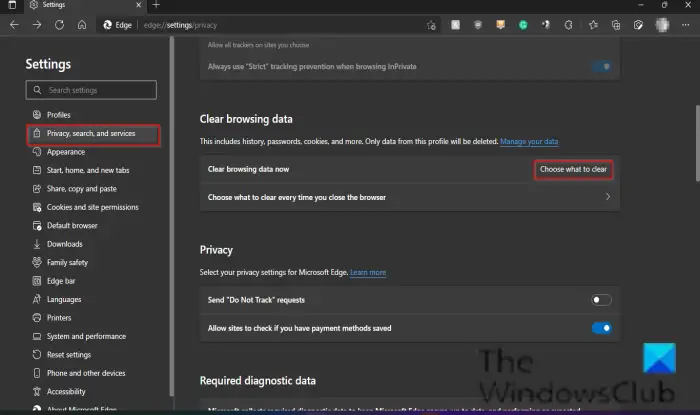 Then click Privacy, search, and services.
Under Clear browsing data, click Choose what to clear.
Select Cached images and files checkbox
Then select Cookies and other site data checkbox.
Now select Clear.
Chrome & Firefox users may see these instructions to clear browser cache.
4] Update browser
Again, we are using Edge as an example.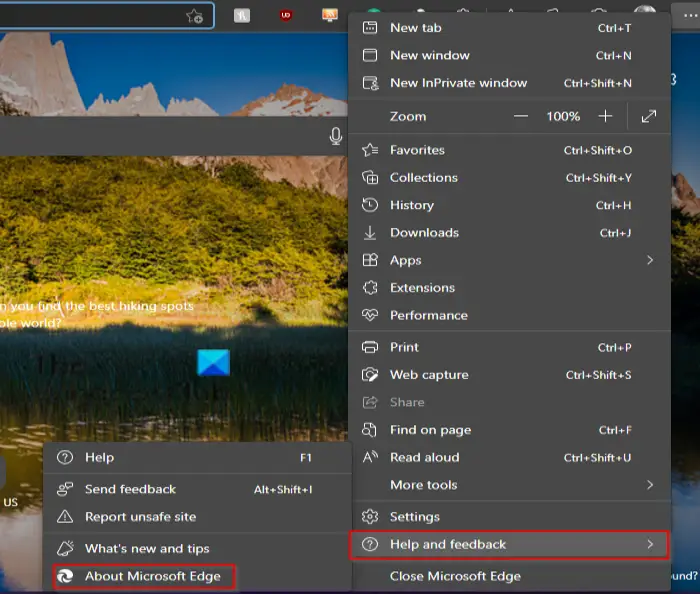 Click the dots at the top right corner of your web browser and hover the cursor over Help and Feedback.
Then select About Microsoft Edge.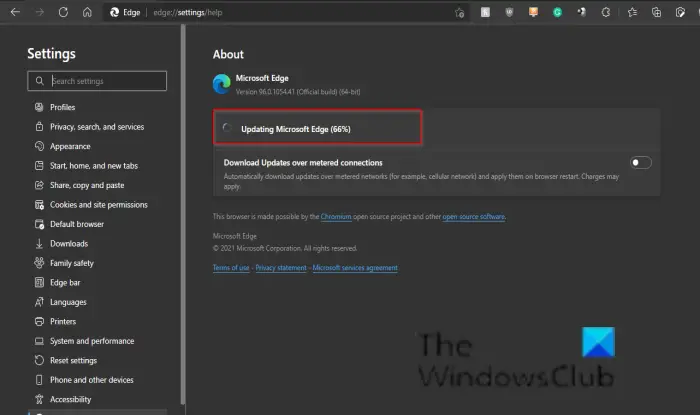 Edge will automatically check for updates.
Edge is now updated.
5] Use a different browser
If the browser you are using is causing the error, use another browser and check if the issue still continues.
6] Flush the DNS cache of the server
Flushing your DNS cache can solve this issue.
Open an administrative command prompt window as an administrator
Type ipconfig /flushdns and hit Enter
You should see – Windows IP Configuration. Successfully flushed the DNS Resolver Cache
Exit CMD
Your DNS cache should have been reset.
7] Update your Graphics and Audio drivers
Microsoft has now made it easier for you to discover the available Windows Feature Updates, monthly non-security quality updates, and driver updates. You will now no longer need to use the Device Manager to search for device driver updates. Consequently, the Device Manager will no longer search the internet for available updates. You will be able to use it only if you have the driver update file on your computer.
Follow one of the methods below to update your Graphics and Audio drivers:
8] Change the video resolution
Follow the steps below to change the Youtube video resolution.
Click the Setting of the Youtube video.
Then click Quality and choose a Quality for the current video.
Now test if the error persists.
9] JavaScript should be enabled
Follow the steps below to enable JavaScript:
Click the dots at the top right corner of your Edge web browser and select Settings.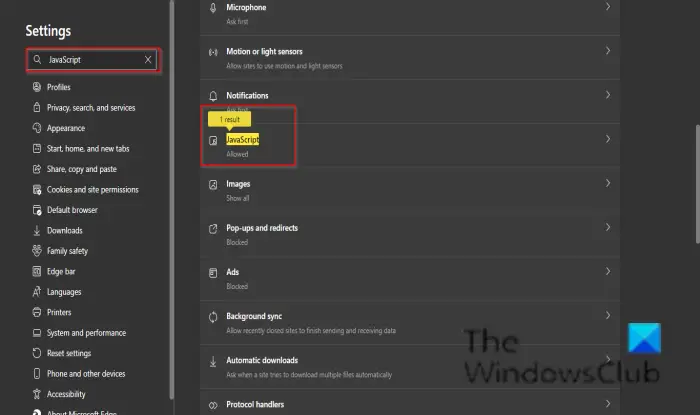 Type into the search box JavaScript, then find the JavaScript section.
The Javascript section will be highlighted; click it.
Enable the Allowed (Recommended) button.
Now check if the error persists.
Why do I keep getting an error message on YouTube?
A corrupt browser, poor network connections, incorrectly cache DNS data, and not updating your browser can cause the issue.
How do I fix an error on YouTube?
There are several methods to fix a youtube error.
Reload your webpage on your browser: If you surf the internet for a long time, it might trigger an error to occur.
Restart your modem: Poor internet connection cause the error to occur.
Clear Browser Cache: Clearing the browser cache and cookies will remove stored information that may be the cause of the Youtube error
Update browser: Your browser might be outdated and want to be updated.
Use different browsers: Try to switch to a current browser until the current browser is updated.
Flush the DNS cache of the server: DNS cache can cause the error.
Update your PC audio drivers: Outdated drivers can cause the error
Change the video resolution: Try changing the video's resolution to fix the error.
JavaScript should be enabled: Javascript is significant for operating webpages; if JavaScript is disabled, it may cause some malfunctions.
We hope this tutorial helps you understand how to fix the YouTube error, "An error occurred, please try again later." ; if you have questions about the tutorial, let us know in the comments.