WARNO is a new game and is all set to become a new sensation in the gaming market. But many users are deprived of this experience as WARNO keeps crashing on their systems. In this article, we are going to see some simple solutions and see what you can do when your game keeps crashing on your Windows 11/10 gaming PC.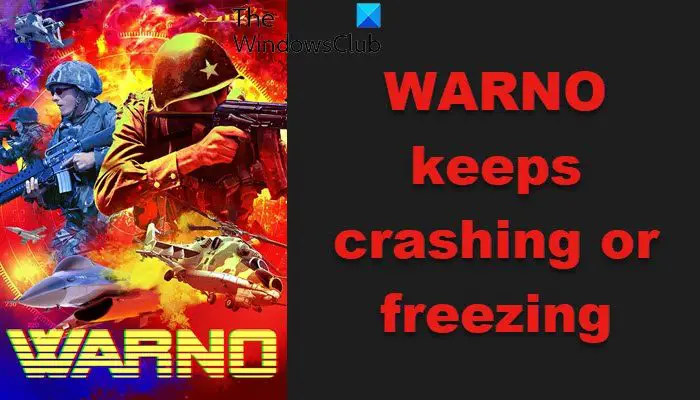 WARNO keeps crashing or freezing on Windows PC
If WARNO keeps crashing on your computer, then execute the following solutions.
Repair Corrupted Files
Update your Graphics Driver
Check for antivirus
Kill Background Apps
Troubleshoot in Clean Boot
Update DirectX and Visual C++ Redistributable
Let us talk about them in detail.
1] Repair Corrupted Files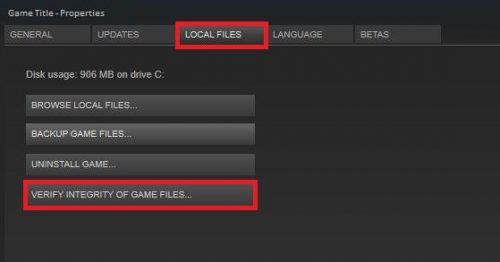 First of all, you should verify the integrity of game files and see if they are corrupted, if they are, then this will resolve it. Follow the given steps to do the same.
Open Steam.
Go to LIBRARY.
Right-click on the game and select Properties.
Click on LOCAL FILES > VERIFY INTEGRITY OF GAME FILES.
Wait for the process to complete, then restart your computer and see if the issue persists.
Read: Improve Windows 11 Performance by tweaking these settings.
2] Update your Graphics Driver
Outdated Graphics Drivers can give rise to compatibility issues. What you need to do is update your Graphics Driver, then restart your computer and see if that helps. These are the methods by which you can update the drivers.
Finally, restart your computer and check if the issue persists.
3] Check your antivirus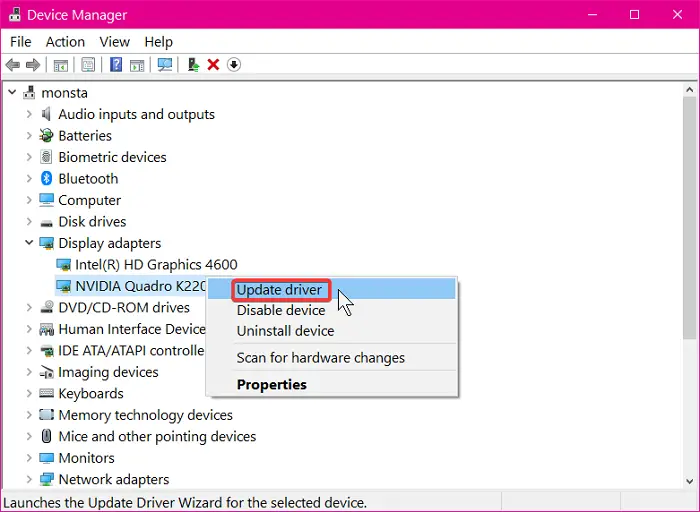 We are not saying your antivirus is not working, it is working, but maybe a bit too much. The game needs to create some files on your computer to store the progress as it runs. However, your antivirus can misidentify the process as malicious and your game can crash because of it. So, if you have a third-party antivirus, then you can turn it off or whitelist it.
However, even Windows Defender can fall into the trap. What you can do is either, disable it temporarily or allow the game through the firewall.
4] Kill Background Apps
A lot of users have a ton of apps running in the background while they play this game. What we would recommend you is close all the applications and then start the game. You should also open Task Manager, right-click on the app and click End Task. This will help you in the long run and for almost all games.
5] Troubleshoot in Clean Boot
Other programs can interfere with your game and can cause trouble, such as making it freeze, even crash. What you need to do is perform Clean Boot and see which app is causing the issue. Then you can remove it and resolve the issue.
6] Update DirectX and Visual C++ Redistributable
Both DirectX and Visual C++ Redistributable are important for your game and maybe the version on your computer is not compatible with the game. What you need to do is install the latest version of both DirectX and Visual C++ Redistributable. Hopefully, this will resolve the issue for you.
Hopefully, you are able to resolve the issue with these solutions.
Read: How to optimize Windows for gaming.
WARNO System Requirements
Following are the system requirements to play WARNO on a Windows computer.
Minimum
Operating System: 64-bit Windows 7 or above with Service Pack 1
RAM: 4 GB
Graphics Card: ATI FireGL T2-128
CPU: Intel Pentium 4 2.00GHz
File Size: 50 GB
Recommended
Operating System: 64-bit Windows 7 or above with Service Pack 1
RAM: 8 GB
Graphics Card: AMD Radeon RX 580
CPU: Intel Core i3-8100
File Size: 50 GB
How do I fix a program that keeps crashing?
If a program is crashing on your computer, then either it is not compatible or the installation package is corrupted. If it is a game, then you should check if the launcher has a feature to fix corrupted files. But if it's just a program, and if it is compatible, then the only thing you can do is reinstall that program.
What happens when a program crashes?
A program crashes when it stops responding and then closes automatically. When a program crashes, Windows creates a log. This log contains information about why that program crashed. By reading that log, you can troubleshoot the issue and resolve the problem. Moreover, if the crash log shows a particular error. you can search for the same online in order to troubleshoot and fix the issue.
Windows OS has a built-in log viewer software, Event Viewer. You can view all crash logs, error logs, warnings, and other logs in Event Viewer. Moreover, if your computer crashes due to a BSOD error, that information is also available in Windows Event Viewer.
There can be multiple reasons why a program crashes on a Windows computer. The most common cause of a program crash is unsupported hardware. If your computer hardware is incapable of running the installed program, you will experience frequent crashes. Even in some cases, your computer may also crash. Other causes include outdated or corrupted drivers, corrupted program files, etc.
Read: Fix High Disk & Memory Usage when playing Games on Windows.