The Right Click Context Menu gives you added functionality by offering you actions you can take with the item. It also lets you create new documents, folders, shortcuts, or items when you select the New context menu. But over time, you may realize that you don't use most of the items in the New context menu, or you may wish to add some entries. We have already seen how we can add, remove, edit all the Context Menu items in Windows. In this post, we will see how you can edit, add or remove items from New Context Menu in Windows 11/10/8/7, using the Registry Editor or freeware to do it easily.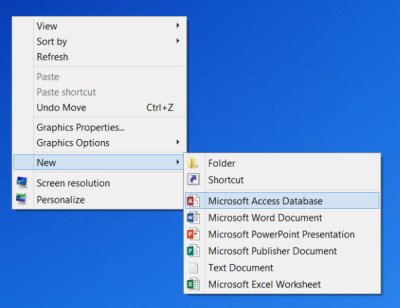 Edit or Remove items from New Context Menu
1] Using Registry Editor
To edit or remove items from New Context Menu, open the Registry Editor and navigate to the following key and expand it:
HKEY_CLASSES_ROOT
Look for the file-type New item which you would like to remove from the New context menu. If you want to remove New Word document, you will have to search for .docx key and expand it. Once you have done that you will have to delete the ShellNew key. This will remove the entry to create a new Word document from the new context menu.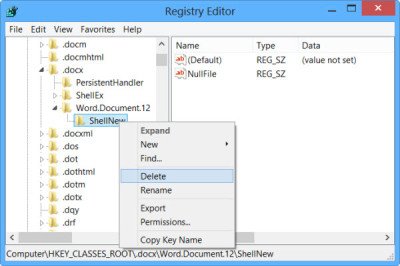 To add an item or file type, search for the file type. Right-click on it and select New > Key and give it the name ShellNew.
Now in the right pane, select New > String Value, name it NullFile and set its value at 1.
2] Using Freeware
ShellNewHandler: You can also disable or remove items from New Context Menu easily using an open-source tool called ShellNewHandler. Simply download this portable tool and run it.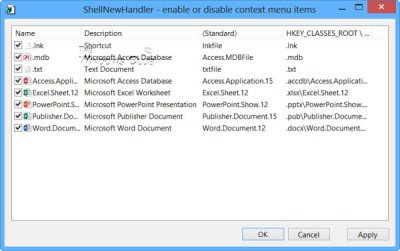 Uncheck the item you want disabled or removed and click Apply. The items will now no longer appear in your New context menu. To enable the item, simply check the box and click App.
New Menu Editor: Another freeware called New Menu Editor lets you remove as well as add new or different items to the New context menu easily.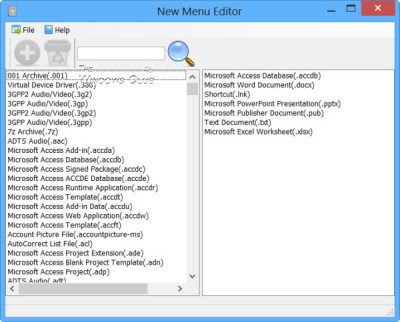 You can download it from its download page on CNET. Remember to click on the small Direct download link there to download only the tool. To add items, select the items in the left pane and click on the Add or + button. To remove items, select items are shown in the right pane and click on the Delete or Thrash button. Do read its Help file for details.
Cleaning the New Context Menu will give you a smaller new menu by removing the items you do not want.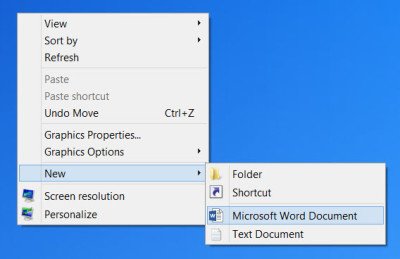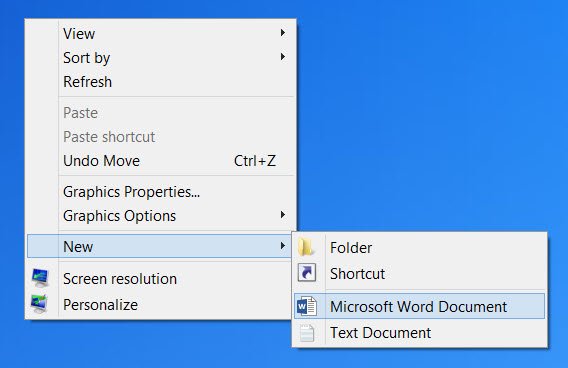 ShellNewSettings: This is another tool you can download.


Simply download and run the executable file. If you uncheck any given option in the application, it will remove that particular entry from the context menu. When you select any given option, it will add that particular entry back to the context menu.
Restore default NEW context menu items in Windows
If you wish to restore the entire New context menu to Windows 10 default, then first backup your Registry, create a restore point, and then download this registry fix from our servers. Extract its contents and click on the .reg file to add its contents to your Context Menu.
This post will help you if the New Text document item is missing from Context Menu in Windows.
Related posts that may interest you: