reCAPTCHA is a free Google service to confirm that a system is being used by a human being and not a robot or bot. It helps websites secure themselves against malicious automated tools and spam attacks. It is similar to Captcha, the only difference is that Captcha asks you to solve some puzzles to make sure you are not a robot. And, reCAPTCHA asks you to tick an I'm not a Robot button to confirm your identity.
Lately, multiple users have reported that reCAPTCHA is not working in their web browser. Many of them have told that it appears initially and then fades away when you click on it. And when you refresh the web page, it shows you a warning message such as verification failed, your computer is sending automated queries, etc.
If you are also encountering the same issue in your web browser, check out this article. Here, I am going to mention solutions to fix the reCAPTCHA not working in the browser issue. But before that, let us try to understand what causes this issue.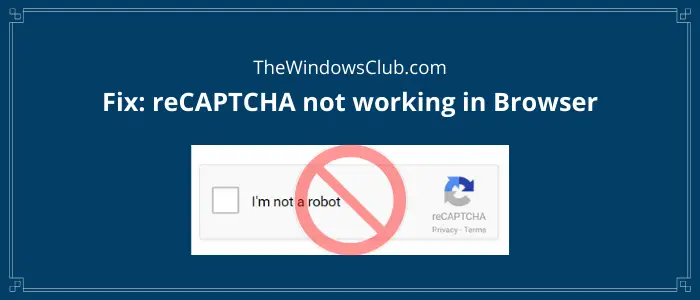 Reasons that cause reCAPTCHA not working issue in browser
If reCAPTCHA is not working in your browser, then this issue may arise due to several reasons that include:
You are using an older version of your web browser.
VPN or proxy service is interrupting with reCAPTCHA.
The browser is infected with malware like a browser hijacker, trojan, adware tool, etc.
It may be triggered due to the browser profile; consider creating a new browser profile.
You may experience this error if your IP address is detected as suspicious.
You can try fixing the reCAPTCHA not working issue using various methods that I am going to share in this article. Let's get straight to the solutions now.
reCAPTCHA not working in Chrome, Firefox, or any browser
These are the ways to resolve reCAPTCHA not working error in your browser. But before you begin, you might want to clear your browser cache first and see.
Update your web browser to its latest version
Disable your VPN or Proxy Service
Reset IP address.
Check for malware on your PC
Reset your browser
1] Update your web browser to its latest version
As one of the most common reasons that lead to the "reCAPTCHA not working" issue is outdated browser version, you should get it updated. Here, I am going to mention steps to update two widely used web browsers that include Google Chrome and Mozilla Firefox.
For Google Chrome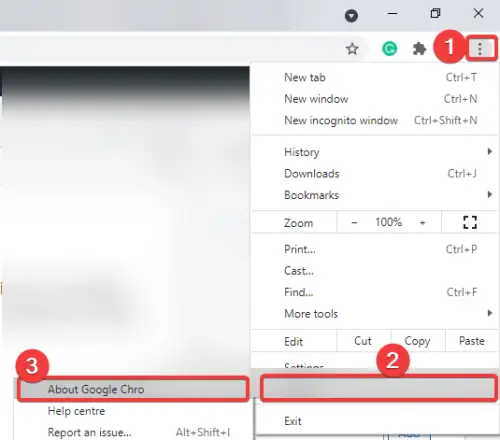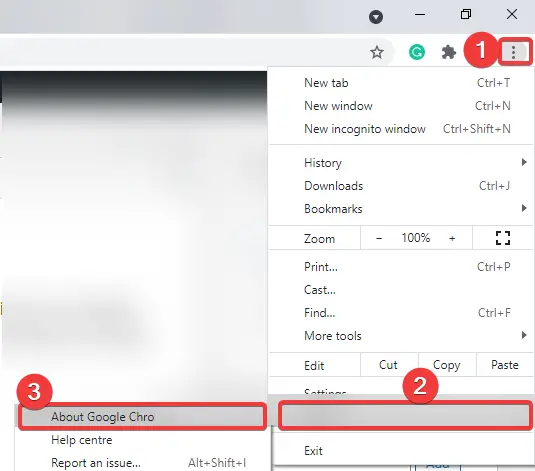 Launch Google Chrome and go to the three-dot menu.
Now, click on the Help > About Chrome option.
It will now search for the latest update automatically and install it.
After updating Chrome, restart it and go to the reCAPTCHA site to see if it is working fine now.
For Mozilla Firefox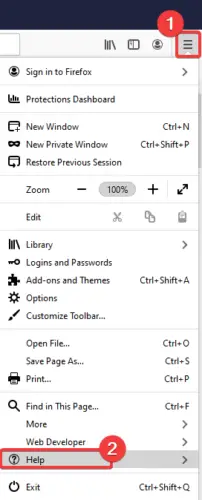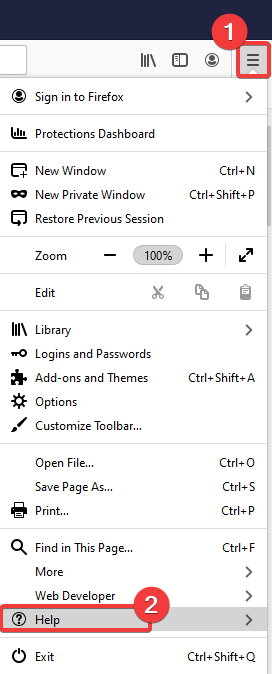 Open Firefox, go to its three-bar menu and click on the Help option.
Next, tap on the About Firefox option. It will check and download updates which you can install by clicking the Update button.
Relaunch Firefox and open the reCAPTCHA window and check if the issue is gone.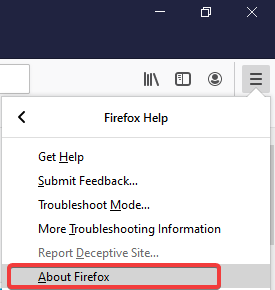 2] Disable your VPN or Proxy Service
A VPN service might be causing the reCAPTCHA not working error in your browser. Hence, try disabling the VPN application you use for some time and check if reCAPTCHA starts working in your browser. If it does, your VPN was the one causing the issue.
In a similar way, disable proxy service if you use one and see if the reCAPTCHA not working problem still persists.
3] Reset IP address
In an unfortunate case where your IP address has a negative reputation and is detected as suspicious, resetting your IP address may help you resolve this issue. This solution seems to work when reCAPTCHA is not working in any of your web browsers. Here are the steps to reset the IP address on your Windows 10 PC:
Firstly, open CMD with administrator privilege; for that, search for CMD and open the app using the Run as administrator option.
Now, enter the following commands one by one in CMD:
netsh winsock reset
netsh int ip reset
ipconfig /release
ipconfig /renew

When all the above commands are completely executed, restart your web browser and visit the reCAPTCHA page to see if it is working fine now.
4] Check for malware on your PC
You might be facing this issue if your browser is infected with some kind of malware like trojan, adware, browser hijacker, etc. So, scan your PC for malware and remove it from your PC. You can use free Antivirus Software that provides you protection against malware.
After doing so, uninstall your web browser completely using a free uninstaller program. Then, download the installer for your web browser from the web and reinstall it on your PC.
Launch your browser and check if reCAPTCHA is working properly.
5] Reset your browser
If nothing works, you may need to reset your Edge, Chrome, or Firefox browser to its original default settings.
Hopefully, this guide helps you fix the reCAPTCHA issue.
Does reCAPTCHA work on all browsers?
ReCaptcha will actively look at the browser version before allowing you access. This is applicable to all browser versions, not just Chrome, Edge, Firefox.
Can you bypass CAPTCHA?
In some cases, simple CAPTCHAs can be bypassed using the Optical Character Recognition (OCR) technology that recognizes the text inside images, such as scanned documents and photographs. This technology converts images containing written text into machine-readable text data.
Now read: Browser extensions to Bypass or Automatically fill CAPTCHA.