On booting to your Windows desktop, if you see a Transparent or Translucent box floating on the desktop, then this post will help you troubleshoot the issue. This issue has been noticed by some Windows 11 users, but Windows 10 users too may have seen it.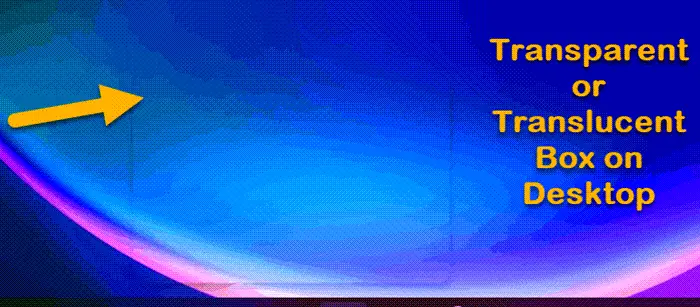 Fix Transparent or Translucent Box on Screen in Windows 11
The Translucent Box on Screen in Windows 11 usually appears when you click the icon on a Taskbar. All you see is a fading box with an outline and no other options. Let's find out how to fix this problem and restore normalcy.
Restart Graphics Driver
Restart Windows Explorer
Reinstall Display Adapter
Disable Task View
Even after following the above-mentioned solutions, the problem continues to persist then, drop feedback to Microsoft via the Feedback hub app.
1] Restart Graphics Driver
Press Win+Ctrl+Shift+B to restart Graphics Driver and see if that helps.
2] Restart Windows Explorer
Hit the Search button on Windows Taskbar, type Task Manager and select it from the list of options displayed.
When the Task Manager window opens, switch to the Processes tab and look for the Windows Explorer heading.
When seen, right-click it and choose the Restart option.
Check if the problem is solved.
3] Reinstall Display Adapter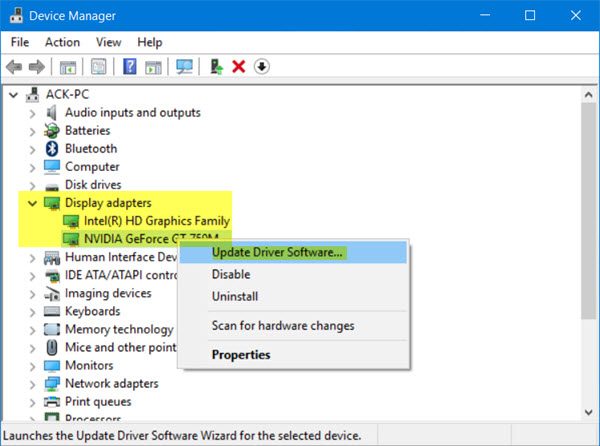 You need to update your display driver and see if that helps:
Expand the Display Adapters
Look for your Display/Graphics Driver
Right click and select Uninstall
Restart your computer.
After restart the driver will be automatically installed.
Check if the issue has been resolved.
If the issue started after recently updating the driver, maybe you want to consider rolling it back.
Related: Fix Ghost Boxes on Windows 11 Desktop
4] Disable Task View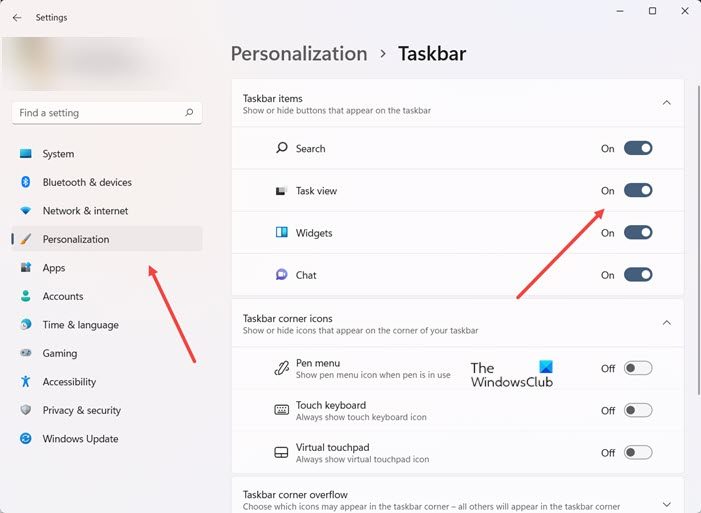 Open Windows 11 Settings
Choose Personalization from the left panel.
Then, switch to the right and expand the Taskbar heading on the right.
In the next window that appears, toggle off the option for Task view.
Restart the system and check the problem is fixed.
What is the difference between Taskbar and Task Viewer?
Task View is a button located on the Taskbar, to the right of the Windows Start Menu button. Clicking this the icon opens programs across the screen, like a set of index cards. It also allows you to quickly view the programs that are currently open and running.
TIP: WindowTop lets you pin a window on top, make it dark or transparent
What is a Microsoft Display Adapter?
As the name suggests, Microsoft Wireless Display Adapter provides a way to sling your screen (with audio) from your computer or a PC to a TV. The adapter is attached to your TV or projector using HDMI and is powered by USB.
Read: How to remove Ghost Touch bubbles from Windows tablet.