This post features solutions to fix the 0x800CCC90 Outlook error. This error can occur when users have added multiple POP3 accounts to their Outlook profile and an account is unable to send or receive emails. Usually, it's an issue with the mail server  and the error message reads:
Outlook Send/Receive Progress: Receiving report error (0x800ccc90): Your incoming (POP3) e-mail server has reported an internal error.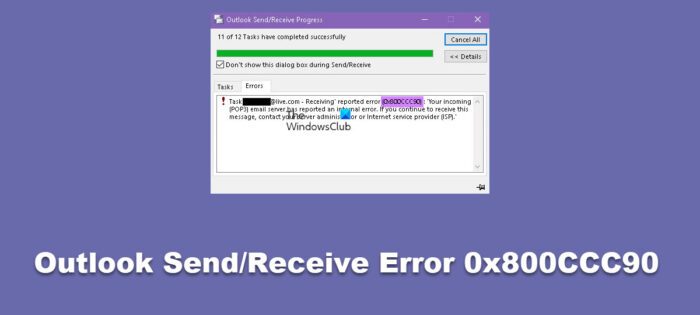 What causes 0x800CCC90 Outlook error in Windows 10/11?
It's a very unusual error, and there is no specific reason why it may occur. However, here are a few possible reasons this Outlook error might occur while sending or receiving emails:
Restriction in the number of POP3 connections

Port blocked by ISP

Incorrect login credentials

Hindrance due to an external application
Fix Outlook error code 0x800CCC90
You can fix the Send/Receive Error Code 0x800CCC90 in Outlook by following these suggestions:
Create new Send/Receive groups

Use the Outlook Inbox tool

Remove and re-add your account

Repair Outlook
Now let us see these in detail.
1] Create new
Send/Receive

groups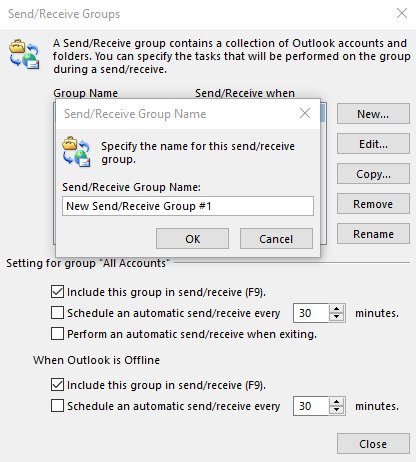 To fix Outlook error code 0x800CCC90, divide your POP3 account into smaller groups. Further, connect to these groups separately. Doing so will ease the process of sending and receiving emails. Here is how you can do it:
Open Microsoft Outlook, navigate to the Send/Recieve tab and click on Send/Recieve Groups, followed by Define Send/Recieve Groups.
Click on the New tab and enter a name for the group in the Send/Recieve Group Name box.
Add an account to the created group and check the box that says Include the selected account in this group.
Also, check the boxes beside Recieve Mail Items and Send Mail Items.
Click on Download complete item including attachments and select OK.

Now to send and receive emails using the created group, click on Send/Recieve and then on the group name to transfer the emails.
2] Use the Outlook Inbox tool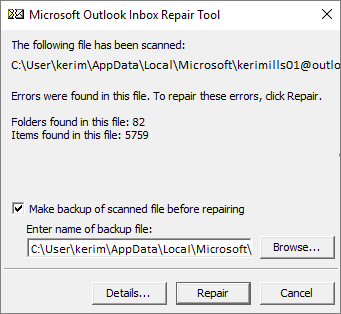 Microsoft Outlook offers an inbuilt Inbox Repair tool. This tool scans all Outlook data files and checks if they function correctly. Here is how to use it:
Navigate to the following folder according to your Outlook version.


2021/19: C:\Program Files (x86)\Microsoft Office\root\Office19

2016: C:\Program Files (x86)\Microsoft Office\root\Office16

2013: C:\Program Files (x86)\Microsoft Office\Office15

2010: C:\Program Files (x86)\Microsoft Office\Office14

2007: C:\Program Files (x86)\Microsoft Office\Office12

Launch the EXE file and select Browse to choose the .pst file you want to scan.
Once you've selected the Outlook Data file, click on Start.
If it scans any errors, click on Repair to fix them.

Once the procedure is complete, launch Outlook using the Outlook Data file you just repaired.
3] Remove and Re-add your account
If the error isn't fixed, try removing and re-adding your Outlook account. Doing so can fix temporary bugs and issues you might be facing. Here is how to remove your account:
Open Outlook and click on File.
Click on Account Settings, select the account you want to remove and click on Remove.

Now, add that account and check if the issue persists.
4] Repair Outlook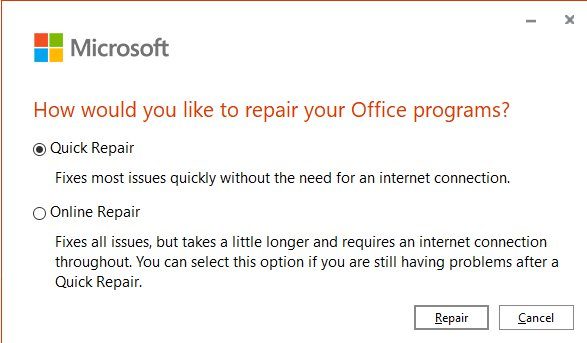 If none of these steps could help you, consider repairing Outlook. It has been known to help most users get over this error. Here's how to do it:
Press Windows Key + I to open Settings.
Click on Apps > Apps & Features.
Now scroll down, click on the office product you want to repair, and select Modify.
Click Online Repair and follow the instructions on-screen.
Similar Outlook errors during Send/Receive operation:
0x8004060c | 0x80042109 | 0x800CCC13 | 0x8004102A.
How do I fix error 0x800ccc92 in Outlook?
The
error 0x800ccc92 in Outlook
makes users unable to send or receive emails. This issue mainly occurs if the user has entered the wrong login credentials. However, making some changes in the server settings might fix the problem.
How do I repair a PST file?
The
Outlook Data File
, also known as the .PST file, contains messages and other items backed up on your device. It is also known as the Inbox Repair tool and can diagnose and repair errors. To repair a PST file, follow the steps mentioned above.