Most Windows 11 or Windows 10 computers are configured to boot from their C or System drive. However, if your system is connected to a second hard drive and you find that it will not boot under these circumstances, then this post will help you.
Computer won't boot with second hard drive plugged in
If your Windows 11/10 computer won't boot with second hard drive plugged in, then first make sure the drive is working properly and there are no issues with it. Having done that, try these suggestions:
Check connections physically
Change Boot Sequence
Delete boot.ini files
Update HDD Drivers
Run Windows USB Troubleshooter
Run Startup Repair
Let's proceed further.
1] Check connections physically
It's quite possible that you left a loosened cable while installing the new drive. To check this, shut down your PC, unplug the power, and open the case. Make sure that there are no loose cables. Hard drive mainly has 2 cables:
If either of them is not connected well or loose, the BIOS won't recognize the drive, and the computer won't be able to use it for booting.
2] Change Boot Sequence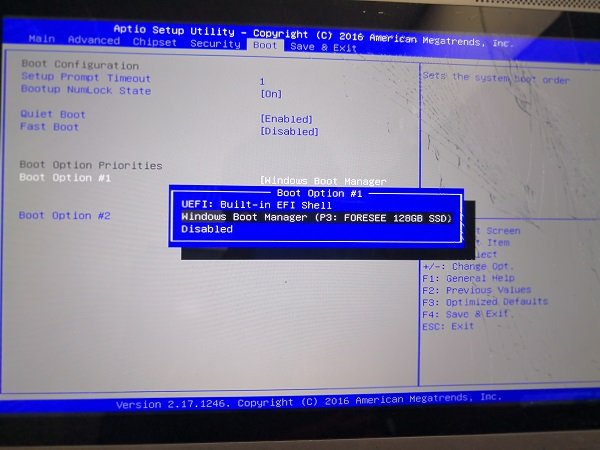 Boot into the BIOS and check the boot order. If USB is ranked higher in the boot sequence, it can cause this problem. You'll experience a similar issue when you'll try to connect other USB hard drive to your PC. So, make sure to move USB-HDD or USB below the original Hard drive. Thereafter, reboot and check if the issue is resolved.
3] Delete boot.ini files
Try connecting your external hard drive to another system, open File Explorer and see if you can find any hidden files stored in the root directory. For example, if you see a boot.ini, Windows will recognize your USB as a boot device. Delete this file.
It's been observed that when you copy files between computers or other devices some hidden system files could get copied to the external drive and therefore result in an error.
4] Update HDD Drivers
Update your device drivers to the latest versions available. You may download the drivers directly from the manufacturer's website.
5] Run Windows USB Troubleshooter
Connect the hard drive to another Windows 11/10 computer and run Windows USB Troubleshooter and see. It will automatically check for and fix problems if any.
5] Run Startup Repair
If your Windows fails to load or if it starts up, but crashes, try running Automatic Repair. It fixes most of the Windows 11/10 boot problems.
Post that may help you if your computer does not boot:
All the best!