Antivirus is software that protects users' computers from malicious attacks. There are plenty of malicious websites on the internet that inject malware or malicious code into the users' systems. If you have installed an antivirus on your system, you can surf the internet without worrying about this. In this article, we will see what is RAV antivirus. We will also explain how to remove it, should you wish to.
What is RAV antivirus?
As the name implies, RAV is an antivirus software. It is developed by ReasonLabs. RAV Endpoint Protection is an MVI (Microsoft Virus Initiative) certified anti-virus software. Hence, it is genuine software and not a security threat. If you want to download RAV antivirus software, you can contact them by visiting their official website.
But if another fraudulent program that uses this name, gets installed on your system without your permission, it becomes a matter of concern. The users who found it on their computers could not identify whether it was the genuine RAV software or a malicious program that was misusing the fair name of this software.
How did RAV antivirus get installed on my PC by itself?
The only way the legit RAV software can get on your PC is if you downloaded and installed it after downloading it from its official website at reasonlabs.com.
There are many ways by which a malicious program, fraudulently using the name of reputed programs, can get installed on your system:
When you visit a malicious website
When you click on a malicious link in your email
When you install a program that bundles software.
When you surf the internet, you visit many websites. The website that you visit may be safe or malicious. If you have an antivirus on your system, you are safe because antivirus blocks malicious websites. When you visit malicious websites, you may see messages like:
Your computer is infected. Run an antivirus scan now!

Your computer might be infected. To remove virus, contact these numbers!

Many junk files are detected. Clean junk files now!

Congrats! You are a lucky winner. Claim your prize now!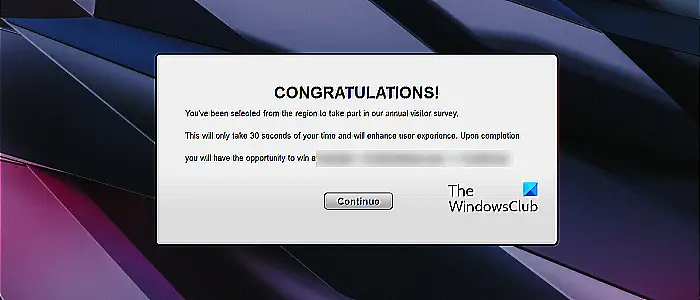 The above messages are not the exact messages but you may see the messages like the above messages. Users who are not aware of cybersecurity and cyberattacks can click on the links displayed on such websites. As they click on the links, either a PUP software is installed on their systems or a malicious code is injected into their systems. The same thing happens when you click on the links provided in the malicious emails.
When you install a program from an untrusted website, the chances of its being malicious are high. Some programs install other programs additionally without the knowledge of the user.
Is RAV antivirus genuine or malware?
RAV antivirus is genuine legit software from Reason Labs. If you downloaded it from reasonlabs.com and installed it, you can be sure it's genuine and safe.
But if you find a program, that misuses the name of RAV antivirus fraudulently, on your system but you have never installed it, you should take immediate action as it may be a malware.
There are multiple ways to check if a file or software is genuine or malicious. Some of these methods are explained below:
By scanning the file with an antivirus
By scanning the file with online free scanners
By viewing the file signature
You can run a full system scan with Windows Defender to see if your system is infected or not. Online scanners such as VirusTotal are also good to know whether a file or software is infected or not. To view the file signature, follow the instructions provided below: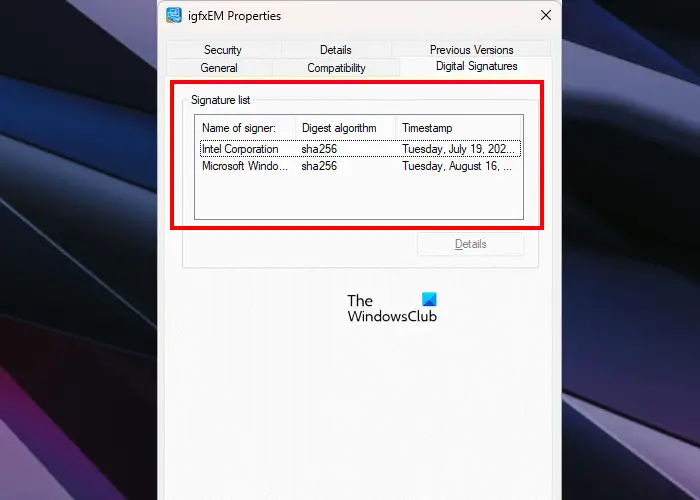 Open the Task Manager.
Look for the RAV antivirus process under the Processes tab. If you do not find it there, go to the Details tab.
Right-click on the RAV antivirus process and select Open file location. File Explorer will open.
Right-click on the highlighted file in File Explorer and select Properties.
View the file signatures under the Digital Signatures tab.
If the signer is not genuine, you should remove the program immediately.
Read: Identify & avoid scams that fraudulently use the Microsoft name
How to remove an installed program?
There are many ways to uninstall a program from Windows 11/10. You can use any method.
When you uninstall a program from Windows 11/10, some traces are left behind in some cases. It is recommended to remove such traces after uninstalling a program if you want to completely get rid of it. In such cases, you can use free uninstaller software.
If you cannot remove the residual files or uninstall it, you can do one thing, boot in Safe Mode and then uninstall the software by following this procedure.
If the above steps fail, you can perform a System Restore. System restore is a tool developed by Microsoft that helps users protect their computer software. By default, it is turned on. If it is turned on, it automatically creates restore points. These restore points are used to take the system to the previous working state in case a problem occurs.
When you install a program on your system, Windows automatically creates a restore point. Open the System Restore tool and use the restore point which was created on the date after which the program was installed on your system. If you do not know the exact date, you can use the oldest Restore Point. But remember, this action will uninstall all the programs installed after that date. Restore your system. This will fix the issue.
How do I remove RAV Antivirus from Windows 11?
Every antivirus has the option to remove it via Settings or Control panel. Sometimes, you need to disable antivirus temporarily first. In such cases, you can use this option in your antivirus. RAV antivirus should also have such an option. If you do not know how to disable it, contact their customer support.
Read: AntiVirus Removal Tools & Uninstallers for popular AntiVirus programs
Do I need RAV antivirus?
Because cyberattacks are increasing day by day, it is necessary to have an antivirus installed on your system. Windows 11/10 has a pre-installed antivirus, Windows Defender. It is a good antivirus that is provided by Microsoft for free. If you want, you can go for third-party antivirus software like the ReasonLabs RAV antivirus.
Read next: Is Wave Browser safe or malware? How do I uninstall it?