There is a myth among many entrepreneurs that cybercriminals and hackers do not target small businesses. That's why they do not take crucial steps to make their businesses secure. This mistake costs high to many startups. The reality is far away from this myth. Cybercriminals focus more on small businesses than larger ones. This is because small businesses lack many essential security measures. In this article, we will discuss the best cybersecurity practices that can protect small businesses from cyber attacks.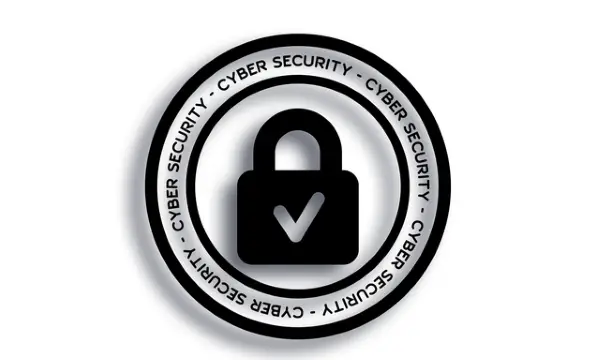 What is a Cyber Attack?
A cyber attack is an attempt to have unauthorized access to computer systems and networks. Such attacks aim to destroy, disrupt, disable, or control the computer systems and steal, delete, or manipulate confidential data. The person who carries out a cyberattack is referred to as a cybercriminal. Cybercriminals can launch a cyber-attack from anywhere and have several attack strategies.
Why do Cyber Attacks Happen?
The primary aim of cyber attacks is to cause damage. However, there are also other objectives of cybercriminals, including the following:
1] Financial Gain
Financial gain is one of the most common reasons for cyber attacks. Hackers or cybercriminals aim to steal the confidential data of people including credit card numbers, internet banking passwords, etc. Some cybercriminals inject malware or virus into computer systems and block the access of authorized users. Then they demand a particular amount of money to unlock the computer systems or remove the malware or virus. Other cybercriminals aim to gather valuable corporate data, like propriety information.
2] Disruption and Revenge
Sometimes financial gain is not the motive of the cybercriminals. They want to either disrupt the reputation of an organization or get revenge. Such attacks often target Government bodies or non-profit organizations. If you search on the internet, you will get many examples of such types of cyber attacks.
Why do Cybercriminals Target Small Businesses?
There are many reasons for increasing cyber attacks on small businesses. Small businesses or startups are easier targets of cybercriminals because of the lack of resources. We are listing here some reasons why small businesses are more prone to cyber attacks.
1] Lack of IT Department
If you want to set up a separate IT cell in your organization, you need to hire top IT professionals because they have years of experience in handling various cyber attacks. Also, they know the best ways to protect an organization from such attacks. Hiring the top professionals requires good capital. But startups have limited resources due to which they fail to set up an IT department in their organization.
2] Lack of Security
Less security means more opportunities for hackers or cybercriminals. Many small businesses do not have enough capital to invest in cybersecurity like antivirus software for all their employees' computer systems. However, the cost of security software is much less than the cost of a data breach. An antivirus program adds an extra layer of security to your system. Hence, the lack of an antivirus program makes it easy to hack a computer system.
What are the Best Cybersecurity Practices for Small Business?
How can you protect your small business from cybercriminals? Is there any solution? Yes, there is. We are sharing here the best cybersecurity practices that will help you protect your business from cybercriminals and hackers.
1] Use a Firewall
A firewall is one of the primary defense practices that protect your computer system from malicious attacks. Windows 10 comes with a firewall protection feature. You might have seen that some software asking you to disable your firewall or whitelist them in your system's firewall if you want to access all their features. Such software may contain malware or virus that your system's firewall is blocking. Hence, it is always advised to download software only from the trusted websites. You should have a firewall on all your employees' computer systems. If your employees are working from home, make sure that they have not disabled the firewall on their systems. If they do not have a firewall, provide them with a good antivirus program that comes with firewall support.
2] Educate All your Employees
If your employees know about all types of cyber attacks and the strategies to minimize the risk, your business will become less prone to such attacks. You can provide them with some security tips that they should take care of while surfing on the internet, such as:
3] Invest in a Good Security Technology
An antivirus program is a must-have for all businesses, especially for the smaller ones. Antivirus software is one of the best defenses against viruses, malware, and other types of cyber threats. This is an easy cybersecurity practice that you can implement in your business. Install antivirus software on all the computer systems of your organization. Generally, viruses and malware enter your system if you visit malicious websites. Antivirus software blocks all such malicious websites and prevents the risk of malicious attack.
4] Use Only Trusted Web Browsers
Never install any third-party web browser on your computer systems. Firefox, Chrome, Edge, and Safari are among the most trusted web browsers. These web browsers come with anti-phishing and anti-malware technology that protects you from cyber attacks. When a user visits any harmful website, these web browsers display a warning message on the screen. This lets the user know that the particular website is not safe to visit.
5] Secure your Wi-Fi Networks
Securing the Wi-Fi networks is another best cybersecurity practice for small businesses. Because Wi-Fi involves the transmission of data over the air, anyone in proximity can try to access your network. Therefore, always set a strong password to your Wi-Fi network. It will be more beneficial if you make it hidden or encrypted. To hide your Wi-Fi network, you have to enable SSID broadcast on the Wi-Fi router. This protection tip can help your organization's confidential data from being compromised.
6] Use Multi-factor Identification
Always use multi-factor authentication on your employees' accounts. The multi-factor identification adds an additional security layer to a person's account and protects the data from being leaked. Enabling multi-factor identification, hackers cannot access your account even if they know your password. They have to verify additional steps. The two-step verification process in Google accounts is an example of multi-factor identification.
7] Keep changing the Passwords
We know that your employees have pain in changing their passwords regularly, but it is among the best security practices. If you change your passwords regularly, you will limit the account breaches. Also, changing a password prevents constant access to third-party apps and software. Apart from that, no person can guess what your password be.
8] Backup all the Data Regularly
You have read above in this article that cybercriminals aim to destroy the confidential data of an organization or lock the computer systems and demand a high amount to unlock. Therefore, you should backup all your crucial data regularly. If you have a backup, you need not worry about your data being destroyed by a hacker.
Cybercrimes are increasing day-by-day. Therefore, every employee of your organization must give cybersecurity practices the primary importance. Because you are the owner of your small business, you should keep yourself updated on the latest trends in cybercrimes and cybersecurity technologies.