Private browsing in web browsers helps users to keep their browsing history private. You can enter into private browsing or incognito mode by giving a specific command to your web browsers, like Ctrl+Shift+P in Mozilla Firefox and Ctrl+Shift+N in Google Chrome and Microsoft Edge. On giving these commands, the web browser launches a separate window where you can surf the internet privately without leaving any traces. You may have a question here, "Is incognito mode really private?" If yes, "How safe is it?"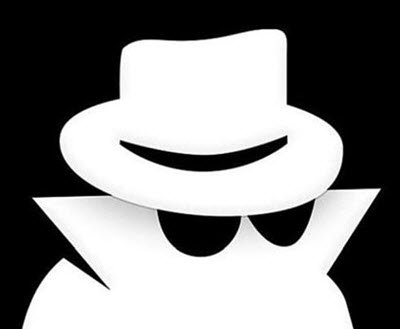 How does Private Browsing work?
Before we begin, let's see how Private browsing or Incognito mode works? When you surf on the internet, web browsers save your browsing data like history, login usernames, etc., to provide you with a smooth and faster browsing experience.
Let's understand this with an example. When you log into your Gmail account for the first time in normal mode, you have to enter your username and password. When you visit Gmail again in normal mode, you need not enter your username because the browser already has it. You just have to click it and enter your password. How does it happen? Every website uses Cookies that track the users' behavior. Cookies save the general information of the users. Your data will not be cleared even when you exit browsing in normal mode. That's why when you search for a particular product on eCommerce platforms, they start showing you similar products every time you land on their website.
Read: What are SuperCookies or Browser Independent Cookies?
Private web browsing clears all your data, including your browsing history, cookies, etc., on exiting. Every website you visit in private or incognito mode treats you as a new visitor, even if you have visited it before in incognito mode.
Is Private Browsing really Private or Safe?
Private mode is safe in some cases. Let's see when you should use the private browsing mode.
1] Logging into your Account on another Computer
Private or incognito mode is a must when you use another person's PC or a cybercafe to log into your accounts. Since every session in private browsing is a new session, you need not bother if you forget to log off your account because when you close the private window, the session will automatically be logged off. Hence, private mode protects your account information from getting leaked.
2] Researching delicate topics
Incognito mode is also helpful when it comes to researching delicate or sensitive topics. If you are using normal mode, you have to clear all the browsing history after each session which can be frustrating. However, if you use a private window, you need not perform such tasks as it will clear the history automatically. In this way, incognito mode helps protect confidential information. No one can view what you have searched on the internet.
3] Gift Shopping
When you have a shared computer, the best way to shop for gifts is the private mode. By clearing all your browsing history, the incognito mode protects your surprise from getting spoiled. Moreover, you can be sure that you get the best rates which are not influenced by your previous browsing..
4] Logging In Different Accounts
Logging into a personal account may not be allowed in some scenarios. But, you can log in to your personal account in private mode without letting the authorities know about it.
Misconceptions about Private Browsing
Many people think that incognito mode is completely private and it protects their privacy entirely. It is only a misconception. Here, we are listing some common myths about private browsers that many people have.
The Government cannot track the user.

User's PC stay protected from viruses and malware.

IP address remains hidden on different websites.

Private browsing blocks ad tracking.

The user remains offline even after logging into social media accounts.
1] The Government cannot Track me
Many people think that the Government cannot trace their identity when they surf privately. This is only a myth. There are many ways by which the Government can reach you if you do something illegal. When you surf online, you are connected with an ISP of your area, which helps the officials track your location.
Read: How to avoid being watched through your own Computer?
2] No virus can attack my PC
Many people think that private mode protects them from virus and malware attacks. It is not true because malware and viruses can enter your PC through a software download, phishing email, etc. To protect your PC from virus and malware attacks, you should have a good security software.
Read: What does Private or Incognito mode do and not do?
3] Websites cannot view my IP Address in Incognito
This is not 100% true. If you search "What is my IP" in incognito and standard mode, you will get the same results. This means that websites can view your IP address in private mode also. Using a VPN would be a good option if you want to hide your IP.
Read: What is a VPN, and Why should we use a VPN?
4] Ads cannot Track me in Private Mode
Since cookies are deleted after exiting private browsing, many people think that ads cannot track them. When you surf in incognito mode, the browser saves cookies in a temporary mode, allowing ads to track you during your entire private browsing session.
Read: What is Web Tracking? What are Trackers in browsers?
5] Signing in Incognito Does Not Show Me Online
You may think if you sign in to your Gmail or other social media accounts in private mode, no one will see you online. This is not true. It does not matter whether you have signed into your account in normal mode or incognito mode; others can always spot you online.
Difference between Private mode and Clear browsing data on exit
In your regular browsing mode, you may have some addons, extensions, themes, etc installed and you can use them. They may track your activities. The data is deleted when you exit the browser.
When you use the private browsing mode, the browser is loaded in its original form, typically without the installed addons, extension, themes, etc. The data gets deleted when you exit the browser. This mode doesn't save data to disk but keeps it in memory during the current session.
Conclusion
Private browsing is safe to use in some circumstances, but it cannot provide you with complete privacy protection. If privacy is your concern, you can try other web browsers like Tor or use a VPN network instead. The Tor browser or a VPN network helps you hide your IP address. This facility is not available in private or incognito mode.
Read next: How to find out if someone was snooping around on your computer?