You may have noticed that in some cases your folders in Windows 11/10/8/7/Vista may become unresponsive and take quite a bit of time to display their contents and the green progress bar in the address bar loads slowly. At times it may even display a Working on it message along with the green bar.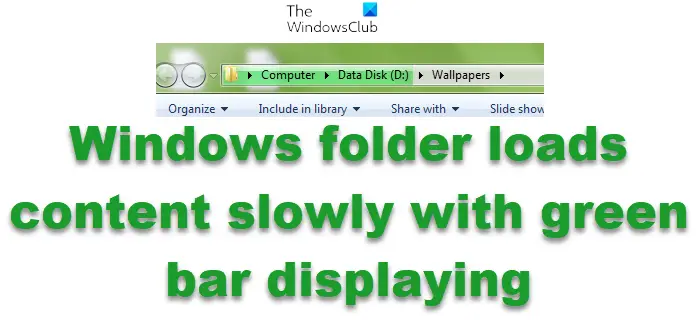 This happens when your folder may have a lot of large documents or images or music or video files.
Windows folder loads content slowly with green bar displaying
To optimize such folders, so that they load and display the contents faster, you may try the following:
Right-click on the folder > Click Properties >  Select Customize tab
Now under:
What kind of folder do you want?

Optimize the folder for:
Select from the drop-down menu the type of files the said folder predominantly holds. You may select from General items, Documents, Pictures, Music or Videos.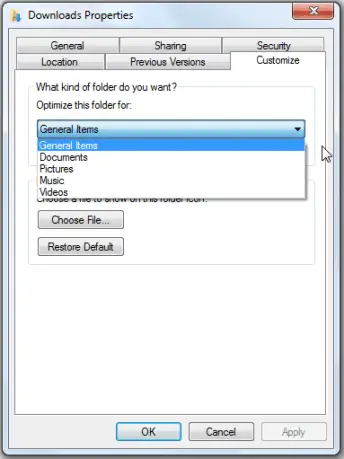 If you wish to apply this template to all the folders, also select the Also apply this template to all subfolders check box.
Click Apply > OK.
Next, open File Explorer Options and under the General tab, press the Privacy – Clear button.
You may also delete the File Explorer cache which is located here:
C:\Users\<username>\AppData\Roaming\Microsoft\Windows\Recent\AutomaticDestinations
You will now see that the contents of your folder will load and display faster.
PS: Some users have reported that disabling Cortana helped them. You may create a system restore point first and then try to disable Cortana and see if it helps you.
You can similarly fix a slow loading Downloads folder.