When you open any folder in Windows 10/8/7 display, File Explorer will typically display the following details about the objects – name, date modified, Type, Size, etc. But if you wish, you can display additional information or details about the objects, be they document files, image files, video files, or folders.
Add columns to all folders in Windows 10 Explorer
This post shows how to choose folder details to display and show additional information in Windows File Explorer columns, in Windows 10.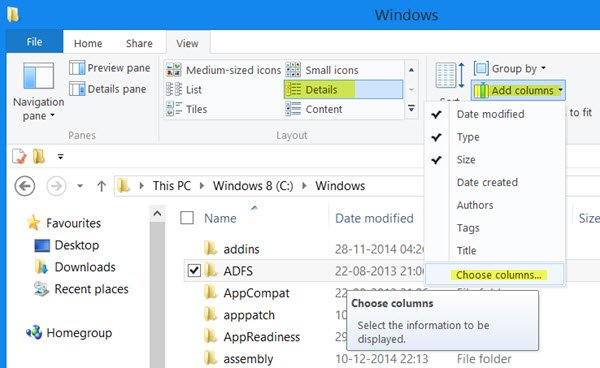 To add columns to all folders in Windows 10:
Open File Explorer
Make sure that you have set its Folder View to display Details.
Next click on the Add columns button.
From the drop-down menu which appears, you can select some additional file attributes to display.
If you need to see all the information that can be displayed about the file, click on Choose columns to open the following Choose Details box.
Here you will be able to select the details that you wish to display for the items in this folder like Account Name, Album artist, Authors, Date acquired, date archived, Document ID, Folder path, Tags, Title, Word count and so on
Selecting these entries will also let you Sort or Group the objects using these attributes.
You can also arrange the column order by using the Move up or Move down buttons and set the width of the columns.
Once you have done this, you will have to open Folder Options. To do this, you will have to click on Options > Change folder and search options.

Under the View tab, click the Apply to Folders button.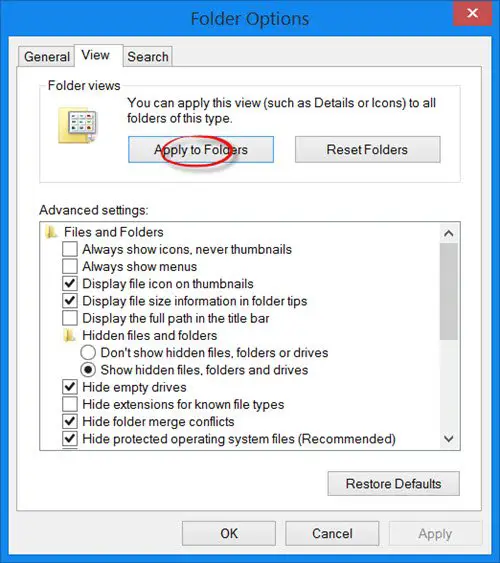 This will apply this folder view to all folders of a particular type.
Hope this helps.
Check this post if you want to change file attributes and this one if Windows forgets Folder View settings.