Some Windows users may receive an error while trying to rename their folders –  An Unexpected Error is keeping you from renaming the folder. The full message that you may see is:
An unexpected error is keeping you from renaming the folder.  If you continue to receive this error, you can use the error code to search for help with this problem.
The accompanying error codes could be
0x80004001: Not implemented
0x8007003B: An unexpected network error occurred
0x80007005: Unspecified error or Access is Denied
0x80070003: The system cannot find the path specified
and so on.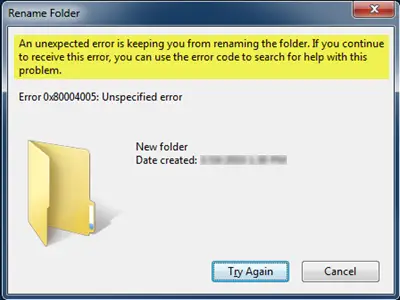 The statement of the error gives a perception that the user doesn't have rights to change the name of a specific folder. It could be due to a Group Policy setting on workplace managed systems. But that isn't the case users reported. The issue has been reported on different kinds of systems, including personal computers in which the user was logged on as an administrator.
An Unexpected Error is keeping you from renaming the folder
Obviously, the first step to counter this error should be to analyze whether the user has appropriate rights to the folder or not. Second would be to check it the issue persists with other files and folders across the machine. If yes, then restart the computer and check if it makes a difference, else proceed with the following suggestions.
Fix Error Codes 0x80004005, 0x80004001, 0x8007003B, 0x80070003
1] Run the Windows Files and Folders Troubleshooter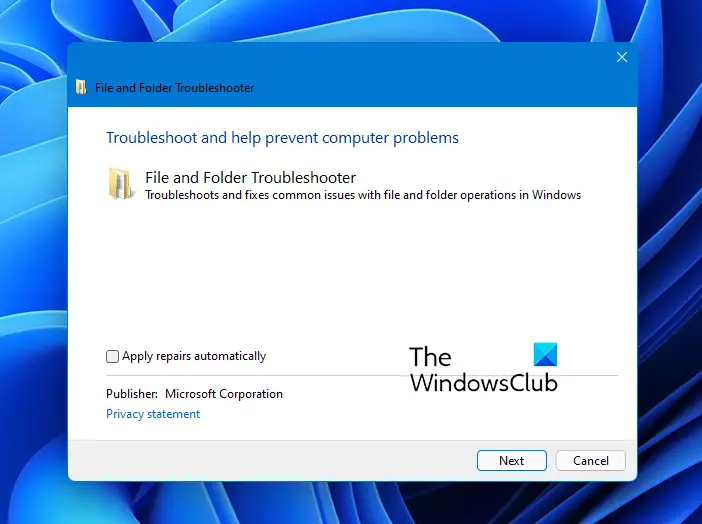 Run the Files & Folders Troubleshooter. Simply download the fix and run it on the system. Restart the PC and see if it has helped.
2] Take ownership of the folders
In a situation where an administrator has access to the folder but not other users, and the folder is not workplace managed, changing permissions of the folder could help others with access.
Right-click on the folder and click on 'Properties'. Among the tabs on the top, select the 'Security' tab and click on 'Edit'.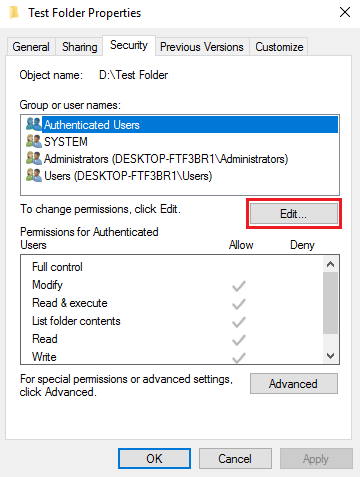 In the window that opens, if an administrator needs to Add users if they are not listed already and select appropriate permissions. Then click OK.
Or there is another easy way to take ownership of files & folders. Use our Ultimate Windows Tweaker to add a Take Ownership entry to the context menu. Then simply right-click on any folder or file and select Take Ownership.
3] Update Group Policy settings

If you as an administrator recently changed some Group Policy settings, you might want to force-update the settings. This applies to systems that are managed by the workplace, and you have rights to access the folders.
Press Win + X and select Command Prompt (Admin) from the menu that opens. In the command prompt window, type the following command and hit Enter:
gpupdate /force
Check if it helps.
Usually, the above-mentioned steps should fix the problem.
Hope something helps.
This post gives additional suggestions if you receive Access Denied error when accessing files or folders in Windows.