If you receive a The operation failed. An object could not be found error message when you click on the Send button to send an email in Microsoft Outlook, then this post may be able to help you.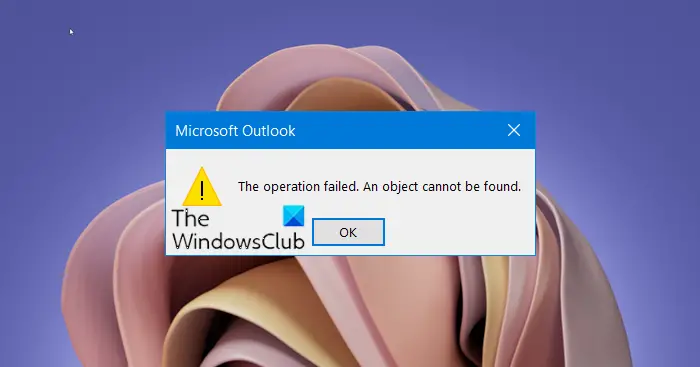 The operation failed, An object cannot be found Outlook error
If you receive such an error, here are a few steps you could try. I started receiving this error after I reconnected Microsoft Outlook to Outlook.com. In my case, I see this message randomly when I click on the button to Send the email. But when I click on the Send button again the second time, the email is sent. So in that sense, I can say I am a bit lucky.
If you wish to permanently fix this issue, you will have to (again) create a new Profile. To create a new profile, open your Control Panel, type Mail in the search box and click on the result – Mail that you see, to open the following box.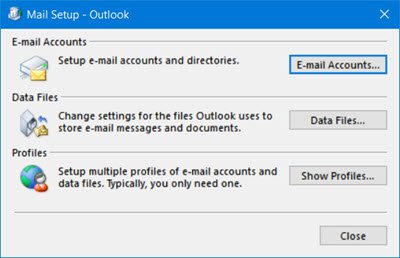 Click on Show Profiles and then on the Add button.
Give the profile a name and select OK.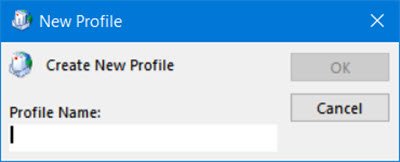 The following box will open, where you can set up your outlook.com as usual.
Click on the Add Account link to open the following wizard and fill in the details. Click on Next and follow the wizard.
If this does not help, you may want to repair that Outlook email account and see if that helps you. This process will enable network connection, search for the email account settings and log on to the server to confirm that all is fine.
This post has some more suggestions to troubleshoot issues after reconnecting Microsoft Outlook client to Outlook.com.
If you need more ideas, then this post will help you troubleshoot Microsoft Outlook problems like corrupt PST, Profile, Add-in, etc.