If the GPU details are not showing up in Task Manager in Windows 11 then this post will help you. Task Manager empowers users to monitor and manage system resources efficiently. But recently, some users have complained that their GPU isn't visible in the Task Manager.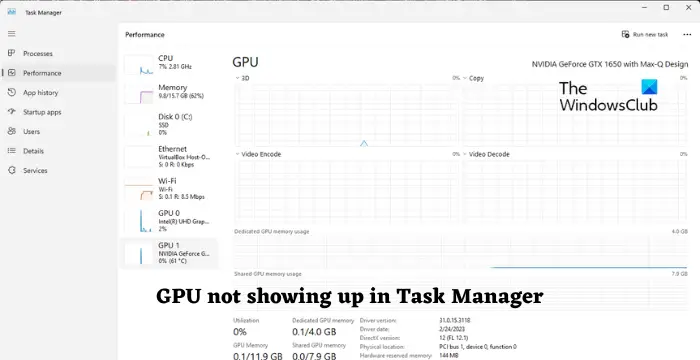 GPU not showing up in Task Manager in Windows 11
If your GPU is not showing in Task Manager, update your device's OS to the latest version available and restart your PC; if that does not help, follow these suggestions:
Update Graphics Drivers
Check BIOS Settings
Repair Corrupted System Files
Disable-Power Saving Mode
Check for hardware related errors
Now let's see these in detail.
1] Update Graphics Drivers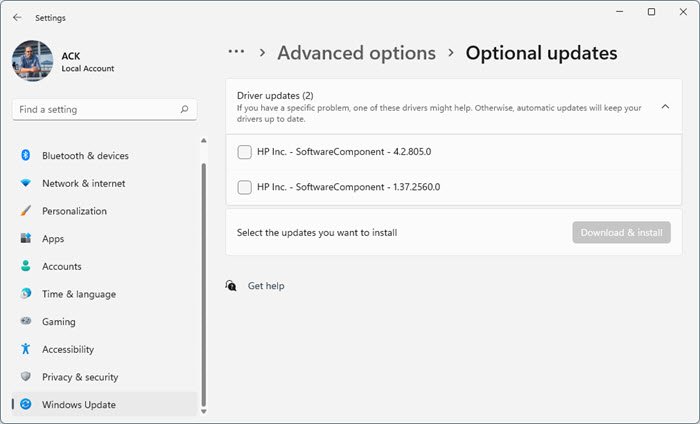 First, update your GPU's driver to its latest version. This is because outdated and corrupted graphics can be why GPU is not showing up in Task Manager. Here's how you can do it:
Open Settings and navigate to Update & Security > Windows Update.
Right under it, look for a clickable link— View optional updates.
Under Driver Updates, a list of updates will be available, which you can choose to install.
You can also use free Driver Update software or tools like AMD Driver Autodetect, Intel Driver Update Utility, or Dell Update utility to update your device drivers. NV Updater will keep NVIDIA Graphic Card Driver updated.
2] Check BIOS Settings
Misconfigured BIOS settings are another reason your GPU isn't showing in the Task Manager. Access the BIOS/UEFI settings during system startup and ensure that the integrated graphics or discrete GPU is enabled.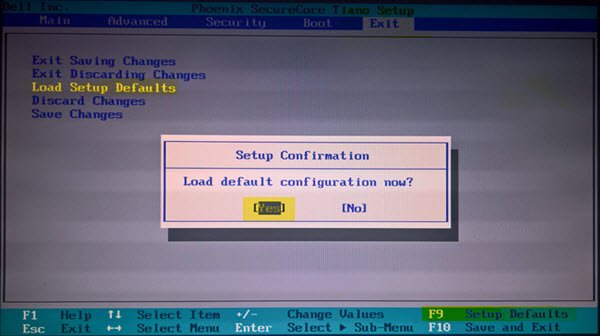 If it is already enabled, try resetting BIOS settings to their default values. This is because a corrupted BIOS can make your system malfunction.
3] Repair Corrupted System Files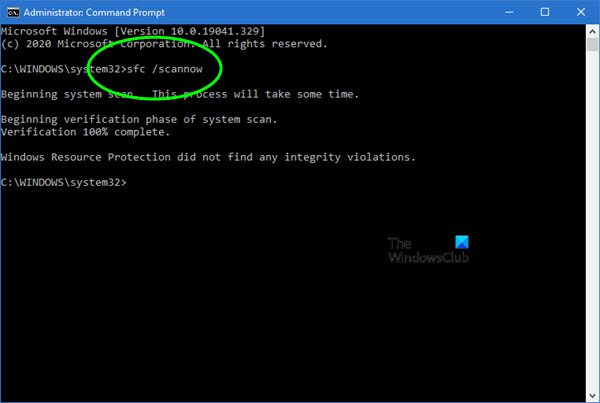 Your GPU may not show in Task Manager due to corrupted, damaged, or missing system files or system image corruptions. Run an SFC scan to repair these. Here's how:
Click on the Windows key and search for Command Prompt.
Click on Run as Administrator.
Type the following commands one by one and hit Enter:

sfc/scannow

Restart your device once done and check if the error's fixed.
Read: How to monitor GPU Usage using Task Manager
4] Disable Power Saving Mode
Next, turn off power saving mode as it may restrict the GPU's performance to save energy. Here's how you can do it:
Press Windows + I to open Settings.
Navigate to System > Power & Battery.
Next, select Balanced or Best Performance from the drop-down beside Power Mode.
5] Check for hardware related errors
Lastly, check your device for any hardware-related errors. To do so, you can run the Hardware and Devices Troubleshooter. However, if it also doesn't help, visit the service center of your OEM manufacturer.
Read: Task Manager shows wrong CPU usage
I hope that you find these suggestions helpful.
How do I show GPU in Task Manager Windows 11?
To show your device's GPU in Task Manager, right-click on Start, search Task Manager, and hit Enter. Expand the Performance section and click on your GPU. However, if your device has multiple GPU they'll be labeled GPU 1, GPU 2, etc.
How do I fix GPU not showing in Task Manager Windows 11?
To fix GPU not showing in Task Manager on your Windows device, update the graphics drivers and check BIOS settings. However, if that doesn't help, consider checking your device for hardware damage. If it has a removable GPU, try reattaching it and see if it helps.