What should one do if Google Maps does not work properly in the Chrome browser on Windows 11/10? Now and again, we all find the need to use a mapping tool, and more than usual, most of us find ourselves using Google Maps. When it comes down to mapping services, Google Maps is the granddaddy. Since the Google Chrome web browser is the most popular today, it's safe to say that if many folks use Google Maps, they'll be doing so through Google Chrome rather than another tool. However, what happens when Maps fails to work adequately in Chrome?
Google Maps not working on Chrome
Many users have complained about this problem recently, so we took the time out to come up with a way to get the problem under control. Here's what you need to do if Google Maps is not working on Chrome:
Sign out Google account and sign in
Use Incognito mode
Clear cookies and cache
Disable browser extensions
Reset Google Chrome
Use an alternative browser
1] Sign out Google account and sign in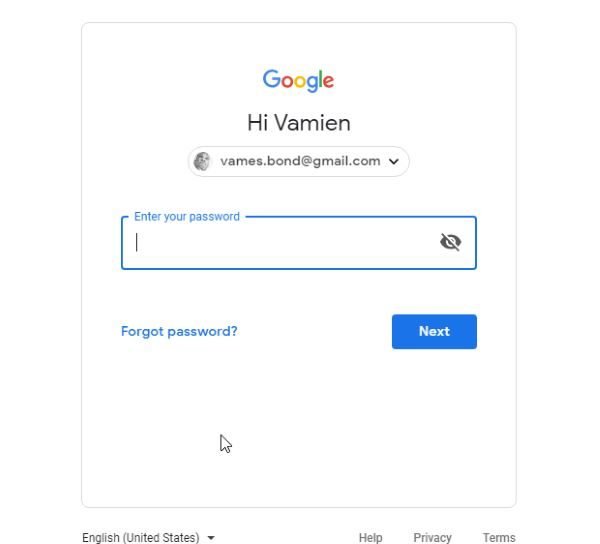 The first option to take is to sign out of your Google account if you're already logged in. This will determine if there's an issue with your Google account, so sign out by clicking on the profile icon, then select Sign Out from the dropdown menu.
After that, visit Google Maps again to see if it works. Finally, log back into your account to see if things are still up to scratch, and if such is not the case, then you'll have to use Google Maps while logged out for the time being.
2] Use Incognito mode
For those who might not be aware of some things, browsing in Incognito mode means extensions in Chrome will not be active. In some cases, an extension might be the reason why Chrome is not working as it should, and probably why Maps is failing to perform well.
The best way to deactivate extensions is to fire up Chrome in incognito mode and then use Google Maps. To do this, click on the Menu icon, then finally, select New incognito window.
After doing so, launch Google Maps, and if it works just fine, then it simply means an extension is the root of your problems, which leads us to our next solution.
3] Clear cookies and cache
A web browser is not the same without cookies, and that's the truth. If the cookies and the cache are not working as they should, then web pages will likely fail to work accordingly.
What we'll need to do in a situation like this, is to clear the cookies and the cache, then start from scratch. In order to get this done, users are required to hit the Menu button, and from there, choose the option that says Settings. The next step, then, is to choose Advanced, and after that, Clear browsing data.
Finally, the user must set the range to All Time, then click on Clear Data to complete the process. If you have a lot of data, it may take up to a minute or more. Furthermore, speed depends on the performance of your computer as well.
4] Disable browser extensions
You'll need to locate the extension that is causing all of this ruckus, and the best way to do this is to disable browser extensions, then fire them up again one after the other.
To get the job done, click on the Menu icon, then Tools, and finally, Extensions. From here, the user should see a list of all the installed extensions for Google Chrome. Look out for a blue switch beside each extension, and simply click on it to disable.
Now, what you'll need to do now, is launch open Google Maps to see if it works. If it does, please activate one extension, reload the Maps page, and repeat this process for each until you've come across the culprit.
5] Reset Google Chrome
Resetting the Chrome web browser should be one of the last roads to take, and we hope you'll never have to drive on it. Now, if there is no other choice, we suggest clicking on the Menu icon, then select Settings > Advanced > Reset Settings, and finally, hit the button that says Reset.
6] Use a different web browser
If your browser does not support Google Maps API then you may see an error message – You are using a browser that is not supported by the Google Maps JavaScript API. Consider changing your browser. Chrome users too have, for some strange reason, see this message. If you are a Chrome user. you can reset the browser and see.  Else simply fire up Microsoft Edge and open Google Maps and see if that helps.
Why is Google Maps not loading?
The most common cause of this issue is a corrupted app cache (if you are using Google Maps on your smartphone) or a corrupted web browser cache (if you are using Google Maps on your computer in a browser). Another cause is the slow internet connection. Make sure that your internet connection is working fine. Try to connect your computer with an ethernet cable.
What is an alternative to Google Maps?
You can use Bing Maps as an alternative to Google Maps. Bing Maps is a Microsoft product. Like Google Maps, you can use Bing Maps for Routing purposes. Enter the start and the end location in Bing Maps, and it will show you the route to reach the destination. Other alternatives to Google Maps include OpenStreetMap, OsmAnd, HERE WeGo, Apple Maps, etc.
Related read: Google Maps not showing and displays a blank screen.
All the best!