God of War is a great game, we all know that, but unfortunately for some users, it is consuming high CPU and other computer resources. So, if God of War high CPU usage is what concerns then this article is for you, we are going to see how you can resolve the issue.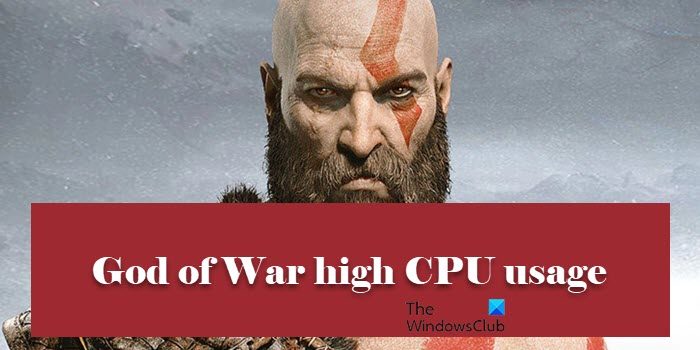 Why is God of War showing high CPU usage?
Tasks running in the background are the direct reason why you are being hit with this error. Apart from this, if you have an outdated Graphics Driver then that can also interfere. and as result cause the issue. If you have corrupted game files then also it can cause such issues. You can simply repair them to get rid of the problem. You can also make sure that the Power plan and graphics performance is not set at default or lowest mode.
Fix God of War high CPU usage on PC
If God of War is showing high CPU usage on your Windows 11/10 PC, then try these solutions to resolve the issue.
End conflicting programs
Update your Graphics Driver
Switch the Power Plan
Turn on High Performance Mode in Graphics Settings
Repair Game files
You should always ensure that your hardware is meeting the games system requirement, else you may have to upgrade your Memory, CPU, GPU, etc.
1] End conflicting programs
There are a lot of programs that can interfere with your game and end up triggering GOW to take a huge chunk of your resources. These programs should be stopped immediately, but how you can identify them. To identify conflicting programs, we are going to troubleshoot in Clean Boot and find out the name of that program. Once you know which app is interfering with God of War, remove it and you will be good to go.
2] Update your Graphics Driver
It's highly recommended to keep Graphics Drive up to date. Outdated Graphics Driver is the cause that gives rise to issues such as CPU usage error and crashing/stuttering. Following are the methods to update your Graphics Driver.
Update your Windows to update your driver.
Update the Graphics Driver from the Device Manager
Download the latest version of the driver from the manufacturer's website.
This option is good for better gameplay as well as for your device.
3] Switch Power Plan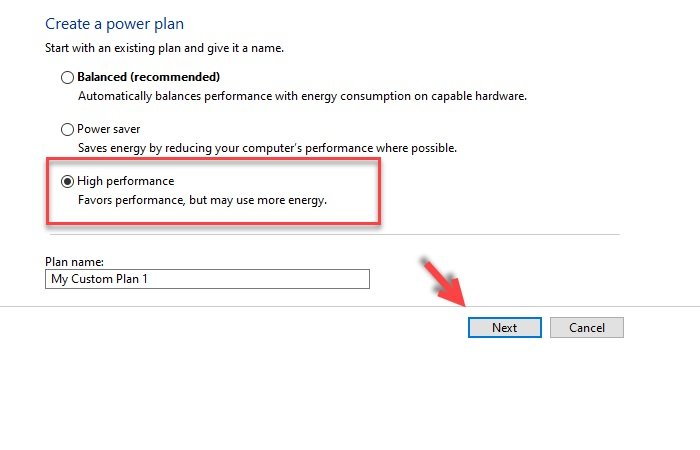 You can also switch Power Plan from default to High Performance or Ultimate Performance. This will allow your computer to use everything it has without caring about the power consumption. You can even go back and forth between the Power Plans if you are concerned about your battery.
Follow the given steps to do the same.
Press Win+R to open the Run Dialog box.
Type Control to open the Control panel and then click on the OK button.
Change View by to Large icons.
Click on Power Options.
Select High Performance or Ultimate Performance.
Now switch off your device and open it again. Relaunch the game check whether you are free from the issue or not.
4] Turn on High Performance Mode in Graphics Settings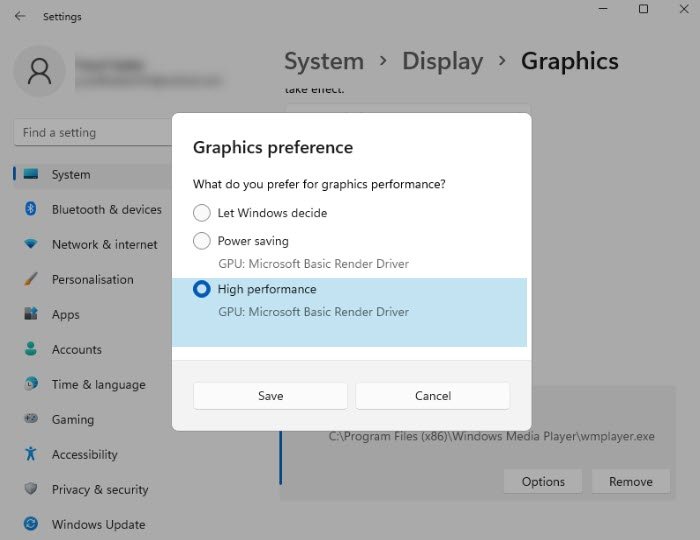 You should make sure that your computer's graphic is running at their best when trying to play this game. If it is set at default then you can follow the given steps to switch on High performance mode.
Open Graphics Settings by searching it out of the Start Menu.
Press Browse.
Now add God Of War's EXE file to the list.
Once added, select the Options button.
Select on High performance.
Finally, click on the Save button.
This will make sure that there is no rendering issue.
5] Repair Game files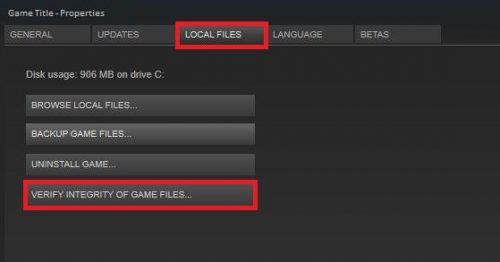 God Of War may end up taking a huge chunk of your resources if any of its files are corrupted. However, they can be fixed from the Steam launcher itself. So, follow the given steps to repair Game files.
Open Steam.
Go to LIBRARY.
Right-click on the game and select Properties.
Navigate to the LOCAL FILES and click VERIFY INTEGRITY OF GAME FILES.
Wait for the process to complete and hopefully, your issue will be resolved.
Related: God of War keeps crashing on PC.
Is 100% CPU usage bad for gaming?
100% CPU usage is bad for anything let alone a demanding task such as gaming. Any program that you open on your computer is allocated some CPU. If all the CPU is being used, then that program will crash, sometimes, even the computer can crash.