Microsoft will start offering Windows 10 version 20H2 Update soon now, and I am sure that most of you must be looking forward to installing it as soon as it is made publicly available. This post shows the various ways you can get the Windows 10 v2004 installed quickly on your Windows 10 PC.
Microsoft will deliver the Windows Update in a phased and controlled rollout to provide a great update experience for all. They will begin the global rollout out via Windows Update in the coming weeks. As with previous rollouts, they will use real-time feedback, machine learning (ML) and telemetry to update your device when data shows your device is ready and will have a great experience. They have enhanced the performance of their machine learning model by incorporating more device signals such as improved driver telemetry and weighting of key features such as anti-malware software as they broaden the phased rollout. They will make the appropriate product updates when they detect issues, and adjust the rate of rollout as needed to assure all devices have the best possible update experience.
Microsoft is planning to roll out Windows 10 version 20H2 to all customers in multiple phases. Newer machines are expected to get the update first. Once the update is offered to your device, you will see a notification that there is an update available for your computer. If you do get to see it, click on it and carry forward the upgrade process. But if you want to expedite this process, you have four options to download the Update.
Manually frequently check if it is available on Windows Update
Use the Media Creation Tool
Use the latest Windows 10 Disc Image to download and install it
Use Windows 10 Update Assistant. Check if the Update Assistant has been updated to offer the latest Windows 10 Feature Update. 

Download final Release Preview Build via Insider.
Let us take a look at these options.
1] Get Windows 10 version 20H2 via Windows Update
From the WinX menu, open Settings and click on Update and Security. Next, click on Windows Update.
Click on the Check for update button and let Windows Update search for the Update. If it is found available, the download will start, and you will be able to install it.
TIP: You can also disable Safeguard Hold for Feature Updates.
2] Using Windows 10 Update Assistant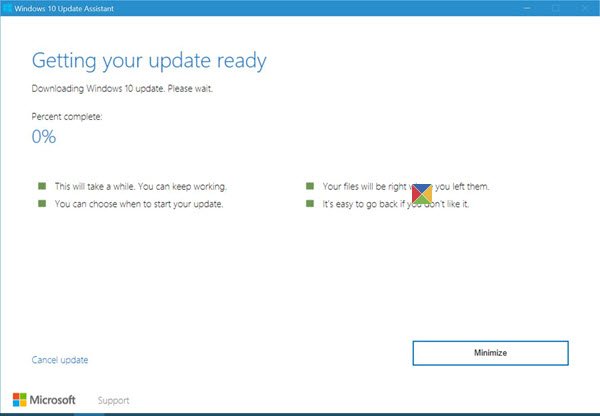 You can also use the Windows 10 Update Assistant to upgrade your PC and install the new Windows 10 version. When Microsoft offers this, you can get the Update via Update Assistant.
3] Download Windows 10 v 20H2 via Media Creation Tool
If you do not want to wait, you can use the Media Creation Tool. The Windows Media Creation Tool will allow you to download the Windows 10 ISO directly from Microsoft, without having a product key. You can use it to create an installation media or upgrade your PC to the latest Update.
Just make sure that you are downloading the latest Windows 10 ISO from Microsoft. To find out whether the MediaCreationTool you downloaded will download the old Update file or the new Windows 10 v20H2 file, right-click the exe file > Properties > Details tab.
4] Download & use the latest Windows 10 ISO
You can download and use the latest Windows 10 ISO file to fresh install or upgrade.
If you want to delay the installation of this Windows 10 Feature Update on your computer, you may use the Defer Upgrades option in your Settings. You also have the option to uninstall Windows 10 v20H2 via Settings if you face issues.
5] Download final Release Preview Build via Insider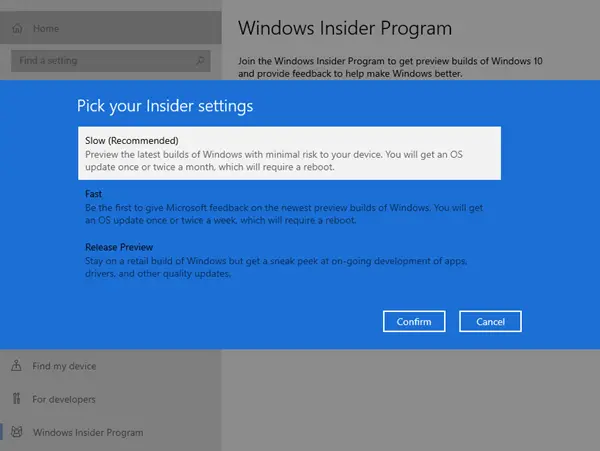 If you cannot wait, then you sign up for Windows Insider Program & get Windows 10 Insider Preview Builds. Once in, make sure that you select Release Preview. This will download only the finalized build to your PC.
PS: The post has been updated for Windows 10 20H2.