You can use the Windows 10 Update Assistant to install newer versions of Windows 10 on your PC. We have seen how you can get or download the latest Windows 10 versions via Windows Update or the Media Creation Tool. Now let us see how you can use this Windows 10 Upgrade Assistant to update your PC to the latest Windows 10 version easily.
How to use Windows 10 Update Assistant
Visit Microsoft.com and click on the Update now button as shown below. If you click on the Download tool now button, it will download the Windows 10 Media Creation Tool.
You may also visit the Updates History Page and click on the Get the Update now button. The choice is yours.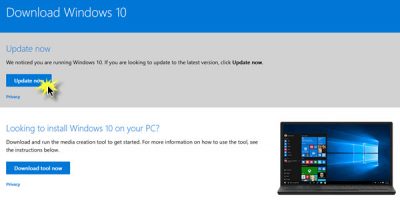 Anyway, clicking on the Update now button will download a Windows10Upgrade exe file to your computer. Click on it and you will see the Windows 10 Update Assistant open up.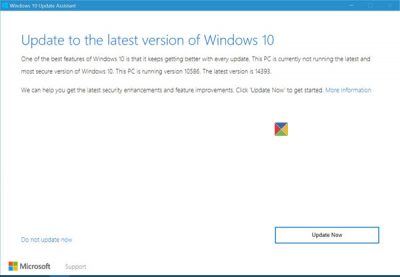 Click on Update Now to proceed. The tool will check if your device is compatible and ready for the upgrade.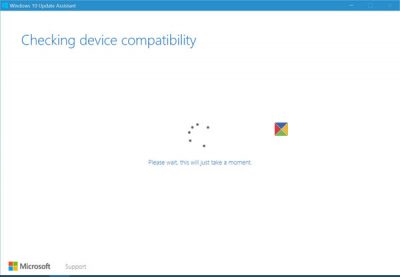 If your device is compatible, you will be informed accordingly.
Clicking on Next will start the update process.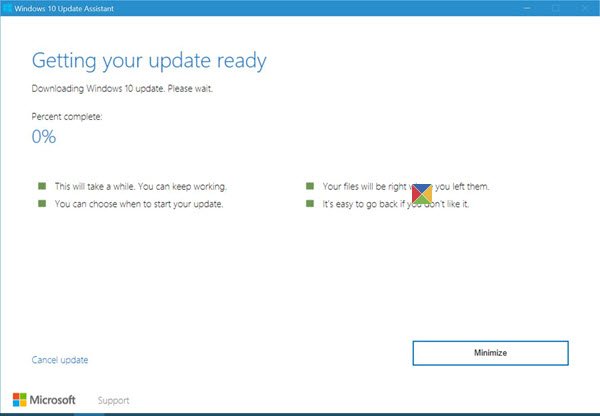 Since it is expected to take a while, you may go get a cup of coffee or you may minimize the window and continue with your work, while your computer updates itself to the latest version of Windows 10.
Once the process is completed you will be asked to restart.
After several restarts, you will see the following screen on your desktop:
TIP: See this post if Windows Update Assistant is stuck at 99%.
Uninstall Windows 10 Update Assistant
Once you have upgraded successfully, you may want to uninstall the Windows 10 Update Assistant, maybe after a few days.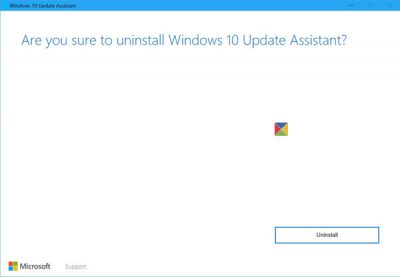 To do this, open Control Panel > Uninstall a program. Here double-click on Windows 10 Update Assistant to uninstall it.
Let us know if this went smoothly for you.
Related: How to use Windows 11 Installation Assistant to install Windows 11.