Here is a list of some small free portable Windows software, tools, utilities & applications for Windows 10/8/7, which do not require installation. While porting this post about Windows Tools from WinVistaClub.com here, I have updated this list to ensure that its works for Windows, 64-bit & 32-bit, too. I have restricted the list to tiny, installation-free, portable, freeware, general utilities only. Just paste these tiny's in a separate folder and use them. Many of those I tried, worked on my Windows 10, but if you find difficulty in running them, try running them in compatibility mode. And if I have erred somewhere, I'd appreciate it, if you'd bring it to my notice.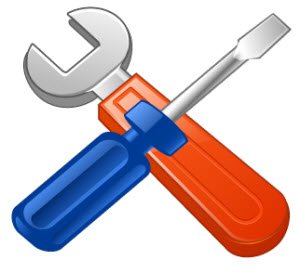 Free Portable Windows Software
In some cases, I have linked directly to their home pages, whereas in other cases, if the freeware has been discussed here, I may have linked to their posts on this site itself. And before you use these, make sure they support your version of the Windows operating system.
1] Ultimate Windows Tweaker v4 for Windows 10, Ultimate Windows Tweaker v3.0 for Windows 8 and Ultimate Windows Tweaker 2.2 for Windows 7 & Windows Vista.
2] FixWin Utility: Fix your Windows problems in a click.
3] ZonedOut:  Import, Export and Manager Internet explorers Zones with class.
4] Quick Restore Maker: Create a system restore points in one-click
5] KeePass: A password manager or safe, KeePass helps you to manage your passwords in a secure way. You can put all your passwords in one database, which is locked with one master key or a key disk. Read more about KeePass Password Safe.
6]  Keyfinder: The Magical Jelly Bean Key finder retrieves your Product Key used to install Windows & Office family of products, from your Registry. It also has a community-updated configuration file that retrieves product keys for many other applications.
7] TrueCrypt: Free open-source disk encryption software for Windows.
8] Delete Doctor: Delete locked or sticky files.
9] a2hijack: Allows you to view and edit configured autoruns, services, add-ons, processes, etc.
10] Index.dat Scanner: See what's inside your index.dat file.
11] Power Defragmenter: A fast portable Disk Defragmenter.
12] Dead Pixel Tester: Check your monitor or display for dead pixels.
13] Unstoppable CD copier: Copies corrupted cd files or parts thereof.
14] PDF ReDirect: The full-featured freeware alternative to PDF995 and CutePDF.
15] Drive Icon Changer: Change Icons Of Drives.
16] Filter: An Intelligent adult sites block software! It has a special Intelligent Content Filtering Engine.
17] Disk Heal:  A free useful tool that fixes disk errors that occur after a virus attack, and performs various other tweaks as well.
18] System Vault:  A useful program that provides privacy by enabling only authorized access to any file or folder. It does this by hiding files and folders. The files or folders can then be accessed only upon entering a password.
19] PopTray:  A little POP3 mail checker.
20] POP Peeper:  An email notifier that runs in your Windows taskbar and alerts you when you have a new email on your POP3, IMAP, Hotmail\MSN\LiveMail, Yahoo, Gmail, Mail.com, MyWay, Excite, Lycos.com, RediffMail, Juno, and NetZero accounts. IMAP support allows you to access AOL, AIM, Netscape, and other services.
21] AxCrypt:  A nice simple tool to properly protect your hidden folder and to encrypt it. AxCrypt is also near-unbreakable, so make sure you don't forget your password. If you do, your data is lost forever.
22] ThumbWin:  ThumbWin, like Madodate, can minimize windows to thumbnails on your Windows desktop.
23] bLend:  Makes your windows transparent. Nice one!
24] Glass2K:  Makes your windows transparent.
25] KatMouse:  Enhances the functionality of mice with a scroll wheel, offering 'universal' scrolling: moving the mouse wheel will scroll the window directly beneath the mouse cursor; and not the one with the keyboard focus. Check it out!
26] Pistachio:  Lets you play around with your desktop & windows and enhances the functionality.
27] WinDirStart:  Find Out Where All Your Disk Space Has Gone
28] Expired Cookies Cleaner:  Deletes or Optimizes expired Cookies
29] IE Password Viewer:  Reveals the passwords stored by the Internet Explorer browser
30] Sys Info For Windows:  An advanced System Information for Windows tool that gathers detailed information about your system properties and settings and displays it in an extremely comprehensible manner.
31] RRT:  A tool to re-enable Ctrl+Alt+Del, Folder Options, and Registry tools. Just like our FixWin.
32] TaskBar Repair Tool:  Repair and Customize the Quick Launch, Taskbar, and Notification Area.
33] HostsMan:  Manage & Edit your Hosts file.
34] WhyReboot:  Tries to determine if an installer has requested post-reboot file replacement or other pending operations that may require a reboot.
35] WinAudit:  PC audit and inventory of software, licenses, security configuration, hardware, network settings, etc, etc.
36] WinErrors (dukelupus.com/winerrors):  A simple program for displaying Windows error messages. What that means is that you can either search message explanation by its number or browse the error list. Maybe a little outdated, though.
37] XP-Vista AntiSpy:  Helps you disable all the known 'Suspicious' Functions in Windows Vista and Windows XP.
38] Vispa or XPY: It also helps you disable all the known 'Suspicious' Functions in Windows.
You can also see a bunch of portable Windows freeware here, released by us, which I am sure you will find useful.
Some of these tools may not have been updated for some time and may not be relevant for or work on Windows 10. So do check if they support your version f the Windows operating system, before downloading and trying it out.
Let us know if you found any interesting tools here.
I am sure that there are many more. If you think I have missed out on some tiny free portable Windows Tool, do share it in the comments section below.
Now read: Difference between Portable and Installer edition software.