The FAULTY HARDWARE CORRUPTED PAGE Stop Error is usually caused due to a number of factors. Some of them are – an incomplete install or uninstall of some program or application; some exploit intervening with the normal functioning of your computer, bad sectors on the hard disk, damaged system files, system drivers malfunctioned, Windows registry files unexpectedly modified or a Blue Screen occurrence during a Windows Update. This bug check indicates that a single-bit error was found on this page. This is a hardware memory error.
The FAULTY_HARDWARE_CORRUPTED_PAGE bug check has a value of 0x0000012B. This bug check indicates that the Windows memory manager detected corruption, and the corruption could only have been caused by a component accessing memory using physical addressing.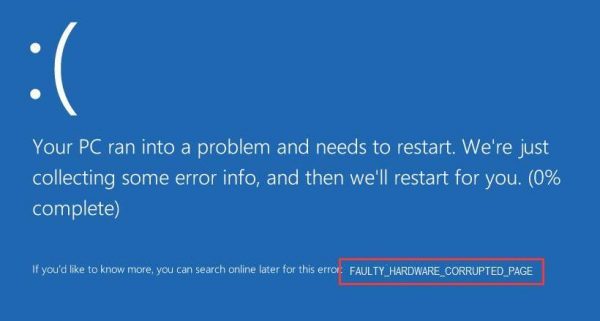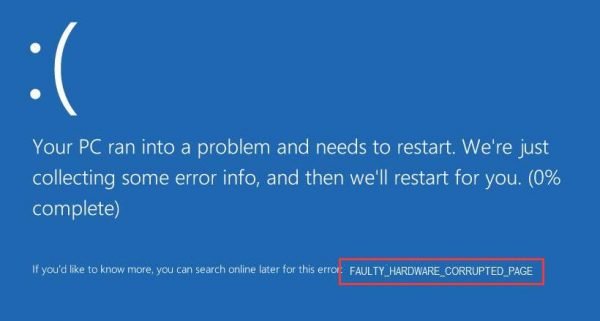 Let us now check how to fix this error.
FAULTY_HARDWARE_CORRUPTED_PAGE
We always recommend creating a System Restore Point so that whenever such errors take place, you can just roll back to the previous known stable state of your computer.
Test your RAM
Run System File Checker
Rollback or Update Drivers
Turn off Fast Startup
Update Intel Management Engine Interface.
1. Test your RAM
To fix this, you will have to run the Memory Check on your computer. Start by hitting the WINKEY + R button combination to launch the Run utility. Then type in, mdsched.exe and then hit Enter. It will not launch Windows Memory Diagnostic and will give out two options. These options will be given as-
Restart now and check for problems (recommended)
Check for problems the next time I start my computer
Now, according to the option selected by you, the computer will restart and check for memory-based problems upon a restart. If you get any issues there, it will fix it automatically else if no issues are detected, this is probably not the cause of the issue.
2. Run System File Checker
This will repair potentially corrupted or damaged Windows system files. You will need to run this command from an elevated command prompt.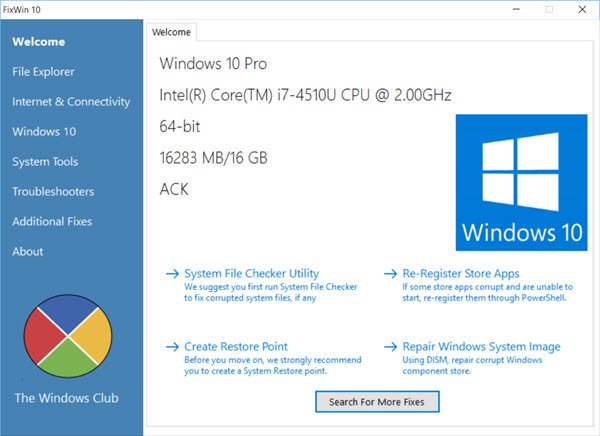 You can also use our freeware FixWin to Run the System File Checker utility with a click.
3. Rollback or Update Drivers
You may want to consider a Roll Back or Update of your Device Driver.
If your system uses AMD, update AMD Drivers with AMD Driver Autodetect. If it uses Intel, use Intel Driver Update Utility.
4. Turn off Fast Startup
Disable Fast Startup and see if that helps you.
5. Update Intel Management Engine Interface
If you use a processor made by Intel, you are supposed to have installed Intel Management Engine Interface (IMEI) installed.
You can download and install the latest version of the same from intel.com.
Let us know if this helps how to fix FAULTY HARDWARE CORRUPTED PAGE Error on Windows 10.
All the best!