Some gamers still seem to prefer playing their games on Windows 7, and that is understandable. However, it's safe to say that Windows 11/10 is the best place to play video games if you're a PC gamer, and that's because the operating system is the exclusive home to DirectX 10, and the Microsoft Store.
Computer crashes while playing games
Like previous operating systems before it, then, games in Windows 11/10 are prone to many of the common problems folks face on a regular basis. You see, games will crash now and again, so if you're facing such ills, maybe the following tips could help with restoring your monster gaming machine to its former glory.
If your Windows computer crashes while playing video games, and you're wondering what is going on, here are some suggestions on how to stop your computer from crashing or freezing when playing games.
1] Disable programs in the background
Most games tend to take up a lot of memory, so it's always wise to close background programs before playing. If a game is unable to gain access to the memory it needs, it will either crash or run very slowly.
Here's what you'll need to do. Right-click on the Taskbar and select Task Manager. A window will pop-up with several tabs, you just need to click on the one that says Startup. Here you'll see all the apps and programs that automatically launch during a Windows fresh boot.
You can disable all of them or just the ones that are rated as high, which means, they tend to eat more memory than the others. Finally, restart the computer and get ready to play your game again.
2] Update Drivers
Follow one of the methods below to update your device drivers:
Specifically, you may need to update your Graphics Driver.
3] Computer overheating
It's well documented that an overheated PC will cause slowdowns and other problems. The solution here is to check the cooling components to see if they're working properly and be sure to clean the fan and every other hardware of dust and other debris.
4] Have a look at your components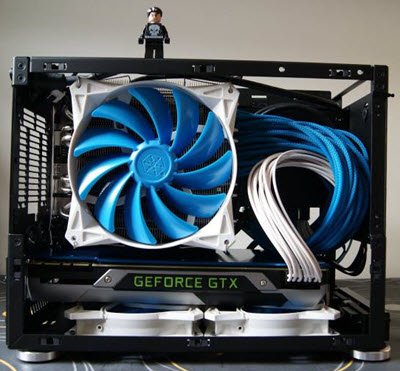 As a PC gamer, I can say for certain that some problems have nothing to do with the software, but instead, the hardware. There are times when you'll have to take a look under the hood to find out if components are installed properly.
Promptly check if the graphics card is assembled as intended, then do the same with the RAM and the hard drive.
Depending on the age of your components, it might also be time to upgrade to newer hardware. If your motherboard is of the modern variety, then chances are upgrading your beastly gaming computer shouldn't cost your kidneys, and then some.
See this post if you face Full-Screen problems while playing Games and this one if Games are crashing in Windows 11/10.